Youtube Hits 1 Billion Monthly Users
March 22, 2013 8:42 am Last Updated: April 3, 2013 8:48 am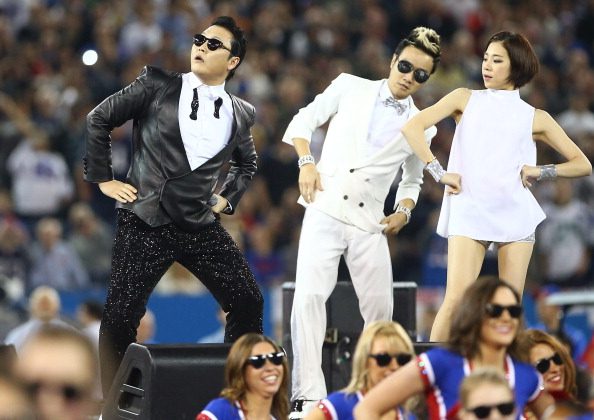 "If YouTube were a country, we'd be the third largest in the world after China and India," claimed Youtube last Wednesday, after reaching the 1 billion user mark. The milestone was announced at a splashy event in Santa Monica featuring performances from bands CDZA and Monsters Calling Home.
Created by three former Paypal employees in 2005, Youtube has evolved into one of the most influential forces in today's media landscape. "The world's favorite video sharing site is visited by nearly one out of every two internet users."
According to a Reuters report, in January 2012, YouTube stated that it was streaming four billion videos per day.
Google bought Youtube in 2006 for $1.76 billion (which was then thought to be excessive) when the video site had an estimated 50 million users worldwide. Youtube now represents one of Google's key opportunities to generate new sources of revenue outside of its internet search advertising business.
With 1.45 billion views, South Korean singer PSY's Gangnam Style has contributed enormously to an increase in viewership on YouTube.
The one billion mark is also shared by the social media site, Facebook which reached the figure five months back.
Youtube viewership powered by 'Gen C'
Developing high-speed data networks across the world and increased availability of internet-enabled smartphones have helped in increasing growth of social media and video-sharing websites. According to Gunnard Johnson, Google's Advertising Research Director, Youtube viewing and sharing through multiple devices is the main reason for its global popularity.
"The way people consume content is changing. For the first time, an entire generation has grown up watching content on their own terms. This generation is defined by the Internet, mobile, and social – consuming content when and where they want. Nielsen calls this group Generation C because they are not just defined by their age group, but by their Connected behavior. On YouTube, this generation thrives on 4 Cs:
Connection – Gen C watches YouTube on all screens, constantly switching between devices.
Creation – Gen C is deeply engaged with online video, watching, creating and uploading videos on YouTube.
Community – Gen C thrive on community, defining what's popular on YouTube by sharing videos with friends and family.
Curation – Gen C is made up of expert curators who care about finding content that matters to them."
Says Gunnard, "Gen C watches YouTube on their smartphones as a complementary activity to their lives. For example, 41% tune in to YouTube on their smartphone while waiting for something/someone, 18% while commuting from work or school, and 15% tune in while commercials are running on TV."
However, several countries have deemed the popular video sharing site "dangerous" for public viewing and have banned it completely or sometimes partially. This includes China, Morocco, Turkey, Iran, Pakistan, Egypt and Russia.
Visit here to view the first video uploaded by co-founder Jawed Karim titled, Me at the Zoo.
And here's one of our favorites, the video of Charlie biting his brother's finger, again.