YouTube has taken down the channel of John Lee Ka-chiu, the sole candidate campaigning for Hong Kong chief executive, citing compliance with U.S. sanctions.  
Despite running unopposed, Lee began promoting his campaign on YouTube and Facebook. But YouTube, operated by Google, blocked the Beijing-backed candidate's channel on April 20 in compliance with U.S. sanctions on Lee.
Google said it "complies with applicable U.S. sanctions laws and enforces related policies under its Terms of Service," the South China Morning Post reported.
"After review and consistent with these policies, we terminated the Johnlee2022 YouTube channel," the spokesman added.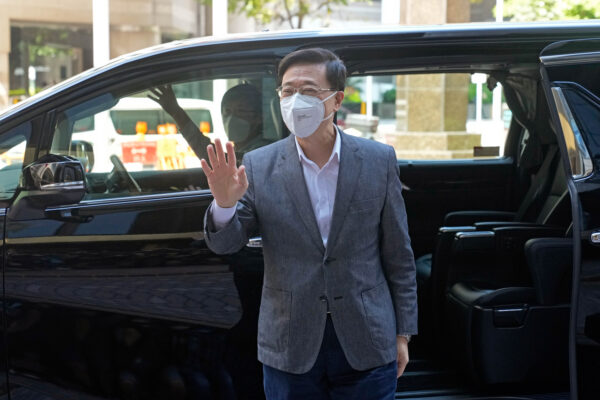 Lee was among more than a dozen Hong Kong and Chinese officials sanctioned by Washington in 2020 over their role in implementing a draconian national security law that has been used by Beijing to stamp out dissent in the financial hub.
As the city's top security officer, Lee had presided over a clampdown on pro-democracy protesters in 2019 and oversaw the implementation of the Beijing-imposed security law a year later.
In June, Beijing appointed Lee to the city's second-highest post of chief security, becoming the first security official to take the role. He resigned from this post earlier this month after announcing his candidacy for Hong Kong's chief executive. As the only candidate approved by Beijing to run in the May 8 election, he is assured to assume the role.
Lee's campaign office expressed disappointment over Google's decision, claiming in a statement that the termination "will not in any way affect his strong determination to continue to safeguard national security."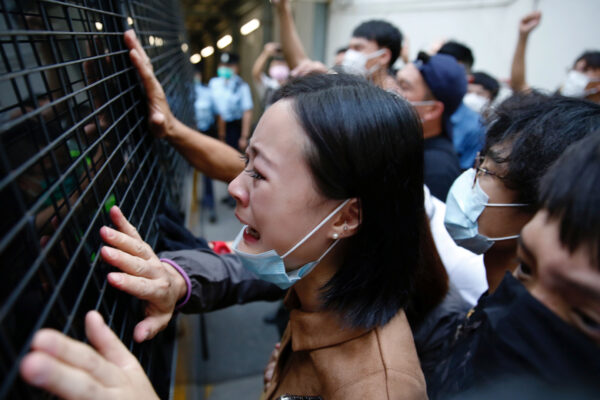 Since the national security law took effect in June 2020, scores of pro-democracy figures have been arrested or sentenced, have fled abroad, or been intimidated into silence while demonstrations have been banned. Under the law, authorities can punish anything Beijing deems as secession, subversion, terrorism, or collusion with foreign forces with up to life in prison.
The city's media has also been targeted. A prominent pro-democracy newspaper, Apple Daily, printed its last edition in June 2021, following a raid on its headquarters and the freezing of its key assets and bank accounts. Two other others, Stand News and Citizen News, were also forced to shutter amid the clampdown.
Beijing's ongoing suppression of freedoms in the city has drawn international condemnation.
"The differences between Hong Kong and cities in mainland China are shrinking due to ongoing repression from the PRC [People's Republic of China]," U.S. Secretary of State Antony Blinken said in early April.
"Beijing will ultimately force many of the city's best and brightest to flee, tarnishing Hong Kong's reputation and weakening its competitiveness," he added.
"Hong Kong's position as a free, global financial center will continue to suffer as a result."