A family in Greensboro, North Carolina, have decided to sleep on the floor at night, at least for now, after a drive-by shooting left their Ashe Street home riddled with bullet holes.
According to Greensboro police, on Saturday, someone in a vehicle, while driving along Ashe Street, opened fire at two houses and a car. A third house was hit by bullets that ricocheted, reported WTKR.
"When I first started hearing it, it was at the house next door. I thought it was fireworks," said a mother of three who's house was hit by the gunfire.
The woman—who wishes to remain unnamed—her three kids, and her mother, were all inside at the time when a barrage of bullets pierced the walls of their house, causing them to duck for cover.
In an interview with FOX8 the woman told reporters "The bullets went through our bathroom and into the hallway."
She also described how three of the bullets missed her daughter by mere seconds, "She dove down. Maybe one second later, she would have been shot. And that would have killed her."
A family has refused to sleep in their beds for more than a week after bullets ripped through their home in a drive-by shooting. https://t.co/tXPKJ1sFJT

— WPMT FOX43 (@fox43) July 10, 2019
Her 14-year-old son, who was said to have been laying on the couch watching TV at the time was hit in the ear by a bullet that had ricocheted off the walls.
"He was on the couch, and then the shooting started," the woman said.
The young boy subsequently ran to his grandmother telling her he had been shot. Soon after EMS crews arrived and found the bullet lodged in the young boy's ear.
Miraculously the bullet failed to pierce the boy's skin or cause any real damage.
"They said it was supposed to go straight through and hit his brain," said the boy's mother.
The bullet was later extracted from the young boy's ear, "You know he had an angel with him," the mother said.
The shooting was said to have lasted approximately 10 minutes.
Authorities are investigating the incident, and as of yet, no suspects have been arrested.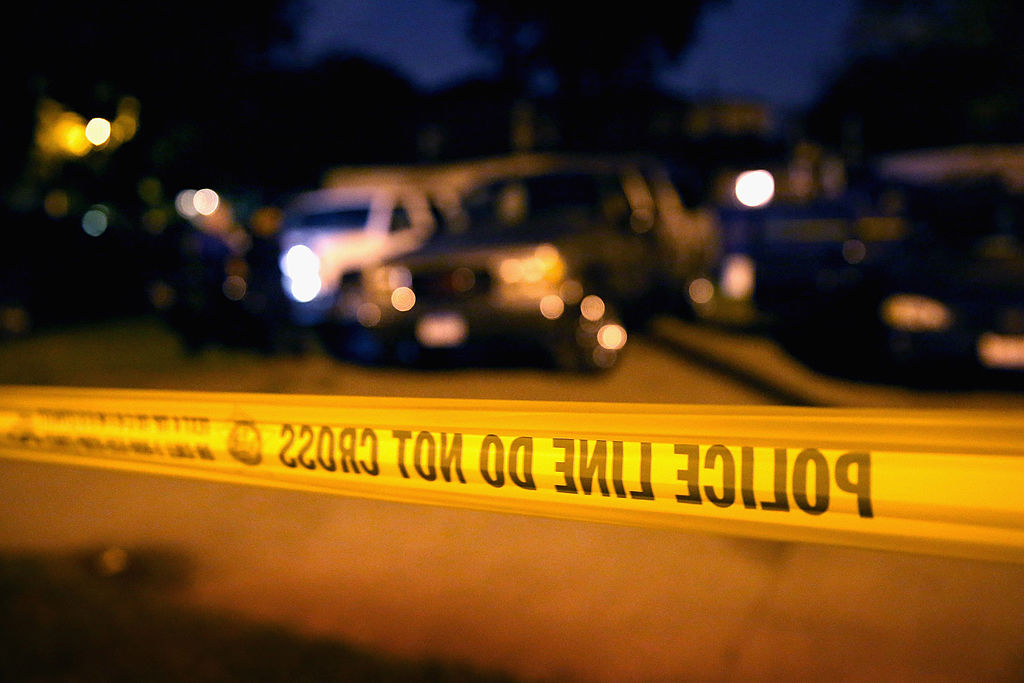 American Gun Violence
According to EveryTownResearch.org Every day, 100 Americans are killed with guns and hundreds more are shot and injured. The effects of gun violence extend far beyond these casualties—gun violence shapes the lives of millions of Americans who witness it, know someone who was shot, or live in fear of the next shooting.
Gun Homicide
One-third of gun deaths are homicides. The U.S. gun homicide rate is 25 times that of other high-income countries.
Access to a gun increases the risk of death by homicide by two times.
Gun homicides are concentrated in cities—half of all gun homicides took place in just 127 cities, which represented nearly a quarter of the U.S. population. Within these cities, gun homicides are most prevalent in racially segregated neighborhoods with high rates of poverty.
Black Americans represent the majority of gun homicide victims. In fact, Black Americans are 10 times more likely than white Americans to die by gun homicide.
Gun Assaults
Three-quarters of nonfatal gun injuries are caused by assaults.
Black males are 15 times more likely than white males to be shot and injured in assaults involving guns.
Children and Teens
Firearms are the second leading cause of death for American children and teens and the first leading cause of death for Black children and teens.
Nearly 1,700 children and teens die by gun homicide every year. For children under the age of 13, these gun homicides most frequently occur in the home and are often connected to domestic or family violence.
Black children and teens are 14 times more likely than white children and teens of the same age to die by gun homicide.