A young man reportedly pushed a new high-end BMW gifted to him by his family into a river in India because he wanted a Jaguar car instead.
In a video reportedly shot by the new owner, the shiny white BMW, worth around $49,000 locally, rolls slowly into the river, settling in the water as it turns into the current. The owner later jumped into the river to help retrieve the gift, according to local reports.
Various videos of the M3 BMW floating down the river in Yamunanagar, Haryana state, emerged on social media, where many users were horrified at the waste of the high-end car.
Police confirmed to local media that the owner, named only as Akash, had filmed himself pushing the car into the river, reported the Deccan Herald.
मम्मी-पापा ने गिफ्ट में दी जगुआर की जगह बीएमडब्ल्यू, तो शख़्स ने BMW नदी में फेंक दी, वीडियो वायरल.. ~ https://t.co/d9HK7yM8mI

— hellouttarakhandnews (@hellouttarakhan) August 10, 2019
"Akash was unhappy with his father for not buying him Jaguar," a police spokesperson told the outlet. "He deliberately pushed luxury vehicle BMW into the river," police said.
However, police said that the young man suffered from mental health issues and has been taking treatment for his "mentally disturbed" condition.
"Akash was demanding a Jaguar car from his father, but when his father failed to buy him one, he threw away his BMW in a fit of anger," Mukesh Kumar, a station house officer for the Chhachhrauli police, told The Times of India. "His family had sold the [Toyota] Innova they had received from his in-laws to buy him the BMW," he said.
The police said that there is no criminal case to pursue.
Rescuers had rushed out to the car, which came to rest on a bank of tall grass, thinking that someone was inside after villagers raised the alarm, according to the Deccan Herald.
Denied Jaguar, Haryana youth pushes BMW into river#HARYANA: Gifted a BMW by his parents instead of a Jaguar that he was demanding, a youth from Haryana's Yamunanagar on Friday pushed his new car into a swollen river in a fit of anger, police said. pic.twitter.com/puqtMefPyv

— Jehlam Times (@Jehlamtimes) August 10, 2019
"We thought there may be somebody in the car, but when those engaged in rescue operations reached the vehicle they found none inside," a villager said.
According to Fox News, the boy's father said: "I wanted to give my son a birthday present. We could only afford to give him a BMW, while he kept on insisting that he be given a Jaguar. He said the vehicle was too small but we thought he will be okay."
Watch: when a #Haryana ka chhora dumped his #BMW in the river because his father wouldn't buy him a #Jaguar. pic.twitter.com/pVFGIpmY0N

— Shamsher Kainth (@shamsherkainth) August 13, 2019
"We never imagined he would do anything like this."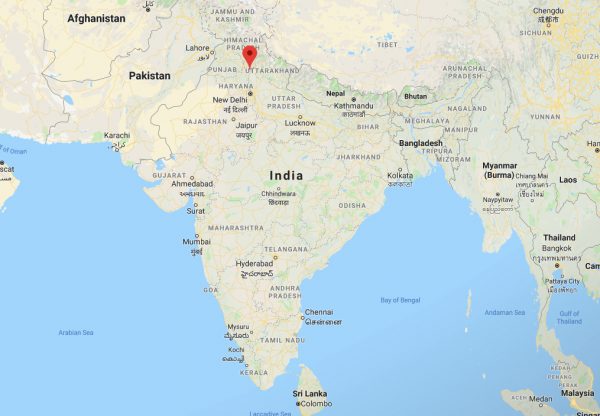 However, according to The Times of India, the father denied that his son had demanded a Jaguar, and claimed he had accidentally driven the BMW into the river when he swerved to avoid an antelope.
In India, a BMW of that type would typically cost around $49,000, while the coveted Jaguar would have set the young man's parents back around $60,000, reported the BBC.