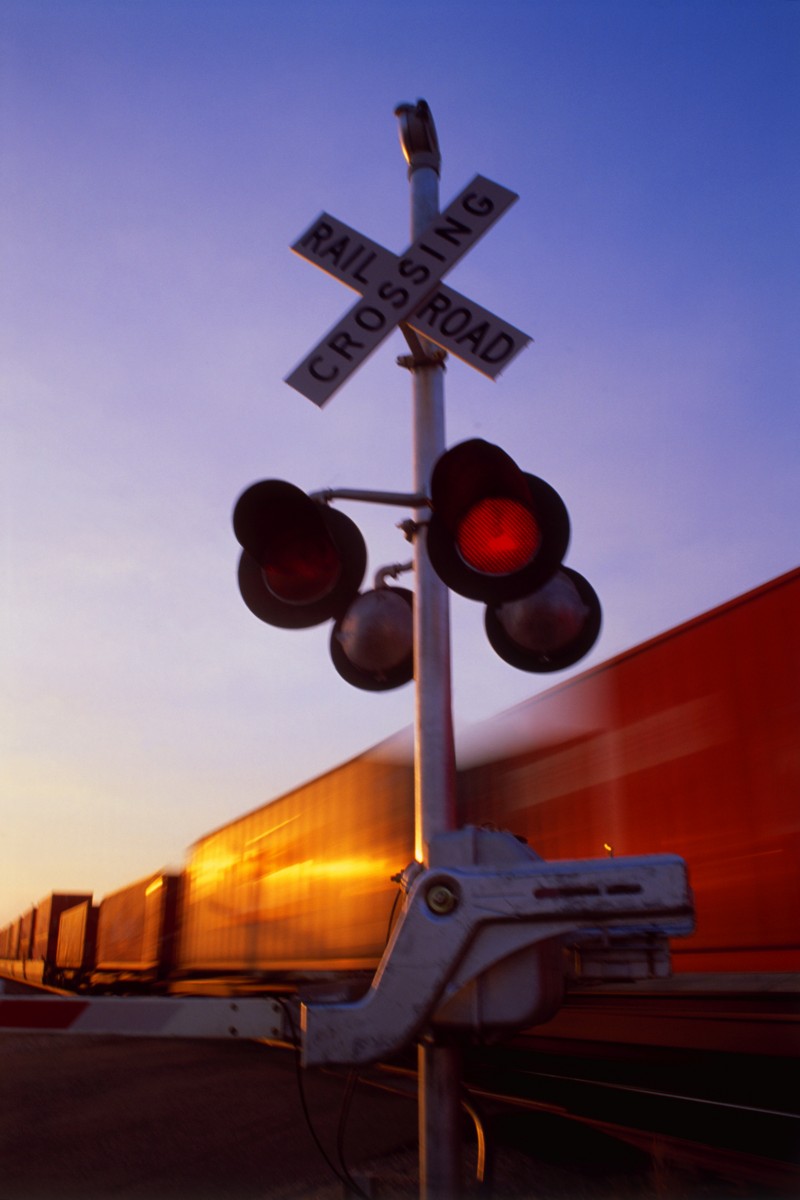 The deaths of two headphone-wearing high school students who were struck by trains in separate incidents just hours apart last week brought home the dangers of being oblivious to surrounding sounds when walking near train tracks.
On Feb. 13 around 3:00 p.m., 16-year-old Jacob Hicks was hit by a train at a level crossing in Oshawa, Ont., while texting and listening to music on headphones. He died later in hospital.
The automated lights and bells at the crossing were active at the time, but police said the music Hicks was listening to was likely so loud it drowned out the warnings, according to media reports.
The same afternoon, 19-year-old Daniel McPherson was walking along the tracks in Leduc, south of Edmonton, when he was struck and killed by a freight train. He was also wearing headphones.
McPherson appeared not to hear the train's squealing brakes and whistle as the driver tried desperately to alert him.
If a recent U.S. study is anything to go by, the tragic incidents demonstrate a growing problem, particularly among young people.
According to research from the University of Maryland School of Medicine and the University of Maryland Medical Center in Baltimore, the number of injuries and deaths in headphone-related collisions in the U.S. has increased dramatically in recent years—and the victims are mostly young males.
Between 2004 and 2011, the researchers reviewed 116 accidents in which injured pedestrians were documented to be using headphones.
Seventy percent of the 116 accidents resulted in the death of the pedestrian. More than two-thirds of victims were male (68 percent) and under the age of 30.
Fifty-five percent of the moving vehicles involved in the accidents were trains, and 29 percent of the vehicles reported sounding some type of warning horn prior to the collision.
The researchers came to the conclusion that the increased incidence of accidents over the years closely corresponds to the rising popularity of auditory technologies with headphones.
"Everybody is aware of the risk of cellphones and texting in automobiles, but I see more and more teens distracted with the latest devices and headphones in their ears," said lead author Dr. Richard Lichenstein, associate professor of paediatrics at the University of Maryland School of Medicine.
"Unfortunately, as we make more and more enticing devices, the risk of injury from distraction and blocking out other sounds increases."
Distraction, Sensory Deprivation
The researchers noted two likely phenomena associated with the injuries and deaths: distraction and sensory deprivation.
The distraction caused by the use of electronic devices has been dubbed "inattentional blindness," in which an individual fails to notice a fully visible but unexpected object because his attention is otherwise engaged.
In cases of headphone-wearing pedestrians being struck by trains or vehicles, the distraction is intensified by sensory deprivation—the pedestrian's ability to hear warning signals is hampered by the sounds produced by the electronic device and headphones.
Lichenstein said he initiated the study after reading about the death of a local teen who was killed crossing railroad tracks.
The youth had been wearing headphones and failed to avoid the oncoming train despite warning alarms. Lichenstein then discovered similar cases, not only in Maryland but in other states as well.
"As a paediatric emergency physician and someone interested in safety and prevention, I saw this as an opportunity to—at a minimum—alert parents of teens and young adults of the potential risk of wearing headphones where moving vehicles are present," he said.
Safety guidelines posted on CN's website advise children to remove headphones when near railway tracks and listen for warning bells and flashing lights.
According to a rail safety education group Operation Lifesaver Canada, approximately 300 collisions and trespassing incidents occur at railway crossings and along railway tracks in Canada every year, resulting in the death or serious injury of nearly 130 people.
South of the border, Operation Lifesaver US estimates that a person or vehicle is hit by a train about every three hours.
"Our modern, technology-driven world constantly introduces fresh challenges for us as rail safety advocates," the U.S. group says on its website.
"We need to teach kids walking with headphones and distracted drivers approaching highway-rail grade crossings to look and listen, because if you're anywhere near tracks or railroad property you need to stay alert to stay alive."