It may sound like a broken record at this point, but another company is recalling a blood and heart pressure drug after a carcinogenic ingredient was found.
This time, Legacy Pharmaceutical Packaging is expanding a recall of one repackaged lot of Losartan tablets.
According to the U.S. Food and Drug Administration (FDA) on April 24, trace amounts of the potentially cancer-linked chemical, NMBA, were discovered. The agency described it as a "possible process impurity or contaminant."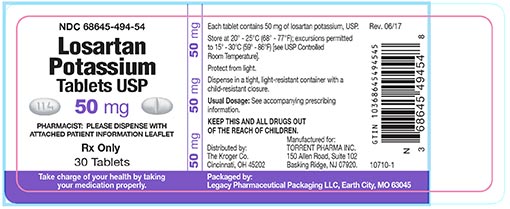 Legacy packages bulk pharmaceuticals from drug makers and hands the finished products to retailers, reported USA Today. The report said it was sent to Kroger, which didn't issue a statement on the recall.
Legacy, according to the FDA, has not received any adverse reactions from the drug related to the recall.
Namely, Losartan Potassium USP is being recalled, and it's used to treat high blood pressure and congestive heart failure.
The drug is packaged in 30-count bottles with the identifying NDC number of NDC 68645-494-54. More details about the drug can be accessed on the FDA's website.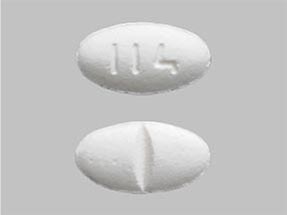 "Losartan Potassium was distributed by pharmacies nationwide. Legacy Pharmaceutical Packaging LLC is notifying its distributors and customers in writing and is arranging/assisting for return of all recalled products to Inmar Pharmaceutical Services. Instructions for returning recalled products are provided in the recall letter," said the FDA in a statement.
For a list of other losartan recalls, the FDA's website has details.
For a list of valsartan recalls until March 1, the FDA's website has details.
For a list of irbesartan recalls until March 1, the FDA's website has details.
FDA Update
Several weeks ago, the FDA released a list of blood pressure medications that are safe to use, meaning they're free of nitrosamine.
On April 5, the agency posted a list of about 40 blood pressure and heart medicines where nitrosamine, which has been linked to cancer, is "not present."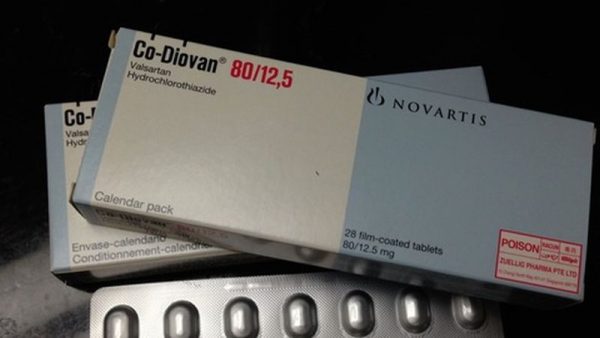 The issue came to light in July 2018, when the FDA said it recalled several medicines with valsartan after impurities were found. Those medications were manufactured by a drugmaker in China.
Since then, the FDA has "been working to thoroughly understand how this issue arose, how we could address and mitigate exposure to this unnecessary risk to patients, and what we could do to prevent these types of impurities from reoccurring in future medications," according to a press release on April 4.
The health agency's statement added that the presence of nitrosamines is "not acceptable" in drug products.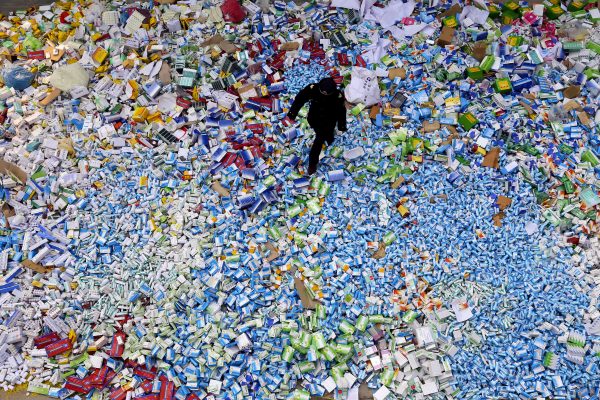 "We're also continuing to work with manufacturers to swiftly remove medications from the market if they contain a nitrosamine impurity at levels higher than the interim acceptable intake limits. Removing the affected medications from the market has led to shortages, and since then we've been working to mitigate and prevent shortages as often as possible," the agency also said.
Common nitrosamines include N,N-dimethylnitrosamine (NDMA), N,N-diethylnitrosamine (NDEA), 4-(methylnitrosamino)-1-(3-pyridyl)-1-butanone (NNK).
The list of 40 "safe" medications can be accessed via the FDA's website.
For drugs marked "not present," it means the FDA "has completed the comprehensive assessment noted above."