Yemen's Houthi rebels say they have "successfully" fired a ballistic missile at Riyadh for the first time, and are vowing more attacks on the Saudi capital.
Saudi Arabia has been leading an international coalition against the Iran-backed Houthis and allied Yemeni military units since March 2015. Saudi officials could not immediately be reached for comment on the missile claim.
In a statement posted on the Houthi-run SABA news agency on Monday, the rebels said the missile "targeted" the al-Mazahmiya army base in western Riyadh, around 1,000 kilometers (650 miles) from the rebel-held Yemeni capital, Sanaa, AP reported.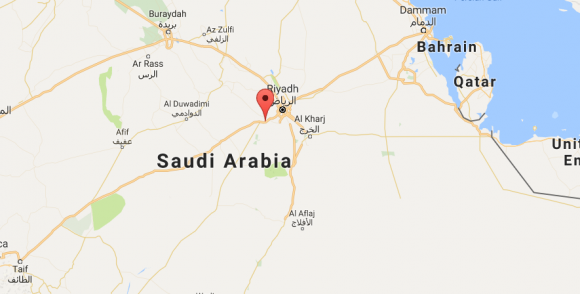 In October, Saudi Arabia said it intercepted and destroyed a Houthi-fired missile some 65 kilometers (40 miles) from Mecca, home to the cube-shaped Kaaba toward which the world's Muslims pray five times a day.
"Riyadh is now within reach of Yemeni missiles," a statement from the Houthis said, saying "more is yet to come."
A report from Al-Masdar News claims that a "surface-to-surface missile fired by the Yemeni Army has hit Riyadh in Saudi Arabia." The report, citing sources, "indicate that the missile struck a military base West of Riyadh."
It's unclear what kind of missile was fired or if anyone died or was injured, AMN reported.
#Update: #Yemeni Ballistic Missile Struck a Saudi Military Base in #Riyadh #SaudiArabia.https://t.co/RndgpGPZhU

— Al-Masdar News (@TheArabSource) February 5, 2017
Saudi citizen reports that the explosion sound of the Yemeni missile was just like an earthquake or a falling meteor.#LMAO. https://t.co/QGoLSgajso

— Majd Fahd (@Syria_Protector) February 5, 2017
The Saudi government apparently tried to cover up the missile attack, saying that the explosion was an earthquake or meteor.
Meanwhile, Saudi activists on Twitter also said that an explosion was heard in al-Muzahimiyah, Al Manar reported.
The Saudi government has carried out military strikes in Yemen since 2015 in a battle with the Iran-backed Houthi tribal forces.
The Associated Press contributed to this report.