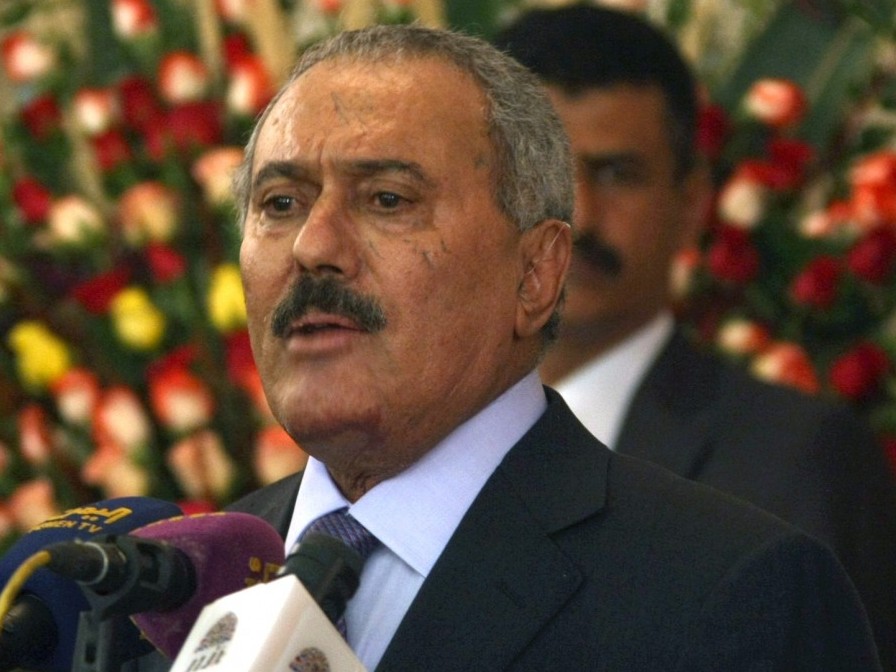 Outgoing Yemeni President Ali Abdullah Saleh, who ruled the country for 33 years, handed over power to his deputy, Vice President Abd-Rabbu Mansour Hadi, who won a recent, uncontested election.
"We call on all the sons of the nation to stand together alongside the political leadership to achieve the national solidarity to confront terrorism that targets Yemen's security and stability," Saleh said at a ceremony in Sanaa, according to state-run television.
Hadi garnered 99.8 percent of the vote in the recent elections, as he was the only candidate on the ballot. 
"The Yemeni people who turned out in their millions for the early presidential elections have sent a clear message of their desire for security, stability and change for the better," Hadi said in a speech, reported state television.
The longtime president said he hoped for a peaceful transition of power, following a year of protests and clashes in various parts of the country. The demonstrations escalated into street battles between security forces and rebel tribal militias in the capital and in other areas.
Army defectors, including a general, turned against Saleh and later launched an attack on his compound over the summer, seriously injuring the longtime president. He was forced to seek medical treatment in a Saudi hospital and recently traveled to New York.