Yemen has reached a state of crisis. Its civilians are suffering famine, terrorists including ISIS and al-Qaeda are building training camps within its borders, and foreign governments are fighting or sponsoring local militant groups.
The U.S. military used to maintain a security presence in Yemen, which the Obama administration gradually brought to an end.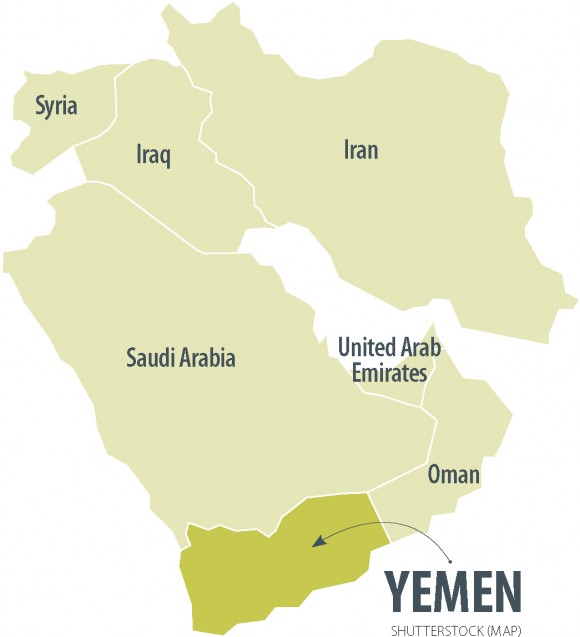 In March 2015, the United States evacuated its remaining troops from the country as groups including Houthi rebels, al-Qaeda, and the ISIS terrorist group caused the security situation to deteriorate.
Since then, the situation has grown worse still. ReliefWeb, a service of the humanitarian branch of the United Nations, reported on March 20 that fighting is increasing again on the Western coast. "The situation of the civilian population is dire, and millions of people face starvation," it said.
It notes that 70 percent of Yemenites currently rely on humanitarian aid to survive. But fighting has destroyed roads and other infrastructure, and bureaucratic hurdles have impeded aid efforts, making it difficult for organizations to provide this critical assistance. With Yemen facing the prospect of mass famine, German Foreign Minister Sigmar Gabriel stated, "There is not much time to avert this catastrophe."
Part of Greater Conflict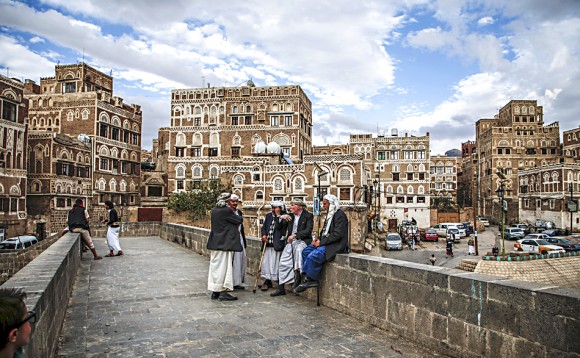 The situation in Yemen is related to the deeper conflict behind Syria, according to Robert J. Bunker, adjunct research professor at the Strategic Studies Institute at U.S. Army War College. He said Saudi Arabia and Iran are "engaging in a Sunni versus Shia, geopolitical struggle for influence in the Middle East, with Syria and Yemen representing but two of a number of ongoing clashes."
In Yemen, the United States is backing Saudi Arabia, and Iran is backing the opposition forces—including Houthi rebels and terrorist organizations like al-Qaeda and ISIS. To make the situation more complex, ISIS is also fighting the Houthis, while al-Qaeda has been trying to draw ISIS fighters into its own ranks.
The terrorist groups have operated long enough in the region to dig their heels in. ISIS claims it established a training camp in Yemen in July 2015, according to Vocativ, and the group released photographs online showing its fighters allegedly conducting training.
On the other side, al-Qaeda has long maintained a strong presence in Yemen, which is home to al-Qaeda in the Arabian Peninsula (AQAP), its strongest affiliate group.
"It's a trophy failed state," said Drew Berquist, counterterrorism expert for the U.S. intelligence community and founder of OpsLens, a website that provides daily commentary on national security issues. "It's a dangerous situation. We backed out, and our presence is far lower than it should be."
"We see this time and time again," he said. "You give people time and space to plan and operate, they gain control, and they present larger threats to the West and others."
Renewed Focus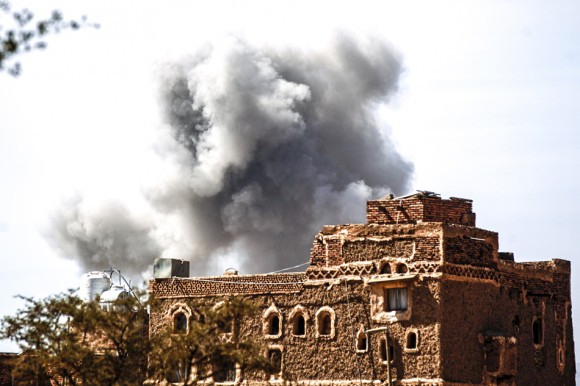 SEAL Team 6 raided a terrorist compound in Yemen on Jan. 29, in one of the few U.S. ground operations in the country and the first counterterrorism raid conducted under the Trump administration. White House spokesperson Sean Spicer said in a Feb. 7 briefing the raid was for intelligence gathering.
The mission ran into trouble, however. Navy SEAL William "Ryan" Owens was killed by terrorists and a $75 million aircraft was destroyed. The team did manage to capture intelligence.
President Donald Trump praised the mission and Owens, saying during a speech to Congress on Feb. 28, "Ryan died as he lived, a warrior and a hero, battling against terrorism and securing our Nation."
Additional information on the raid was also revealed by The Washington Times. It cited an after-action review of the mission, which stated that the mission had not been compromised as was initially rumored in news reports, but instead "the enemy was more ready to fight than expected" and that "women in one building surprised the commandos by firing weapons."
The report revealed that a house in the terrorist compound had been reserved for terrorist family members and had not been deemed a major concern. This perception changed, however, when "women picked up guns and started firing."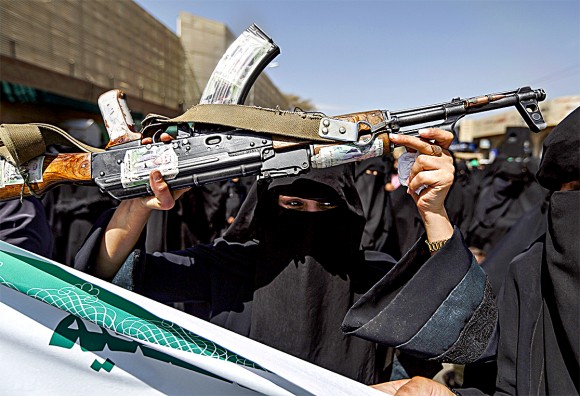 Troops were thus left with the choice of potentially being killed, or killing the women who picked up the weapons.
"These [missions] don't always go smooth," Berquist said, noting it's just that "people don't always hear about it."
Regarding the criticisms, he said, "I think that is largely the fact that it was the first action like that under Trump, so it's something you can take apart and attack him on."
Immediately following the mission, the Yemeni government allegedly withdrew permission for U.S. Special Operations Forces to conduct ground missions against suspected terrorists, according to The New York Times, citing unnamed U.S. officials.
CNN reported on March 14, also citing an unnamed source, that Trump granted additional authority to the Pentagon to conduct raids in Somalia and Libya. It was not clear whether this includes ground missions, or if it's limited to drone strikes—although the U.K.-based Independent reported that the U.S. military carried out 40 airstrikes in Yemen between March 1 and 15.
As things move forward, Bunker said it's likely the United States will continue to launch missions in Yemen to target specific intelligence or terrorists, but he does not believe it will turn into a large-scale operation.
"Potentials exist for sporadic U.S. special operations forces raids into Yemen for the purpose of achieving limited objectives, but I don't see full-scale ground operations in the cards," he said.