Geologists have recorded 878 earthquakes, as of June 26, at the Yellowstone supervolcano in the past two weeks—approaching double the number of quakes reported a little over a week before.
Though the swarm is the largest in five years, scientists with the United States Geological Survey say that there is almost no risk of the supervolcano erupting and that risks to planes traveling overhead are also minimal.
The current swarm of earthquakes began on June 12 on the western edge of Yellowstone National Park. By June 19, the number of quakes reached the highest in five years at 464 total events, USGS reported.
The breakdown of the magnitude of the 878 quakes in the latest update is as follows:
1 earthquake in the magnitude 4 range
5 earthquakes in the magnitude 3 range
68 earthquakes in the magnitude 2 range
277 earthquakes in the magnitude 1 range
508 earthquakes in the magnitude 0 range
19 earthquakes with magnitudes of less than zero
Earthquakes with a magnitude of less than zero are tiny events that can only be measured with extremely sensitive equipment.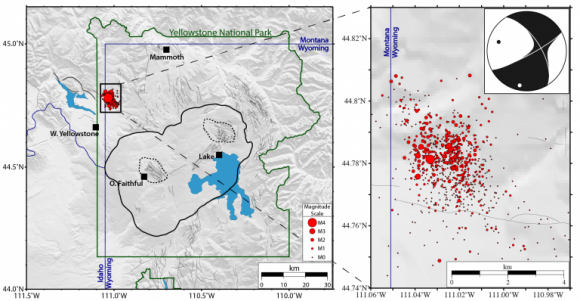 An increase is seismic activity can mean that a volcano is about to erupt, the latest swarm has slowed down and larger events have been recorded in the past, Jacob Lowenstern, the scientist at the USGS told Newsweek.
In 2010, the earthquake swarm lasted three weeks. Prior to that, a huge swarm in 1985 went on for three months.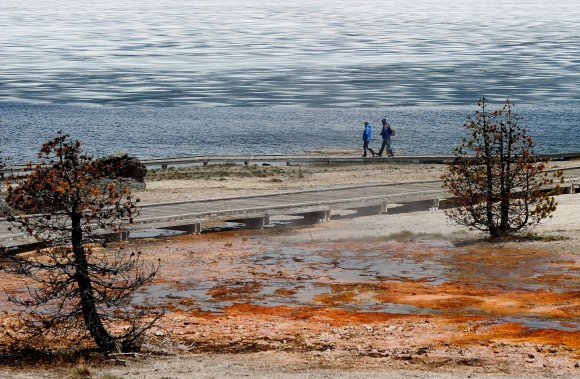 "The volcano alert level remains at green," Lowenstein said. "We would need to see considerably more and larger earthquakes, combined with contemporaneous ground deformation, steam explosions, and changes in gas and heat discharge prior to moving the alert level. None of that has occurred."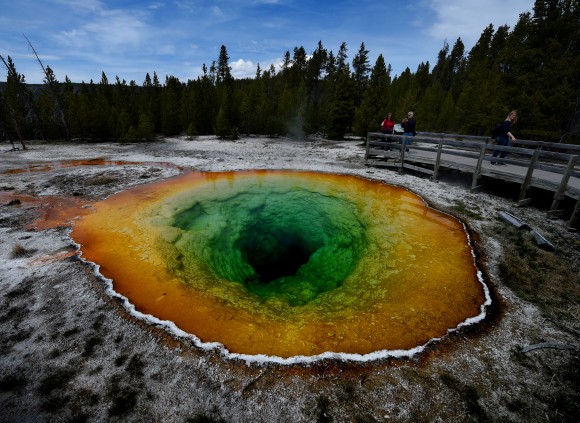 The current odds of an actual eruption is 1 in 730,000, USGS scientists say. And even if the supervolcano did erupt, it would likely be just lava flow, similar to the last 80 eruptions. Yellowstone's volcano continues to be a hot topic nonetheless because a super eruption 640,000 years ago was an event of global proportions.