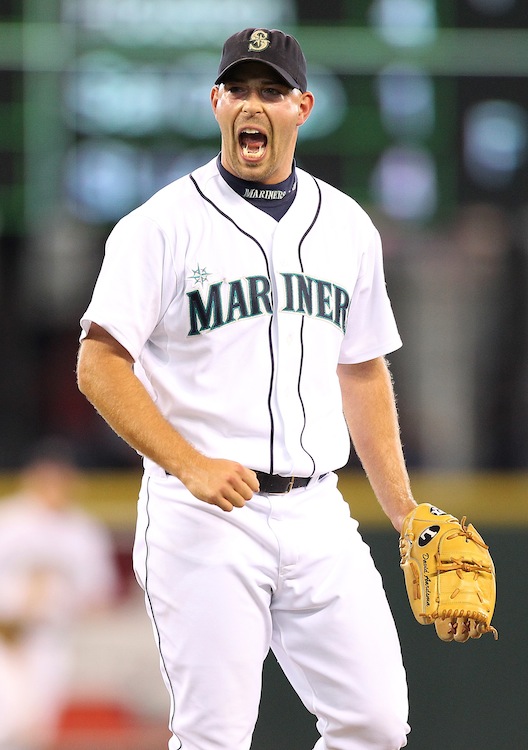 The New York Yankees announced the signing of reliever David Aardsma Wednesday to a one-year contract with a club option for a second year, according to a report on the team's website.
Aardsma, who is recovering from Tommy John surgery, hasn't pitched since 2010 with Seattle—a year where he saved 31 games for the Mariners. Aardsma will earn $500,000 for the 2012 season, but will start the year on the disabled list. According to the report, Yankees GM Brian Cashman sees Aardsma being available as early as July.
"The move could help us in 2012, but has a lot more eyes toward 2013," Cashman said. "[Aardsma is] another power arm choice for us at a cost-contained price."
Aardsma, 30, is a right-handed reliever who saved a total of 69 games from 2009-10. To make room for Aardsma on the Yankees 40-man roster, the team moved left-hander Pedro Feliciano to the 60-day disabled list.