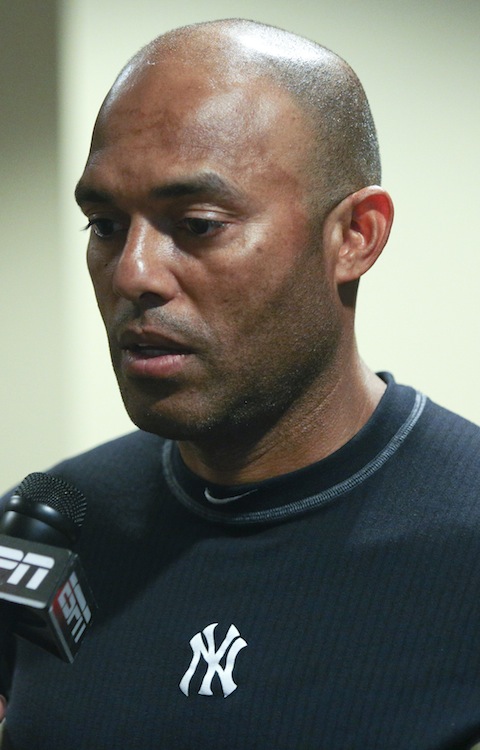 Yankees pitcher Mariano Rivera was hospitalized overnight this week after doctors discovered a blood clot in his right calf, according to a report on the team's website.
Rivera said he had been on blood thinners and that it won't affect his recovery from a torn ACL in his right knee.
The discovery of the blood clot came as doctors were examining his injured knee.
"For a minute, I was like, 'What else can happen?' To me, it's a blessing. I didn't ask why it happened, I didn't ask how it happened. I asked, 'How do we deal with it?' That's the way I wanted to leave it."
Rivera, currently on crutches as he attempts to strengthen the knee before surgery, said he noticed a stiff and sore sensation in his calf during the examination of his knee and mentioned it to the attending physician.
Rivera has stated that he expects a 2013 return.
The Epoch Times publishes in 35 countries and in 19 languages. Subscribe to our e-newsletter.