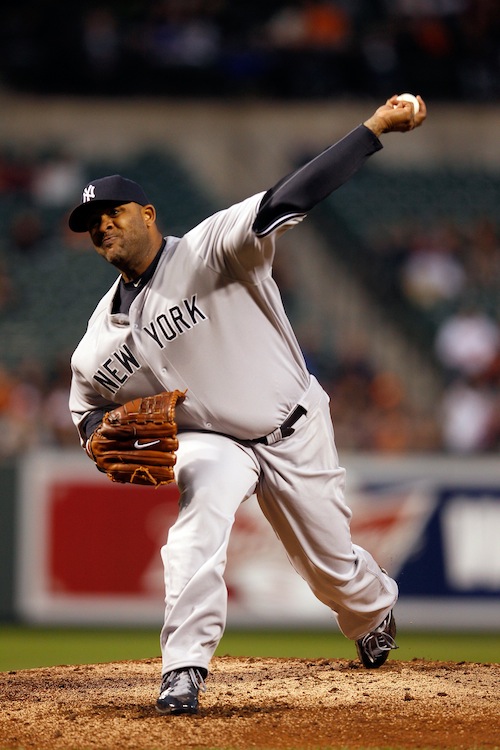 The Yankees will have to wait for another day—the date still not set—to finish their sweep of the Red Sox, while the Mets will play a double-header Monday to finish out their four-game set against the Giants.
For the Mets, Miguel Batista and Dillon Gee will start the two games of Monday's single-admission doubleheader, while Sunday's projected start, Johan Santana will start Tuesday's contest against the Marlins.
"It's about the entire staff," manager Terry Collins said, according to the team's website. "We talked all spring long about making sure we keep our five starters in sync. And if we don't, we end up getting them out of sync if we don't back somebody up. We talked to Johan. He was on board with it."
Meanwhile the Yankees, after two heart-breaking wins at Boston, will bump their rotation back one day giving C.C. Sabathia the start Monday against Texas.