Businessman Andrew Yang qualified for the next Democratic presidential debate after getting 2 percent support in a poll released on Aug. 8.
The Monmouth University poll surveyed likely Iowa primary voters and gave Yang the fourth poll he needed to qualify for the September debate.
Yang's campaign said he already met the number of unique donors, 130,000, that the Democratic National Committee stipulated for candidates to be allowed on stage.
"I said in the last debate that American politics had turned into a reality show that produced a reality-show president," Yang said in a statement.
"Solutions don't come in 30-second sound bites and the American people are tired of leadership condensed into 280 characters. The country heard my message and is ready to talk about real solutions to gun violence, the new realities of the American economy, and how we measure our health and success as a nation."
We did it – poll #4! Thank you #YangGang – it is on to Houston and the Fall debates!! Special thank you to all who have been spreading the word. Let's make history together! 👍😀🥊🇺🇸 https://t.co/WyYbnqWRil

— Andrew Yang (@AndrewYang) August 8, 2019
On Twitter, Yang told his followers: "We did it – poll #4! Thank you #YangGang – it is on to Houston and the Fall debates!! Special thank you to all who have been spreading the word. Let's make history together!" He said that he was on his way to the Iowa State Fair, a regular stop for presidential candidates.
Yang, a tech entrepreneur, has never held an elected office and is the only Asian-American in the Democratic field of contenders. His signature campaign promise is universal basic income, a program that would give every American $1,000 a month.
Yang's qualification came after Sen. Amy Klobuchar (D-Minn.) recently became the eighth person to qualify.
The other seven are: former Vice President Joe Biden, South Bend, Indiana Mayor Pete Buttigieg, former Rep. Beto O'Rourke (D-Texas), and Senators Cory Booker (D-N.J.), Kamala Harris (D-Calif.), Bernie Sanders (I-Vt.), and Elizabeth Warren (D-Mass.).
A number of better-known candidates, including a slew of officeholders, have thus far failed to meet at least one of the benchmarks for the next round of debates.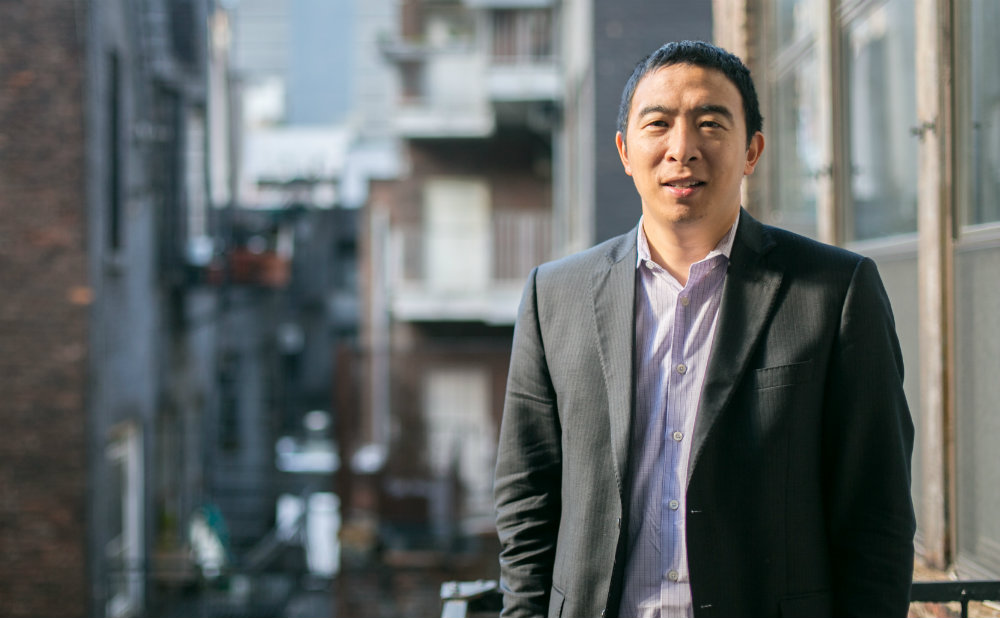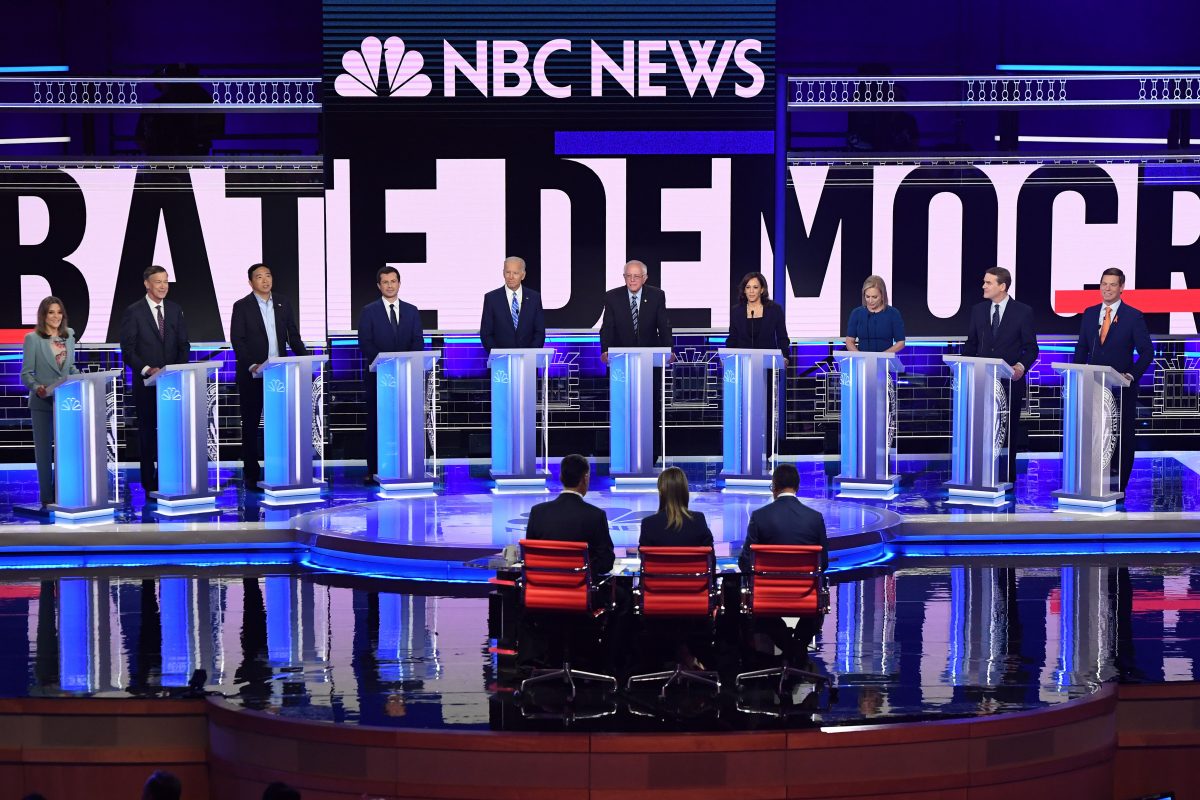 That includes New York City Mayor Bill de Blasio, Rep. Tulsi Gabbard (R-Hawaii), and former Obama administration official Julian Castro.
The DNC announced that candidates will need to receive 2 percent or more support in at least four national polls or polls in Iowa, New Hampshire, South Carolina, and/or Nevada.
The polls must be released between June 28 and Aug. 28 and conducted by only certain pollsters. The polls cannot overlap in terms of being in the same state or region or by the same pollster.
Candidates must also have received donations from at least 130,000 unique donors and have a minimum of 400 donors in at least 20 states by Aug. 28.
The criteria were increased from those necessary for appearances in the CNN debates in July. Those thresholds required 1 percent or more in four different polls or receiving campaign contributions from 65,000 unique donors, including 200 donors each from 20 different states.
Gabbard, Washington Gov. Jay Inslee, and Castro said they've hit the donor benchmark but lack the polling as of yet.
CNN's debates featured 20 candidates. The others not mentioned yet in the article were: former Rep. John Delaney (D-Md.), Montana Gov. Steve Bullock, Rep. Tim Ryan (D-Ohio), author Marianne Williamson, Sen. Michael Bennet (D-Colo.), former Colorado Gov. John Hickenlooper, and Sen. Kirsten Gillibrand (D-N.Y.).