Chinese leader Xi Jinping pushed world leaders to accept China-made vaccines while lodging complaints about Western efforts to trace the origins of the COVID-19 virus during a virtual address at the Group of 20 summit in Rome.
Speaking on Oct. 30 via video link, Xi boasted about the country's vaccine outreach, which has resulted in 1.6 billion doses of Chinese vaccines being distributed around the world, adding that Beijing is working with 16 countries to jointly manufacture COVID-19 shots.
He called for countries "to treat different vaccines equally and advance mutual recognition of vaccines" based on the World Health Organization's emergency use list, which includes two developed in China.
The broadening of vaccine terms would allow vaccines from Sinovac Biotech and China's state-owned Sinopharm—apparently less effective than their Western counterparts—to be brought into wider use.
Xi, who chose to skip the first in-person G-20 meeting in two years, hasn't set foot outside of the country for 21 months since mid-January 2020, the longest stretch of any G-20 leader.
His speech came a day before the 26th United Nations Climate Change Conference to be held in Glasgow, Scotland. He had also brought up the subject with Britain's Boris Johnson during an Oct. 29 phone call.
The Rome meeting also drew global legislators as well as political exiles from Hong Kong, Tibet, and Xinjiang, who urged G-20 members to hold China accountable for its human rights abuses.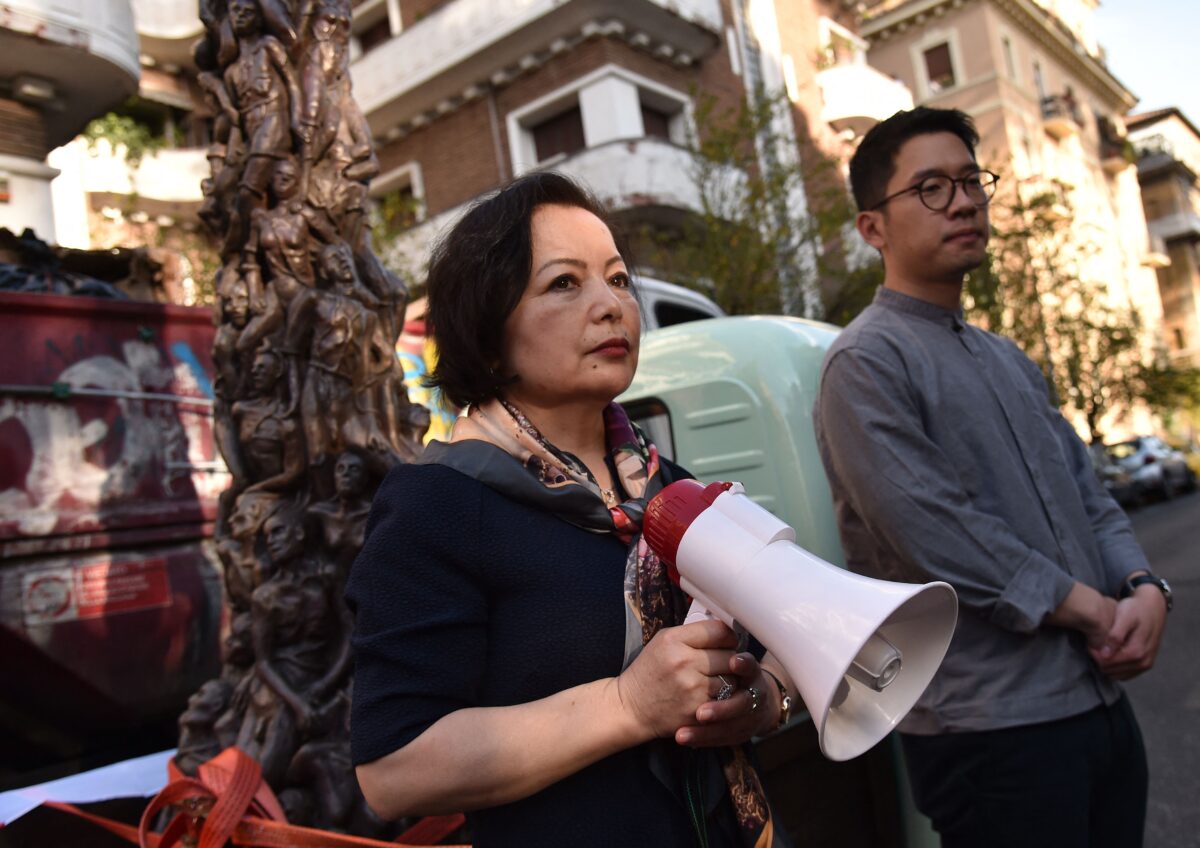 "The one subject they don't appear to be discussing at the G-20 is really the elephant in the room, which is … the terrible misbehavior of arguably one of the most important nations of all, which is China," said former British Conservative Party leader Iain Duncan Smith a day ahead of the summit.
As interest in the pandemic's roots continues to mount, Beijing has rejected the World Health Organization's plan for a second look into the virus origins, which would include examining the possibility that the virus had emerged from a Chinese lab.
"Stigmatization of the virus and politicization of origins tracing run counter to the spirit of solidarity against the pandemic," Xi said on Oct. 30, just one day after U.S. intelligence agencies said they remain divided on the most likely source of the virus.
"All agencies assess that two hypotheses are plausible: natural exposure to an infected animal and a laboratory-associated incident," the report said.
China, even after having vaccinated over three-quarters of its population, has been reckoning with a highly contagious Delta variant that is now bringing a new surge in outbreaks.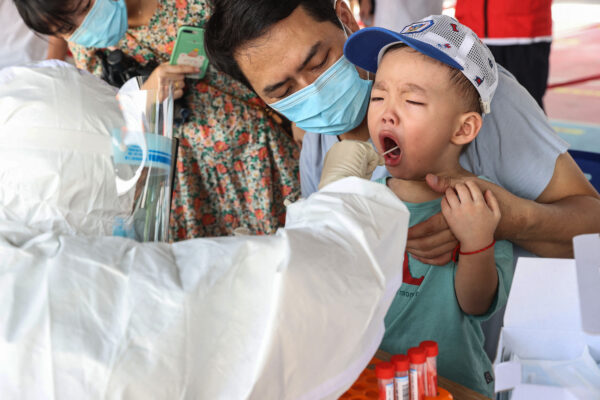 Over the past 14 days, at least 14 provinces have reported local infections. Mi Feng, a spokesperson for China's National Health Commission, said on Oct. 30 that the outbreak is still "developing rapidly, and the outbreak control situation is severe and complicated."
In the past week, Beijing also began telling children as young as 3 years old to get vaccinated, prompting concern from many Chinese parents who question the vaccines' safety.
"I'm so scared my child will be made a guinea pig," one mother surnamed Zhao from Guangdong Province told The Epoch Times. She said she's been alarmed by domestic vaccine scandals that have become a source of national uproar in recent years.
"Those children were able to walk and run, but became disabled after one tainted dose," she said, adding that some parents told her, "It's better to inject mineral water because at least it's safe."
Zhang Zhongyuan contributed to this report.