News Analysis
As the Chinese Communist Party (CCP) is holding its high-level meeting, the sixth plenary session, in Beijing, the third "historical resolution," a pivotal agenda in the meeting, is said to determine Xi Jinping's historical status within the Party.
Experts share their opinions of the meeting's agenda and the ongoing political struggle of the CCP's head Xi Jinping.
Edward Huang, a financial analyst in Taiwan, said he believes that Xi is likely to succeed to his third term, but recent domestic incidents displayed the fact that he's met with many challenges from political opponents.
Prior to the meeting, the regime's anti-graft campaign was intensified with the purge of high officials, along with allegations of political scandals. According to Huang, these are signs of an internal struggle among the political factions, and their overall challenge to Xi's authority.
On Nov. 2, China's famous tennis player Peng Shuai accused Zhang Gaoli, China's ex-vice premier of sexual assault. Zhang was a powerful official in Jiang Zemin's faction.
Also on Nov. 2, the regime's anti-corruption commission listed details of a corruption case involving Shanghai tycoon Gu Guoming, former Shanghai ICBC (Industrial and Commercial Bank of China) president. Gu was sentenced to life imprisonment on Aug. 12.
Shanghai was where the rich and powerful Jiang faction gained political prominence.
Huang also said that to maintain his power Xi has arrested many of his political opponents. He's controlling the Party, the state, and the army, but his opponents are also anxious to shake his power base given an opportunity.
To Xi Jinping, he could only further tighten his grip on power as it proceeds. This power struggle is a pattern consistent with any dictatorship or communist system in the past … This is the innate defect of the system itself," he said.
"China may impose the biggest economic risk to the world in the next few years," added Huang.
Xi's Reforms
Yaita Akio, the director of the Japanese newspaper Sankei Shimbun's Taipei branch, referred to a recent report on the state mouthpiece Xinhua that called Xi's new round of reforms at the upcoming sixth plenary meeting, "the inheritance of Deng Xiaoping's reforms."
He explained to The Epoch Times that it's an unpopular political route that Xi is taking.
The "new round of reforms" referred to how the regime is collecting private capital through a process of state-owned enterprises buying and merging with massive bankrupt private enterprises. A recent example is a number of state-owned enterprises intervening in the debt crisis of real estate giant Evergrande, buying its assets, and one becoming its largest shareholder. Under the "double reduction" policy—to reduce education-related pressure on parents and school children—the off-campus education industry has been banned.
The state media claimed these acts are "deep reforms" that are taking place in China.
Akio said, "As the first satellite Party of the Soviet Union, the CCP's first historical resolution in 1945 dealt with Mao Zedong's political struggle against Wang Ming of the Soviet faction; Mao denied Wang Ming's Soviet direction and took his own line of revolution, but Mao couldn't get through after decades of leading the CCP."
Akio explained that Deng did not follow Mao, who launched the Cultural Revolution and instead began economic reforms.
"It is worth observing how much will be original" in Xi's reforms, he said.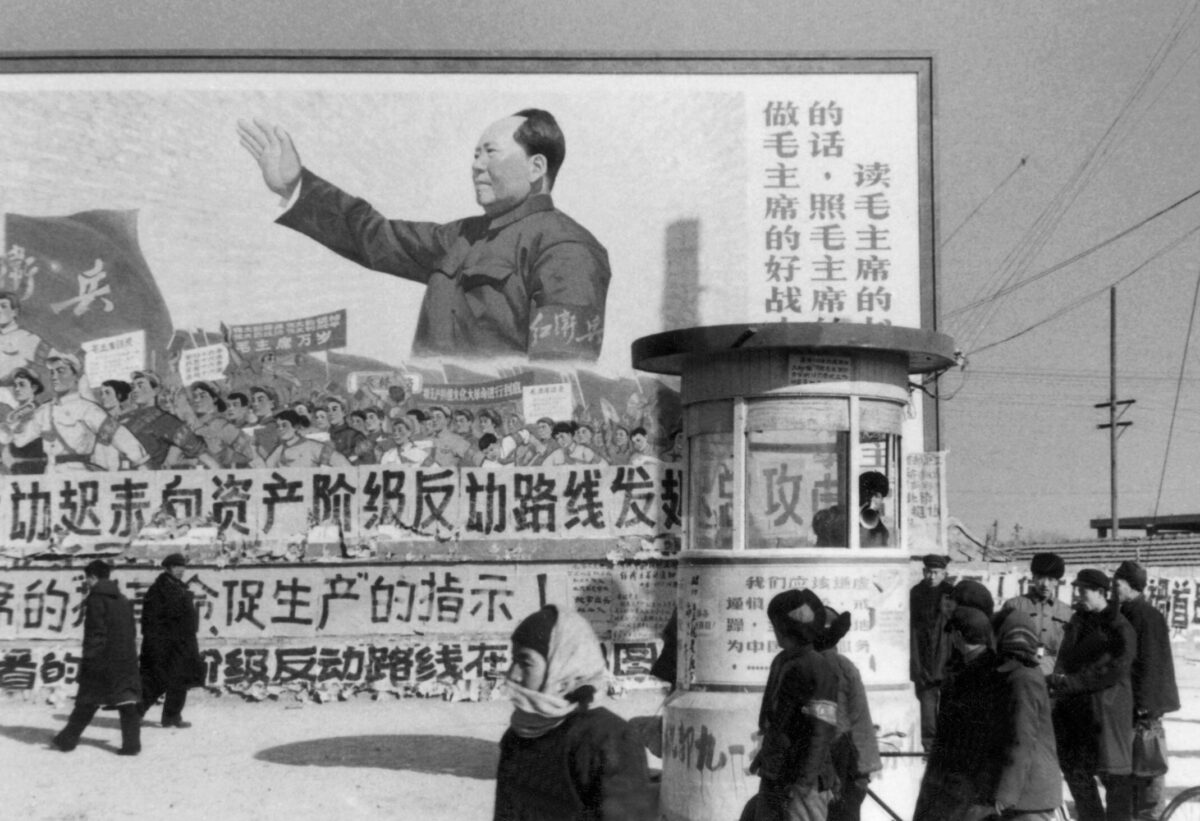 Taiwan
Yeau-tarn Lee, a scholar in national development studies, believes that Xi is taking the third historical resolution as a guiding strategy to achieve a historic political status.
He said, "Xi is seeking his own historical position … and he wants to surpass that of Deng Xiaoping."
Lee explained that from Mao, Deng, to Xi, the CCP would never admit any mistakes, "But, Deng totally negated Mao's Cultural Revolution, saying that was Mao's mistake at his old age; Xi recognized the contribution of both Mao and Deng's rulings, but he emphasized his own contributions more.
According to Lee, from Mao to Xi, the entire history of the CCP is about personality cult.
He believed that Xi will gain his third term next year, and his effort to surpass Mao Zedong in Party history will dominate his remaining rule. As a result, he believes China invading Taiwan will be the only way Xi could consolidate his historical political status.
In Taiwan, some experts in China affairs also hold the opinion that for Xi to reach a historical status on par with Mao he will have to rely on the act of launching a war against Taiwan.
Yuan Hongbing, former head of School of Criminal Procedural law at Beijing University, also expressed to The Epoch Times his concern that war in the Taiwan Strait is imminent.
"Once Xi's confirmed as Mao the second through the sixth plenary session, he's entitled to launch the war across the Taiwan Strait," Yuan said.