The WWE's Survivor Series was over the weekend. Here's some of the latest buzz:
Lesnar not being around angers Rollins
Seth Rollins said that Brock Lesnar's absence is "bull crap," according to the Miami Herald.
"I don't appreciate it one bit. I'm sitting here with this contract biding my time. I want to be the WWE world heavyweight champion now. I don't want to wait around to when he decides it's cool to show up. He has said it before. He is this mercenary. He is basically a guy you pay as much as he wants and he comes and works for you. I'm not a fan of that. I think there is no honor in that," he told the paper.
Lesnar is the current WWE heavyweight champion.
He added: "Coming from the guy who 'stabbed his brothers in the back,' me talking about honor I know can sound a little outrageous. However, I want him to be around so I can keep an eye on him and make sure that WWE world heavyweight championship is within eyeshot. That's my goal and on the horizon for me. When he isn't here or not around, it can be pretty frustrating."
Ambrose vs Wyatt at TLC
Dean Ambrose will again meet Bray Wyatt at Tables, Ladders & Chairs in December.
Pro Wrestling Torch said the two will be at TLC, a pay-per-view event, Dec. 14.
Wyatt won the match during the Survivor Series over the weekend, but it was due to a disqualification.
In the match, Ambrose beat Wyatt with a chair and sent him through a table.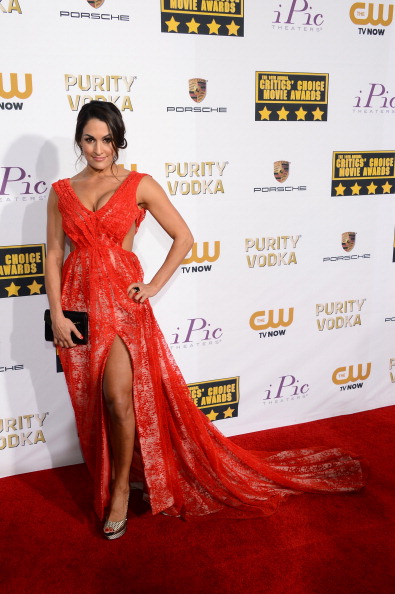 Bella talks winning Divas title
Nikki Bella, the new Divas champion, talked about winning her match against AJ Lee at the Survivor Series.
"It felt different waking up today," Nikki told E!. "It honestly feels amazing. I hate to compare this but I'm going to—you know when you have Olympic athletes who fight for something for years, and they finally get that goal—get that medal, it's just such an amazing feeling."
She added: "It honestly is weird because you feel so many different emotions in that moment. Like your body doesn't know whether to cry, you're in shock, you don't know what to feel, people keep coming up to you and congratulating you; people are cheering and it's weird.
"You kind of get in this weird emotion but it feels so good and it makes all the hard work and the traveling and missing all the family events and weddings and friends' pregnancies, worth it. In that moment when you win that championship it makes it all okay. It's crazy but it feels beyond amazing to be the champion now."