The WWE Elimination Chamber on February 23, 2014 will pit current WWE World Heavyweight Champion Randy Orton against some other super stars, while predictions for this and other matches have already started.
The main match will feature Orton and John Cena, Daniel Bryan, Sheamus, Christian and Antonio Cesaro, though some rumors indicate Christian could be replaced at a moment's notice.
Let's check out some of the other confirmed and rumored matches:
-Big E Langston vs ?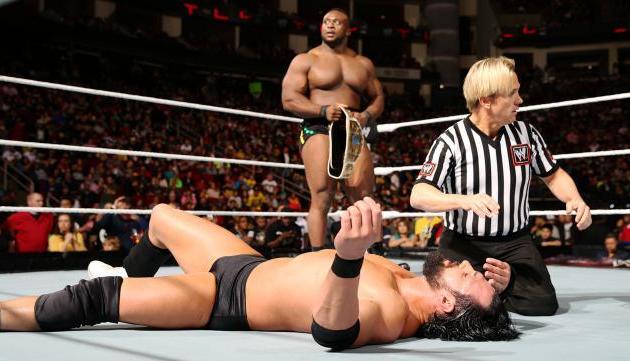 (all photos/WWE)
Langston, the Intercontintel champion, is confirmed at Elimination Chamber but is in need of an opponent. According to Bleacher Report, his opponent will probably be one of the following wrestlers: Bad News Barrett, Alexander Rusev, Damien Sandow, or Ryback. 
-The Wyatt family vs. the Shield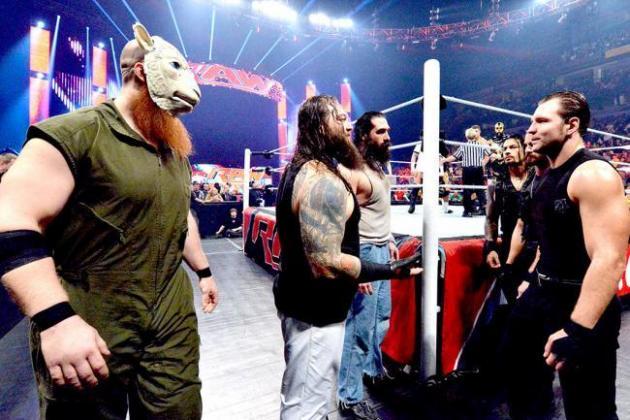 Bray Wyatt and his family appear to be set for a showdown with The Shield after The Shield was defeated by Cena, Bryan, and Sheamus during the Royal Rumble.
-Alberto Del Rio vs Batista

Del Rio, described as one of Vince MacMahon's pet projects, could be included in the Elimination Chamber against Batista.
-Brock Lesnar vs ?

Lesnar was rumored to be added to the main match and could replace Christian, or he could be featured in another match versus someone else–or not participate at all. Wrestling Observer, for one, said that Lesnar isn't scheduled to wrestle until WrestleMania XXX. But some believe that Lesnar should go up against Batista.
-AJ Lee vs. Natalya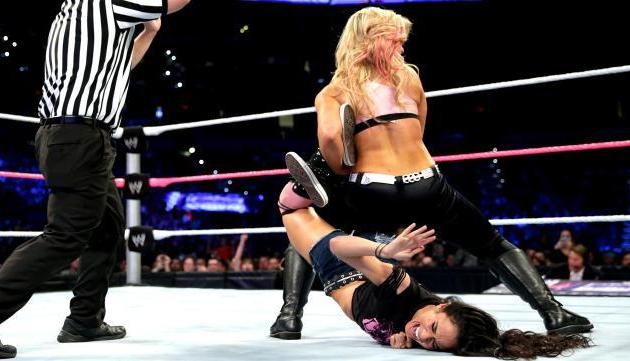 Bleacher Report suggests the two women–"arguably the two biggest and best divas on the roster"–should battle it out for Lee's Divas Championship.
Tickets for the event, which will be held at the Target Center in Minneapolis, are going from $27 to $327.