Imprisoned 10 Years in China, Epoch Times Editor up for Release
December 14, 2010 9:19 pm Last Updated: December 15, 2010 1:57 am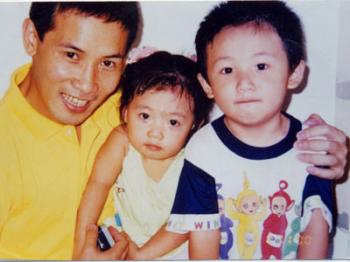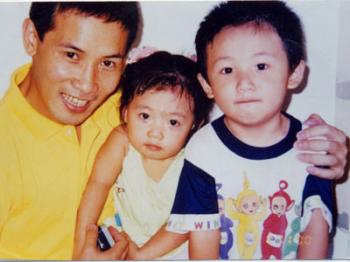 After spending the last 10 years of his life in a Chinese prison, Zhang Yuhui is scheduled to be released on Dec. 21. The former editor-in-chief of the China branch of The Epoch Times was sentenced to 10 years in prison for his role with the uncensored, Chinese-language edition of the newspaper.
A photograph of Zhang, a letter to his wife, and a letter to the U.S. Congress, which were smuggled out of the prison by inmates in 2004, are among the few records of his life obtained over the last decade. Unable to contact the outside world or his wife and two children, his current condition is unknown. He is known to have been tortured by the Chinese authorities in the early years of his arrest.
Calls to Shi Hui Prison in Guangdong Province, where Zhang is being held, were not returned as of press deadline.
Huang Kui, an engineer now living in Illinois, was among 10 staff members of The Epoch Times who were arrested with Zhang in 2000. He worked with Zhang prior to the arrest and was sent to the same prison, where he was held for five years.
Huang practices Falun Gong, a Chinese meditation practice based on the principles of truthfulness, compassion, and tolerance. The practice was banned by the Chinese Communist Party (CCP) in 1999, shortly after a state-run survey estimated that there were at least 70 million people practicing Falun Gong in China.
He was a Ph.D. student at Tsinghua University in Beijing, dubbed the "Chinese MIT," but was suspended in 2000 for his belief. Not long after, he heard that someone was starting an online newspaper called The Epoch Times, or "Dajiyuan" in Chinese.
"The website would present uncensored news for people, especially for the Chinese, because the Chinese have no access to free news," Huang said by telephone from Illinois this week.
By September 2000, he joined the media's Beijing team and worked on the international news section. Later, he moved to Zhu Hai City in Guangdong Province, in Southern China, where he met Zhang, the editor-in-chief of the China edition.
In December 2000, while they were working on the news website, a gentle knock came at the door.
"When I opened the door, there were over 10 policemen standing there," Huang recalled.

The police searched the house for several hours, confiscated their computers, and arrested eight Epoch Times staff members. Another person was arrested shortly afterward, and Zhang was arrested in two days while attempting to flee the city.
Altogether, more than 30 Epoch Times staff members were arrested in China in December 2000.
Press Freedom
The despotic state of the press in China is no secret. On a scale of press freedom, China was ranked 168 out of 175 by Reporters Without Borders in 2009—placing it just seven spots away from being the worst country in the world in this respect.
The International Federation of Journalists also maintains a list of cases of abuse against media in China. Its June 2010 bulletin includes assaults against journalists in Guangzhou Province and a list of media bans issued by the CCP's Central Propaganda Department.
The Federation states that the editor-in-chief of the China Economic Times, Bao Yueyang, was demoted on May 12, after he wrote about faulty government vaccines causing deaths of several children in Shanxi Province.
It also states that Business Watch Magazine was temporarily closed by the CCP's General Administration of Press and Publication from May 4 to May 31, after it published an article about government corruption.

The Epoch Times website was started in 2000 by a group of Chinese immigrants living in Atlanta, with the help of Zhang's team in China. It began with a mission to create an independent Chinese-language newspaper that could not be censored. That mission of bringing the benefits of press freedom to China made it a target for the CCP.
The start of The Epoch Times presented a direct challenge to the CCP, as Zhang's team reported directly from within China, with particular emphasis on stories that state-controlled media were not permitted to cover. It also offered a platform for Chinese people outside of China who longed to write in their native language for a free media.
Although people within China can use software such as Ultrasurf and Freegate to circumvent Internet blockades to read The Epoch Times, both Web and print editions are banned in China. Over the past 10 years, The Epoch Times has spread to 33 countries and established editions in 17 languages, providing uncensored news and opinions around the world—but not in China, at least not openly.
Continued on the next page…