It's a wrong direction to choose a Supreme Court Justice candidate based on race and gender instead of merit and qualifications, said Ben Carson, the Housing and Urban Developing Secretary under the Trump administration.
"So many people fought for such a long time to make sure that we had equality of opportunity. And a lot of blood was shed. A lot of people went to prison. Then we just turn around and sort of throw all that out, and start saying, 'We're going to make the qualification something over which a person has no control—their external characteristics,' and that's moving in the wrong direction," Carson told NTD's "Capitol Report" program in a recent interview, referring to President Joe Biden's pledge to send a black woman to the high court.
"We really have to stop that and start asking ourselves: what makes a person who they are? Is it their skin? Is it their hair? Or is it their brain?"
Biden has chosen Judge Ketanji Brown Jackson to fill the seat to be vacated by Justice Stephen Breyer, who announced his retirement in January. From March 21 to 24, the Senate Judiciary Committee conducted a four-day confirmation hearing for Jackson.
"We always do better when we do things on the basis of merit and qualifications," Carson said.
"It doesn't mean that whoever he picks is not worthy of a position, but it calls [that] into question, and it's really unfair to that individual when you do that."
Biden said the high court would look more like America with a black woman Justice.
"For too long, our government, our courts haven't looked like America," Biden said when he announced Jackson's nomination on Feb. 25. "And I believe it's time that we have a court that reflects the full talents and greatness of our nation with a nominee of extraordinary qualifications and that we inspire all young people to believe that they can one day serve their country at the highest level."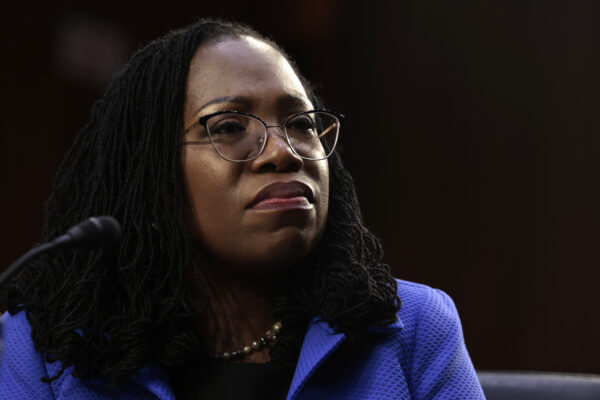 The Biden administration has been pushing for diversity, inclusion, and equity. The first day Biden took office, he signed an executive order advancing racial equity across the federal government. Days later, Biden signed an executive order pushing for "diversity, equity, inclusion, and accessibility" in the federal workforce.
In January, Carson told Fox News that Biden was playing "identity politics" by promising to pick a black woman for the Supreme Court.
In an op-ed for the Washington Post last year, Carson said he certainly experienced racism, "but I took responsibility for my own life and achieved more than what equity advocates would say our current system allows," adding that equity would "mandate equality of outcome."
From a black child raised by a single mother in Detroit to a renowned neurosurgeon bestowed the Presidential Medal of Freedom, to a member of the White House cabinet, Carson has first-hand experience with racism and has more observations and thoughts on this topic. His new book, "Created Equal: The Painful Past, Confusing Present, and Hopeful Future of Race in America," will be published in May.
"We need to recognize that it doesn't matter where a person was born, what their circumstances were. In this country, if they get a good education, they write their own ticket," Carson told NTD.
"There's been a lot of talk about the wealth gap, and it is substantial between blacks and whites in this country. But is it because of the color of the skin? Or are there other things that we should be looking at?"
"We really need to be looking at the real reasons that we're having difficulties in these families, rather than blaming everything on racism," said Carson.