Writer's Health Worsens in Prison, Wife Appeals for International Attention
October 7, 2007 12:00 am Last Updated: October 7, 2007 12:00 am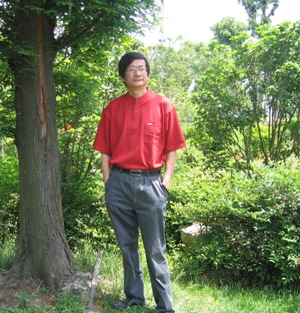 The health of writer Li Hong of Zhejiang Province has worsened since his September 20 transfer from Ningbo Detention Center to Qiaosi Prison in Zhejiang. Li's wife, Dong Min, urgently appealed for international attention to Li's physical condition after visiting with him on September 30. In her appeal, Dong asked for international organizations to pressure the Chinese regime to release Li and enable him to obtain medical treatment.
Dong said on October 4 that Li condemned the Chinese regime of being "inhumane" and "lawless," and asked her to expose his recent health problems to the outside world.
"Li Hong's condition is getting worse and worse," said Dong. "It is very serious now. Li is very thin and weak. He can only walk with support from others and has trouble breathing."
Li told his wife that on the day after he was transferred to Qiaosi Prison, he had requested additional medical tests at the provincial level hospital. He has not yet received a response to his request. Li also said that his muscular atrophy is getting worse. He is beginning to have difficulty breathing, especially when he gets agitated. Li is worried that with his symptoms getting worse each day, that eventually he will be totally paralyzed and even be in a critical condition.
Dong noted that despite his worsening health during the last few months, Li has not been given any formal medical treatment. The only treatment allowed at the prison hospital has been to provide him with a daily vitamin.
Li, his family and his lawyer have applied for a temporary medical release to allow him to obtain proper medical treatment. All such requests have been denied by the authorities.
On May 30, Li was transferred from the Ningbo Detention Center to the First Hospital of Ningbo City. There he was given a complete physical examination. He was diagnosed with nerve root injury in both his arms. Despite his worsening health, Li was returned from Changhu Prison to Ningbo Detention Center on September 26.
Li's original name was Zhang Jianhong. As a member of the 1989 democratic movement he had been sentenced to two years in a labor camp. The charges included counter revolutionary incitement during the June 4 Tiananmen Square protest time period. As he has often published articles criticizing the Chinese Communist Party, on the evening of September 6, 2006, Li was arrested by the police. On October 12, Li was formally charged with suspected involvement in advocating overthrow of the government. He was put on secret trial on January 12, 2007 by the Ningbo Intermediate Court. On March 19, Li was sentenced to six years in prison. Li appealed the sentence. On May 21, the Supreme Court of Zhejiang Province sustained the original ruling against Li. The authorities used the 62 articles Li wrote as evidence against him.
The majority of the articles were focused on illegal organ harvesting from Falun Gong practitioners and supporting the relay hunger strikes for human rights initiated by attorney Gao Zhisheng.