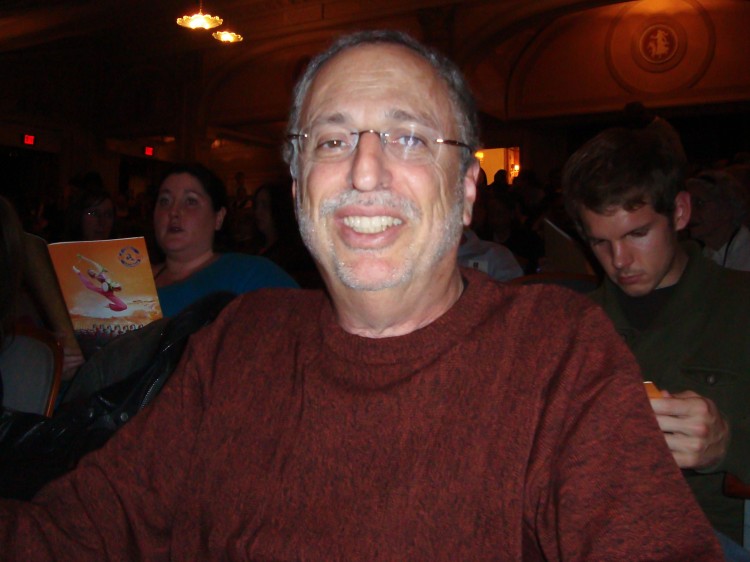 PHILADELPHIA—Audience members came away from Shen Yun Performing Arts in wonder and amazement at Philadelphia's Merriam Theater on Tuesday night.
"It's very celestial, beautiful. The artists are all like floating in heaven," said writer Robert Smith.
New York-based Shen Yun criss-crosses the globe, depicting on stage the 5,000 year-old, divinely-inspired Chinese culture. The company was formed to revive this ancient culture after more than 60 years of Communist rule in China nearly destroyed it, according to the company's website.
"However, the deeper spiritual core of the ancient culture, with its values of benevolence, honor, propriety, wisdom, and sincerity, as well as a reverence for the gods and the heavens, cannot be destroyed," it adds.
Classical Chinese dance, an ancient art form that was one of the most comprehensive dance systems in the world, is at the heart of a Shen Yun performance, according to its website. Dancers are adorned with colorful, handmade costumes, and accompanied by digital backdrops, award-winning vocalists, and an orchestra that melds classical Western instruments with traditional Chinese instruments, such as the 4,000 year-old erhu.
Mr. Smith said that "there's something I love about the Asian culture and I learned more tonight by what I've been reading and by what they've been saying."
He referenced Shen Yun's program book: "They mentioned to have real artistry, you have to have inner beauty. That's a beautiful concept that if you're evil or if you're a bad person then you can't really create beautiful art—I like that. It's a beautiful sentiment, so that made me feel good."
Reporting by Pamela Tsai and Zachary Stieber.
Shen Yun Performing Arts, based in New York, has three touring companies that perform simultaneously around the world, with a mission to revive traditional Chinese culture. The season concludes this month with performances in Philadelphia, Honolulu, San Antonio, and Buffalo.
For more information, visit ShenYunPerformingArts.org.
The Epoch Times publishes in 35 countries and in 19 languages. Subscribe to our e-newsletter.