FBI Director Christopher Wray told a Senate hearing Tuesday that while he could not confirm that the agency was using geolocation data to track Capitol rioters, he said the nature of the investigation is such that it "would not surprise me."
Wray made the remarks at a hearing of the  Senate Judiciary Committee hearing on Capitol Hill, in response to a line of inquiry by Sens. Mike Lee (R-Utah) and Josh Hawley (R-Mo.), who pressed the FBI director about the methods federal law enforcement officials have been using to track people who took part in the Jan. 6 Capitol breach.
"I'm anxious to see those who committed unlawful violent acts on January 6th brought to justice," Lee said. "I also believe that with this circumstance, like every other circumstance, we have to make sure that the civil liberties of the American people are protected, that we watch over them."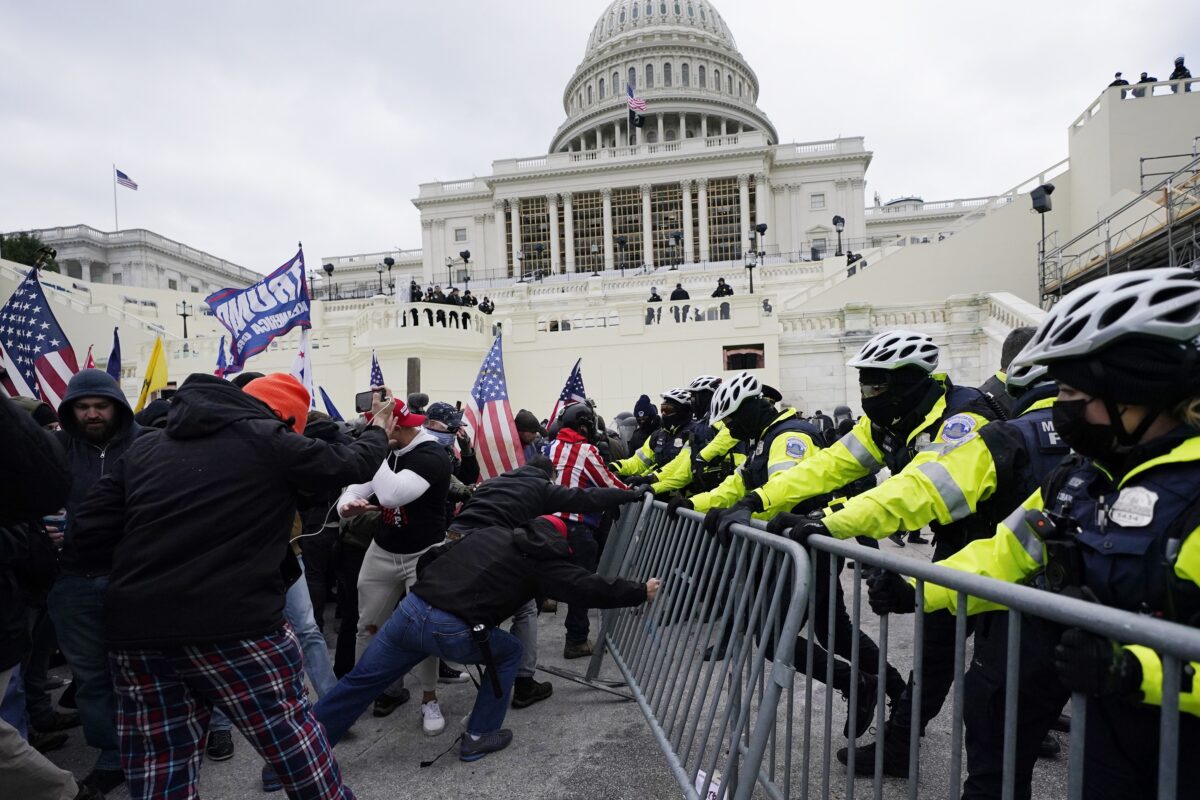 Lee said he has heard a number of accounts of people who were present in Washington, "but never got anywhere near the Capitol or any violence on January 6th, who have inexplicably been contacted by the FBI, by agents who apparently were aware of their presence in Washington, DC, that day with no other explanation, perhaps other than the use of geolocation data."
"Were you geolocating people through the FBI based on where they were on January 6th?" Lee asked.
Wray replied by saying that "there may be some instances in which geolocation has been an investigative tool, but I can't speak to any specific situation."
Lee pressed Wray on the legal basis for the FBI to use geolocation data, specifying whether (Foreign Intelligence Surveillance Act) FISA courts were involved, which the FBI director denied.
"All of our investigative work in response to the capital has been under the legal authorities that we have in consultation with the department and the prosecutors at that point," Wray said.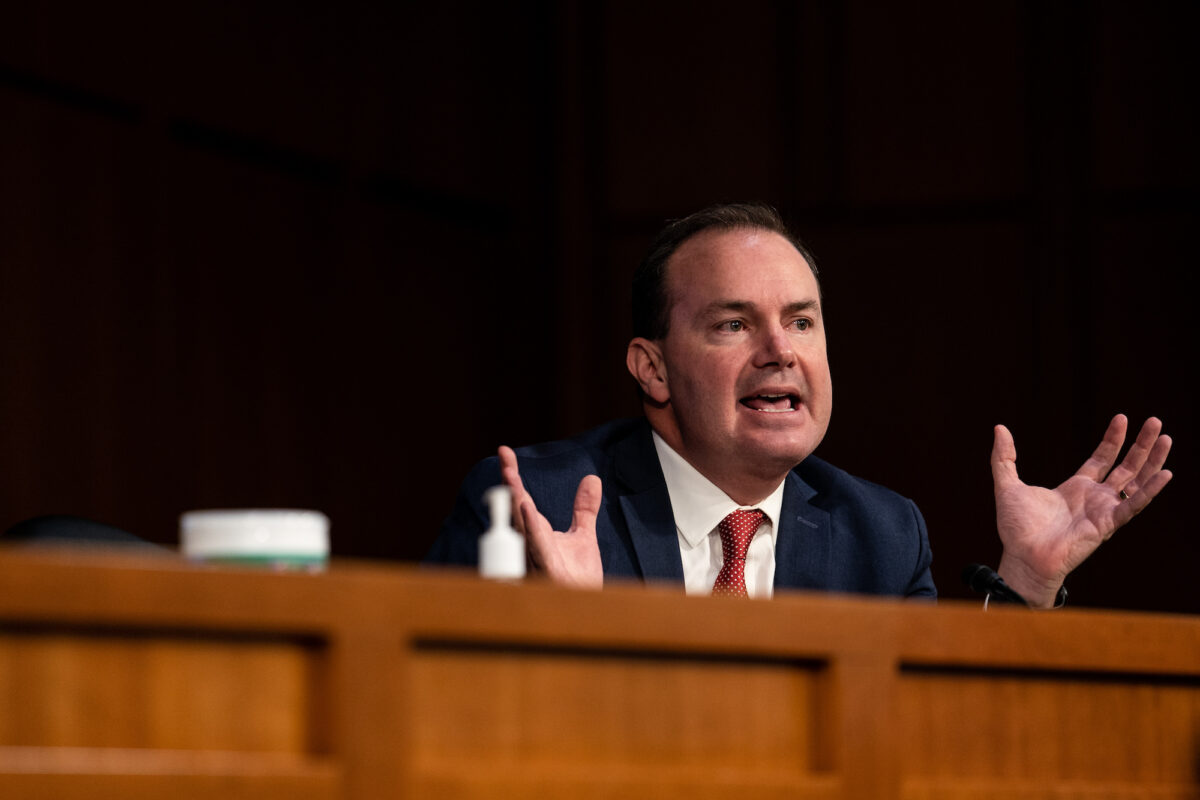 The Utah senator continued to press Wray on the issue, asking if there were "instances in which you're interviewing people based solely on information derived from a telecommunications provider, providing geolocation information, indicating that they were on or near the national monument mall on January 6th?"
Citing a "massive nationwide investigation involving thousands and thousands of interviews," Wray declined to confirm whether any of the probes were predicated on geolocation data.
Lee appeared reluctant to accept Wray's reply and expressed concern about the FBI's investigative methods.
"Literally over the last 10 years, the entire 10 years I've served as a member of this committee and as a member of the United States Senate, I've been told fairly consistent answers under different FBI directors and different presidential administrations run by different parties. But the most consistent theme in those answers has been, 'Just trust us. Don't worry. We've got good people, smart people, law abiding people who were running this, and we've got procedural safeguards in place to prevent the type of abuse that you're concerned about,'" Lee said.
The Utah senator then referred to a report by Department of Justice Inspector General Michael Horowitz (pdf) in the wake of a probe into the origins of the FBI's investigation into allegations of Russian interference in the 2016 election, in which the watchdog criticized the FBI for a number of significant oversights and missteps.
Wray responded by saying that, in response to Horowitz' report, he ordered "over 40 corrective actions to go above and beyond" the recommendations of the report, and that those have been implemented.
"Those include everything from strengthening our procedures to ensure accuracy and completeness, to make sure the court gets all the information it's supposed to, changes in our protocols for CHS, confidential human sources, training changes. I created a new office of internal audit that specifically focused on FISA auditing," he said.
Lee acknowledged that the reforms have been "helpful," but that further statutory measures were needed as the FBI could "choose to depart" from their internal guidance "at any moment."
He recommended "increasing the standard for warrants under Section 215 to require a probable cause and requiring a probable cause warrant to obtain internet search history, internet browsing, history, and geolocation information" and asked whether Wray would support such reforms.
"Well, Senator I'd be happy to work with you to provide operational assessment of the impact of different legislative ideas. Certainly, we view our responsibility as not just to protect the American people, but also to uphold the Constitution, and we say that every day in the FBI," Wray said.
Later in the hearing, Hawley pressed Wray on what he knows about the FBI's use of geolocation data in its probes of the Capitol breach.
"Are you saying … you don't know whether the bureau has scooped up geolocation data, metadata cellphone records from cellphone towers?" Hawley asked. "Do you not know, or are you saying maybe it has or maybe it hasn't? Tell me what you know about this."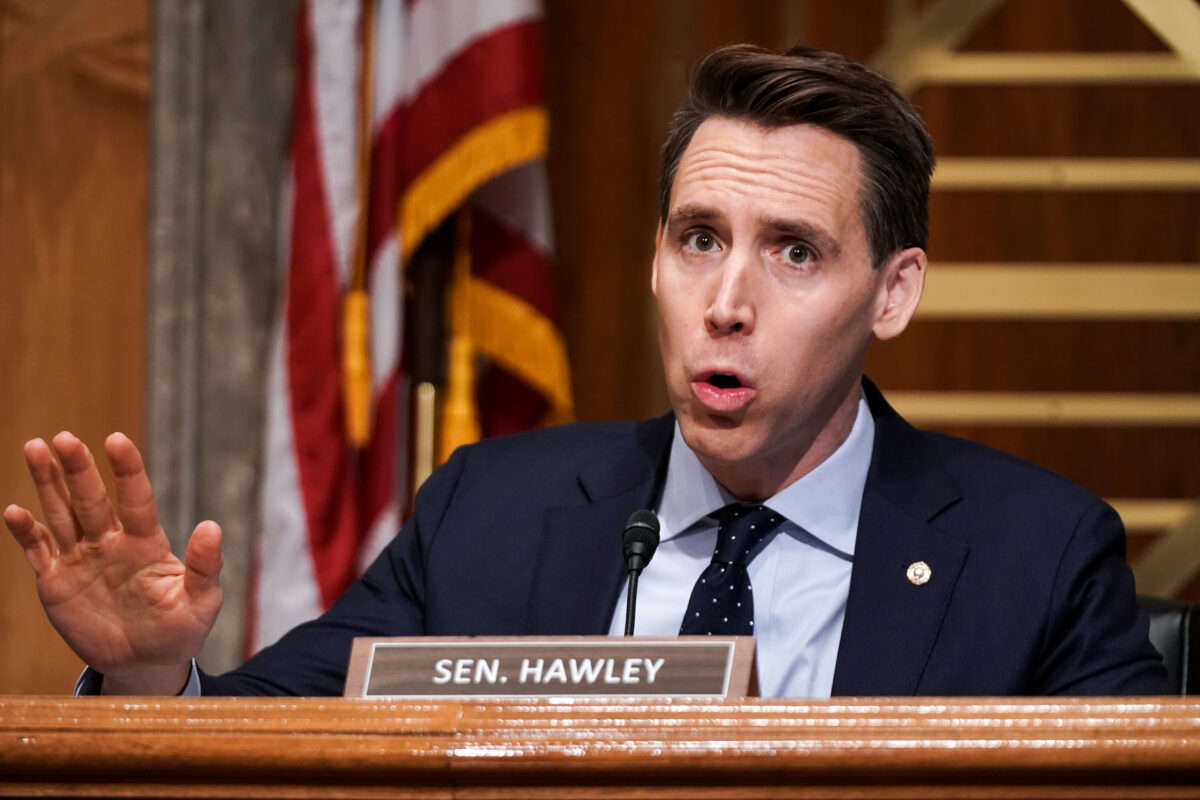 Wray said he does not "know for a fact that we were using geolocation data under any situation in connection with investigation into the 6th," but added that he would "not be surprised to learn" that the FBI has been resorting to such methods.
"Again, we do use geolocation data under specific authorities and specific instances," Wray said. "Because this is such a sprawling investigation, that would not surprise me."
Wray added that, given "the sprawl and size of the investigation" he would not provide any specifics regarding the use of the data, adding, "and certainly not in a congressional hearing."
The FBI and the Justice Department have been investigating the Capitol breach, and hundreds of people have been arrested for their role in the incident.