Commentary
Well, would he? Absolutely not, you shout. Yes, but you are thinking of the authentic Joe Rogan, the man that millions of people around the world know and respect. The Chinese regime would give anything to have a person as powerful as Rogan voicing their support for the country. As I have discussed before, the Chinese Communist Party (CCP) is busy enlisting influencers from all over the world. Now, ask yourself, who is more influential than Rogan?
Of course, Rogan, if ever enlisted (never happening), would have to read from a state-approved script. Anyone familiar with Rogan knows that the only script the 53-year-old reads from is his own. He answers to no one, and this is what makes Rogan such a vital figure—not just in America, but all around the world.
How has Rogan, a man who has courted so much controversy, managed to avoid being "canceled" by the mob? Sure, the First Amendment has played a role, but it doesn't completely explain Rogan's resilience. Other major stars, also supposedly protected by the First Amendment, have been "canceled" into oblivion.
No, Rogan survives because he is a unique individual. Not only is he the host of the most popular podcast in the world, but he is also a mixed martial arts expert, a highly successful comedian, a well-respected UFC commentator, and an accomplished huntsman. Although Rogan plays down his intelligence, he is an intelligent individual. A self-made man with a commendable work ethic, Rogan now spearheads a podcast that is downloaded 200 million times per month—yes, per month. His success, many believe, should be celebrated. The mob, however, thinks otherwise. He is, after all, a straight, white male. And, as you are probably aware, straight, white males are not exactly welcome in America, especially if they are as affluent and as outspoken as Rogan.
Now, before I am accused of promoting Joe Rogan, let me assure you that I'm not. Rogan doesn't need my "approval." No, this piece is a defense of free speech, which is currently under attack, both at home and abroad. Rogan is not without fault, but who is? I certainly don't agree with everything he says, but at least he speaks in an honest manner. When he makes a mistake, he admits it. In an age of faux-outrage and biased reporting, honesty is refreshing. Rogan's appeal, as well as his notoriety, is inextricably linked with the idea of free speech. In America, free speech is no longer free; it now comes with significant costs.
Can Joe Rogan Be Canceled?
When war comes, the first casualty, as Sir Hiram Johnson warned, is always truth. In China, as you already know, the CCP killed the concept of truth many moons ago. Earlier this year, citizens of China, Taiwan, and Hong Kong connected via the audio-chat app Clubhouse. There, they engaged in deep, honest discussions involving identity and politics, as well as their mutual perceptions of each other. This, of course, enraged the Chinese regime, which worked quickly to ban the app. The people spoke candidly, and for this, they were punished.
For Rogan, who now lives in Austin, Texas, he needn't worry about being silenced. Or so you might think.
All across America, however, people are being silenced. The policing of speech can be seen at all levels, from school classrooms to Silicon Valley offices. At Spotify, where Rogan recently signed a multi-year, exclusive licensing deal, a number of employees have been working hard to get him fired.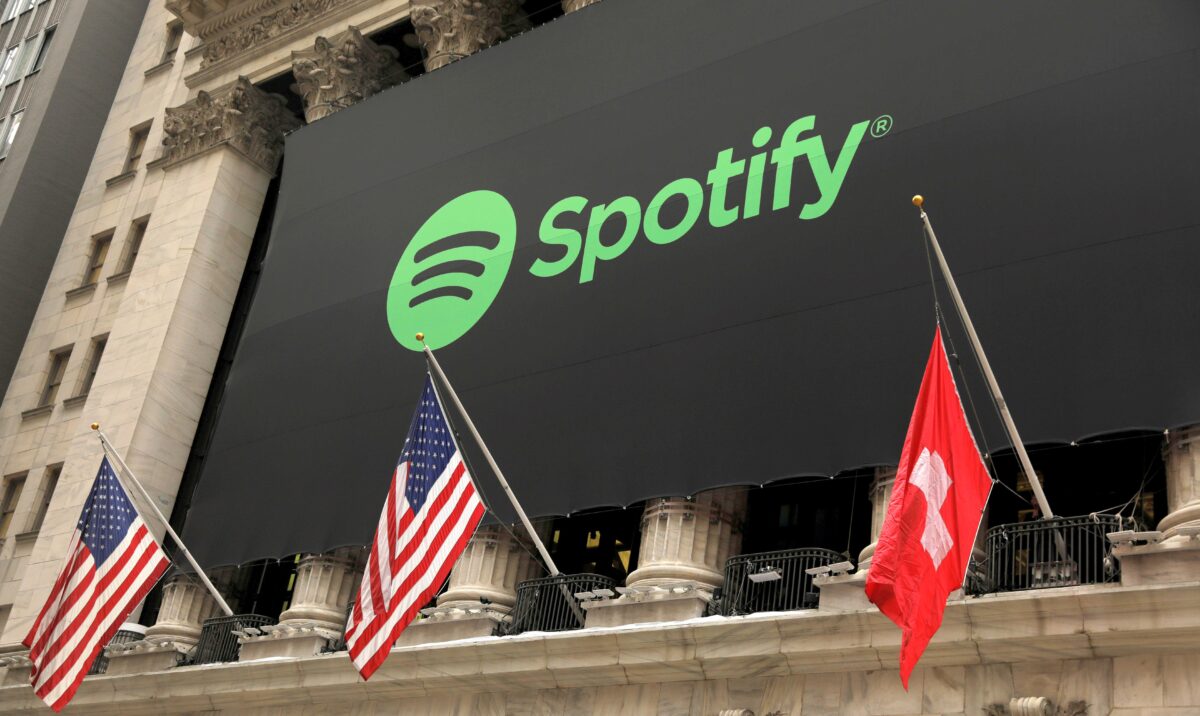 Not just the Spotify mob, either. A number of highly influential mainstream media outlets have gone to great lengths to paint Rogan as some sort of immoral monster. Labeled a racist and misogynist, Rogan doesn't appear to be either.
Let's start with the accusations of misogyny. Rogan, for what it's worth, happens to be married (to a woman) and they have two young daughters. His supposed prejudice against women is, on closer inspection, a fabrication. For years, Rogan has helped female comics gain recognition, asking for absolutely nothing in return. From Abigail Shrier to Ayaan Hirsi Ali, Rogan has provided a platform to hundreds, if not thousands, of women. His supposed "misogyny" looks an awful lot like decency.
Now, let's look at the accusations of racism. Again, they fail to hold any water. The comedian Dave Chappelle, one of Rogan's closest friends, has explored the idea of race in great detail, perhaps more than any other comic in recent history. Would a man as intelligent as Chappelle hang around with a racist? Would he agree to perform at the MGM Arena with a racist? Would he appear on a racist's podcast? Of course not. Moreover, Rogan, as previously mentioned, is a UFC commentator, and a very good one at that. Before COVID-19, Rogan always sat beside Daniel Cormier, a retired fighter who happens to be black. Cormier also happens to be one of Rogan's closest friends. Watch the two men interact. It is a thing of beauty, not hate. Without a shred of evidence, Rogan has been smeared and slandered. Do the critics ever stop to think what effect such accusations might have on his family, on his young daughters, and his wife? I doubt it.
The product of a broken home, Rogan, a college dropout, has achieved great success. For his critics, some of whom are clearly envious of his global reach, they would do well to realize why Rogan has so much appeal. He's authentic. This doesn't mean that he is always right. It means that he is trying to present the truth. Of course, Rogan, in his original form, wouldn't survive in China. But, in America, he's not just surviving, he's thriving, and as long as he thrives, we know that free speech still has a pulse.
John Mac Ghlionn is a researcher and essayist. His work has been published by the likes of The New York Post, Sydney Morning Herald, The American Conservative, National Review, The Public Discourse, and other respectable outlets. He's also a columnist at Cointelegraph.
Views expressed in this article are the opinions of the author and do not necessarily reflect the views of The Epoch Times.