World politicians have lambasted Facebook's move to restrict Australians from sharing news on its platform, with some saying the tech giant has behaved in an "anti-democratic" way and more like a "dictator."
Chairman of the U.S. House of Representatives subcommittee on Antitrust, Commercial and Administrative Law, David Cicilline (D-RI), wrote on Twitter that the move made it clear Facebook was not compatible with democracy.
"Threatening to bring an entire country to its knees to agree to Facebook's terms is the ultimate admission of monopoly power," Cicilline said.
Cicilline is an outspoken critic of big tech companies. He is pushing for increasingly stricter anti-trust laws on Facebook, Google, Amazon, and Apple.
Cicilline was not alone in his condemnation.
A spokesperson for the UK government told The Epoch Times on Friday they encouraged Facebook and the Australian government to find a solution, while also decrying that the ban prevented access to health information during the pandemic.
"It is vital people can access accurate news and information from a range of sources, particularly during a global pandemic," the spokesperson said.
The head of the British parliamentary committee overseeing the media industry also criticised Facebook stating that the tech giant was "bullying" Australia.
"I think it's staggeringly irresponsible at a time when we are facing a plethora of fake news and disinformation in relation to the COVID vaccine," he
told
the BBC. "This is not just about Australia. This is Facebook putting a marker down, saying to the world that 'if you do wish to limit our powers … we can remove what is for many people a utility.'"
Reuters
reported
that Minister of Canadian Heritage Steven Guilbeault, who is currently in the process of drafting similar legislation to that underway in Australia, condemned Facebook's action and said it would not deter Ottawa.
"Canada is at the forefront of this battle ... we are really among the first group of countries around the world that are doing this," Guilbeault said. "I suspect that soon we will have 5, 10, 15 countries adopting similar rules, ... is Facebook going to cut ties with Germany, with France?"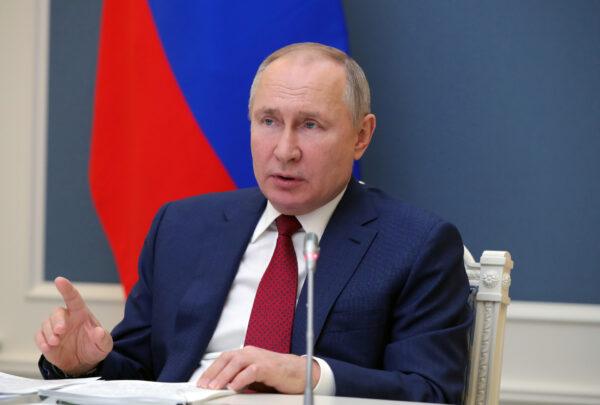 Russian President Vladimir Putin recently warned about the negative role of tech companies that run top social networks.
Speaking via a
virtual link
at the World Economic Forum in Davos on Jan. 27, Putin said that big tech was abusing their position and noted that the tech giants' recent activities during the U.S. elections meant that people were starting to question their monopoly over the social media sphere.
"Society is wondering whether such monopolism meets public interests," Putin said. "Where is the border between successful global business, in-demand services and big data consolidation and the attempts to manage society at one's own discretion and in a tough manner, replace legal democratic institutions and essentially usurp or restrict the natural right of people to decide for themselves how to live, what to choose and what position to express freely."
Global publishers also reacted to the move with the Guardian newspaper's parent company stating it was "deeply concerned" over the situation. While the head of German's BDZV news publishers association said it was "high time that governments all over the world limit the market power of the gatekeeper platforms."
Meanwhile in Australia
The comments from UK and U.S. politicians and global publishers come as Australian Prime Minister Scott Morrison warned that big tech doesn't run the world.
In a 
media statement
released on Facebook, Morrison said that Facebook's actions were "arrogant."
"These actions will only confirm the concerns that an increasing number of countries are expressing about the behaviour of BigTech companies who think they are bigger than governments and that the rules should not apply to them. They may be changing the world, but that doesn't mean they run it," Morrison said.
He also reiterated that the Australian Parliament would not be intimidated by Facebook's move as it readies itself to vote on the News Media Bargaining Code.
"We weren't intimidated when Amazon threatened to leave the country and when Australia drew other nations together to combat the publishing of terrorist content on social media platforms. I encourage Facebook to constructively work with the Australian government," he said.
Australian Treasurer Josh Frydenberg also said on Friday that Australia's resolve to push through the New Media Code was firm.
"There's something much bigger here at stake than just one or two commercial deals. This is about Australia's sovereignty," Frydenberg
told
 ABC News Breakfast.
"We're in a world where there has been a revolution in the digital economy. We're very conscious of that. That's why we commissioned the ACCC to conduct this ground-breaking report. If this was so easy other countries would have done it before, so we're trying to succeed where they have failed," he said.
The state premier of Western Australian, Mark McGowan told reporters that Facebook, as an American company in the "world's greatest democracy," was behaving in an "anti-democratic" way.
McGowan said Facebook's behaviour was "intimidatory, threatening and wrong," and called on the U.S. government to help its "greatest ally" deal with Facebook.
"They should not condone a company behaving like a North Korean dictator," McGowan said.
The Biden administration did not immediately respond to a request for comment.