Ukrainian authorities said Friday that about 300 people died when a Russian aircraft bombarded a theater in the besieged city of Mariupol nine days ago, where hundreds of civilians were said to be seeking shelter from the hostilities.
The Mariupol City Council cited eyewitnesses in providing the casualty count 
in a statement
on its Telegram channel, which described the March 16 bombing of Mariupol's Drama Theater as an act of "inhuman cruelty."
For days, the authorities in Mariupol were unable to provide a casualty count for the alleged Russian attack.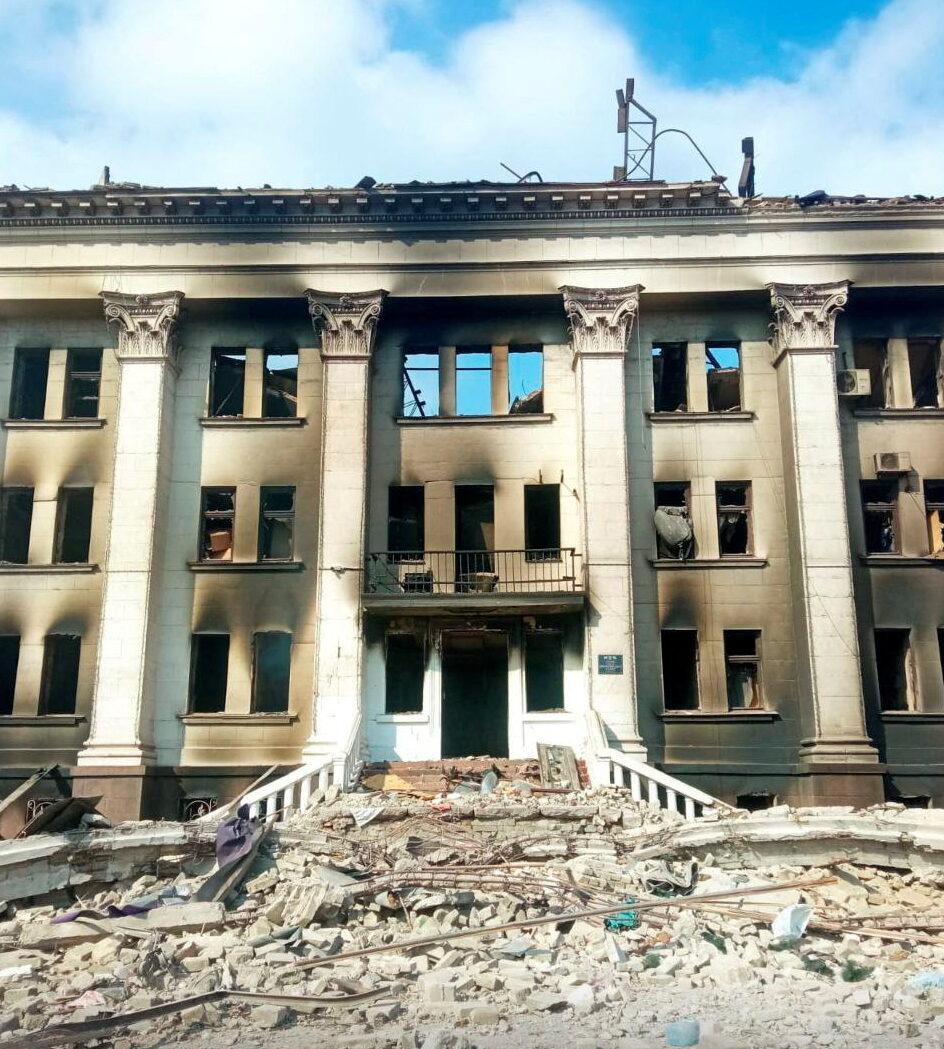 Sergei Orlov, the deputy mayor of Mariupol, told 
the BBC
 a day after the incident that between 1,000 and 1,200 people had sought refuge in the building, while local Member of Parliament Dmytro Gurin told the outlet that "most" of them had survived.
Russia has denied bombing the Drama Theater. The Kremlin's ambassador to the United Nations, Vasily Nebenzya,
told Sky News
that his country played no part in the incident and suggested it had been a false flag, claiming there was "an information war taking place on a larger scale than the battlefield."
The Epoch Times has been unable to verify the circumstances of the incident.
The alleged bombing was roundly criticized by Ukrainian officials, with the country's foreign minister Dmytro Kuleba and the Mariupol City Council both accusing Russia of a "war crime" following the strike.
Ukraine's President Volodymyr Zelenskyy also criticized Moscow in the wake of the incident, saying in a video address that, "our hearts are broken by what Russia is doing to our people."
Satellite pictures taken on March 14 and released by the U.S. company Maxar showed the Russian word for "children" had been marked on the ground in large letters beside the theater, presumably to warn Russian jets that there were children inside.
In its Friday statement, the Mariupol City Council said that "the occupiers knew what they were hitting."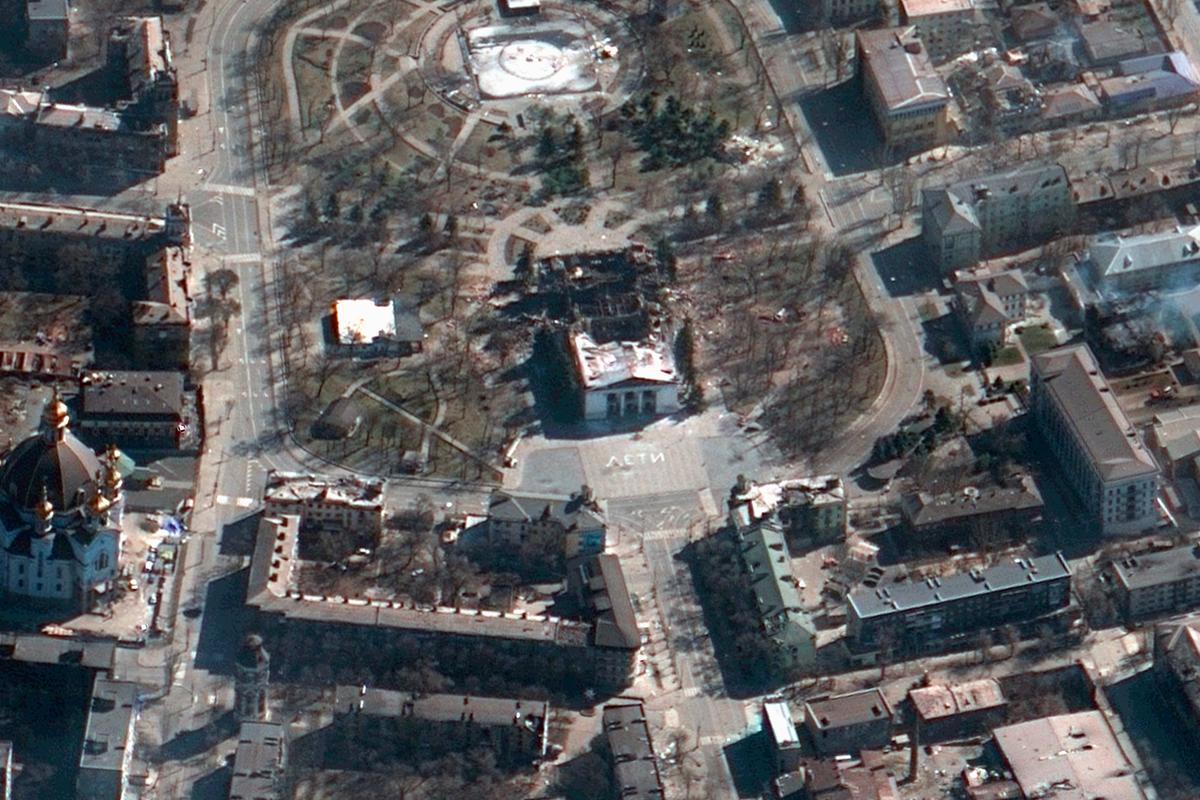 The encircled city of Mariupol, a strategic port on the Azov Sea, has seen some of the worst fighting of the war. City officials and aid groups have said Russian bombardment has cut off Mariupol's electricity, water, and food supplies, plunging its residents into a desperate struggle for survival.
The scale of devastation in Mariupol has made information about casualties difficult to obtain.
Capturing Mariupol is a key objective for the Russian side as it would help Russia establish a land bridge to Crimea, which it seized in 2014.