Jessica Allen and Eliza Moore, both 27, who both live near the border between Derbyshire and Leicestershire, went for a walk on Jan. 6 at a beauty spot in their neighbouring county. Each woman was issued with a £200 ($270) fixed penalty notice (FPN) after police said they broke the government's rule on staying local.
Chief Constable Rachel Swann from Derbyshire Constabulary said that a review into the two FPNs had been completed, and that the FPNs had been withdrawn.
"We have notified the women directly, apologising for any concern caused," Swann said, while defending the officers' intentions.
"I support the fact that the officers were trying to encourage people to stay local to prevent the spread of the virus. This is a responsibility for all of us," she said.
"All of our FPNs issued in conjunction with the COVID guidance are subject to review. Having received clarification of the guidance issued by the National Police Chiefs' Council (NPCC) on Friday, these FPNs as well as a small number of others issued, were reviewed in line with that latest advice, and so it is right that we have taken this action," she added.
The police force had been "working hard to understand the ever-changing guidance and legislation," Swann said.
"It is important to note that the force has received complaints from residents living in some scenic parts of Derbyshire asking that we carry out activity to stop others travelling to the area because it becomes more crowded for local people."
Allen, one of the women, said she and her friend "have both welcomed the move and the apology and are pleased that we can now draw a line under this."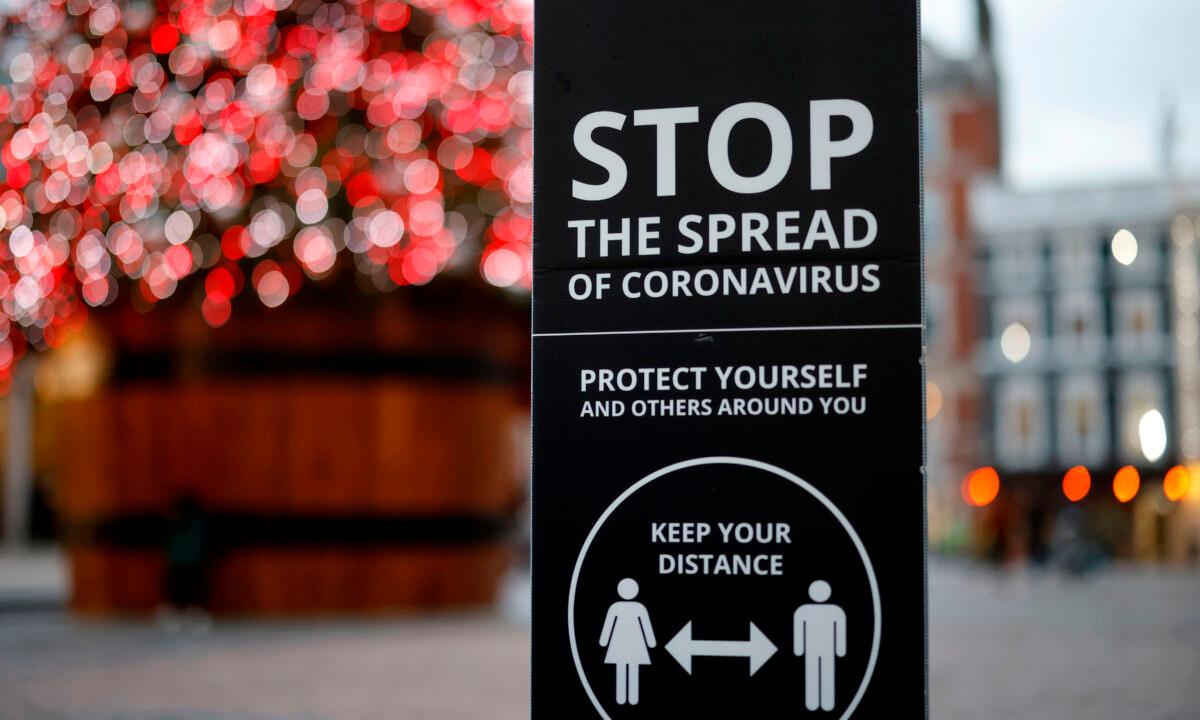 The pair of friends were greeted by a police van, a squad car, and seven officers at the entrance of the Foremark Reservoir when they arrived in separate cars on Jan. 6.
"We drove into the car park and there was a lot of police there—I actually thought something had happened or someone had been murdered," Allen told
LeicestershireLive
.
"I explained that we were friends and we were going on a socially-distanced walk, but they said we shouldn't be there because we're not locals," she said.
Allen, carrying a cup of peppermint tea from a Starbucks she got on the way, and Moore, also carrying a Starbucks drink, were told that picnics were not allowed.
"I said that we were really sorry and we really thought we were doing the right thing. The next thing I know, we're being given a £200 fine," Allen said.
She said they chose to cross the county border to walk at the beauty spot in Derbyshire because it's closer to their homes and quieter than Leicester city centre.
England has been under the third national lockdown since Jan. 6. People have been told to 
stay at home
 except "except where necessary."
According to government guidance, two people from different households can 
exercise
 outdoors together while two metres apart. But exercises are limited to once a day, and people are told that they should not travel outside their local area, a rule many have found vague and confusing.
Hours before the withdrawal of Allen and Moore's FPNs, media reported that Prime Minister Boris Johnson on Sunday had been spotted cycling with his security in Stratford, east London, seven miles from No. 10 Downing Street.
When asked to clarify the rules during a 
televised briefing
 on Monday evening, Health Secretary
Matt Hancock said
people can take a walk for seven miles from their home but shouldn't push the boundaries around the exercise rule.
"If you went for a long walk and ended up seven miles away from home, that is OK. But you should stay local, you should not go from one side of the country to another, potentially taking the virus with you, because remember, one in three people who have the virus don't know they have it because they have no symptoms, and yet still pass it on," Hancock said.
"This is one of those rules where if too many people keep breaking this rule, then we are going to have to look at it, but I don't want to do that," Hancock said, since walking with a friend is the only social contact some people can get.
"And it's very important that people don't, as I say, flex and try to push the boundaries of it," he added.