UK Labour Party leader Sir Keir Starmer has been cleared of breaking COVID-19 lockdown rules after he was filmed drinking a beer in an office.
Starmer was pictured having a drink in the office of Mary Foy, Labour MP for the City of Durham, on April 30, 2021, when indoor socialising was banned in England under
CCP (Chinese Communist Party) virus
rules.
But he denied he broke the rules, saying that he was working in an election campaign in the run-up to May's local elections and the Hartlepool parliamentary by-election.
Durham police said on Monday that they did not believe any offence was committed.
A spokesman for the force said: "Durham Constabulary has reviewed video footage recorded in Durham on April 30, 2021.
"We do not believe an offence has been established in relation to the legislation and guidance in place at that time and will therefore take no further action in relation to this matter."
When the video first emerged in January, Starmer explained that he was busy campaigning just days before the May elections.
"I was with my team going across the country from place to place. We're in the office, working in the office, and we stopped for a takeaway, and then we carried on working and that is the long and the short of it," he told LBC radio on Jan. 17.
He said no restaurants or pubs were open and the hotel he and his colleagues were staying in did not serve food, so "if you didn't get a takeaway then our team wasn't eating that evening."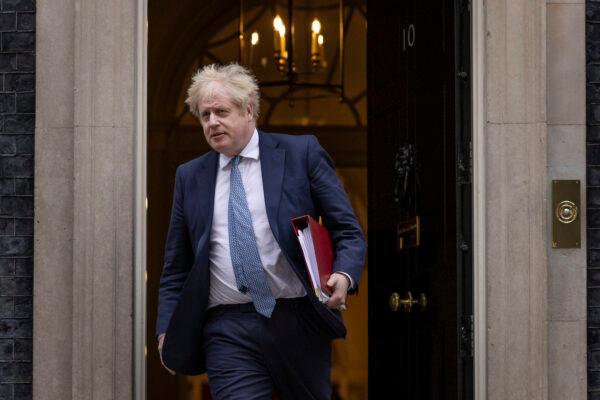 The Labour leader has been calling on Prime Minister Boris Johnson to resign following a series of damaging allegations of parties and other gatherings held in his official residence at Number 10 Downing Street and other government departments in Whitehall at the height of the COVID-19 pandemic, in violation of lockdown rules written by the government itself.
Some Conservative politicians have cited the pictures of Starmer drinking beer as evidence of Labour's hypocrisy and called on the Labour leader to apologise.
But Starmer insisted he "did nothing wrong."
"We didn't break any rules, we were working in the office and we stopped for a takeaway," he told LBC.
PA Media contributed to this report.