Tim Hortons is teaming up with TerraCycle's zero-waste platform, called Loop, in a pilot program where customers can pay a deposit for reusable cups and containers that can then be returned for a refund, the idea being to reduce single-use waste.
Starting in 2021, Tim Hortons customers may have to pay a deposit for their cup and food containers which will be refunded when the items are returned at participating restaurants.
The cups and other containers would then be cleaned and sanitized by Loop so they can be re-used.
"To really make an impact, we know we need to do something completely different. And as Canada's quick-service restaurant leader, we also know it's our responsibility to be bold in that change. That's why we're really excited to be announcing this industry-leading initiative. A first of its kind in Canada that focuses on reusables," Hope Bagozzi, chief marketing officer of Tim Hortons, said in a press release.
The move to reusable cups and containers comes after Environment Minister Jonathan Wilkinson earlier this month unveiled a list of single-use items that will banned by the end of 2021, including grocery bags, straws, stir sticks, plastic cutlery, and food takeout containers, as a part of an effort to achieve zero plastic waste by 2030.
"This proposed ban will help drive innovation across the country as new and easier to recycle items take their place in our economy," Wilkinson said in a release.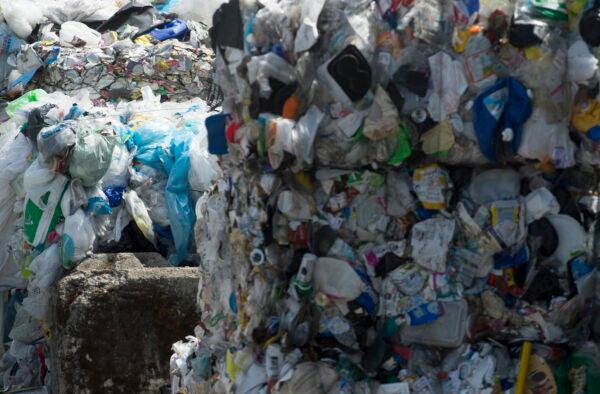 Single-use plastics make up most of the plastic litter found in Canada's freshwater environments. "Every year, Canadians throw away 3 million tonnes of plastic waste, only 9% of which is recycled, meaning the vast majority of plastics end up in landfills," the release says.
Single-use plastics have three key characteristics that make them a target of the ban. "They are harmful in the environment, they are difficult or costly to recycle and there are readily available alternatives," Wilkinson said.
TerraCycle's Loop program with Tim Hortons is expected to be up and running at select Toronto locations in the new year and to then add more drop-off locations at Tim Hortons restaurants and elsewhere. TerraCycle focuses on developing circular solutions for otherwise linear systems to combat single-use waste to divert material from landfills and incinerators.
To mark Waste Reduction Week (Oct. 19-25), Tim Hortons announced the end of double-cupping which is projected to eliminate 200 million single-use cups over the next year.
The company also said it is ending the use of recycled paper napkins and cutting its use of plastics by using paper-based wrappers.
Tim Hortons had planned to give away two million reusable cups to kick start the movement but the plan was paused due to COVID-19.
"During COVID, we have seen that consumers have relied more on single-use cups and containers due to health restrictions. This initiative by Tim Hortons signals that getting back to adopting reusable containers will be important when those restrictions are lifted," said TerraCycle and Loop CEO Tom Szaky.