TORONTO—Thousands gathered on the grounds of the Ontario legislature in Toronto on Feb. 5 to oppose COVID-19 lockdowns and mandates, as police barricaded vehicle access to the area.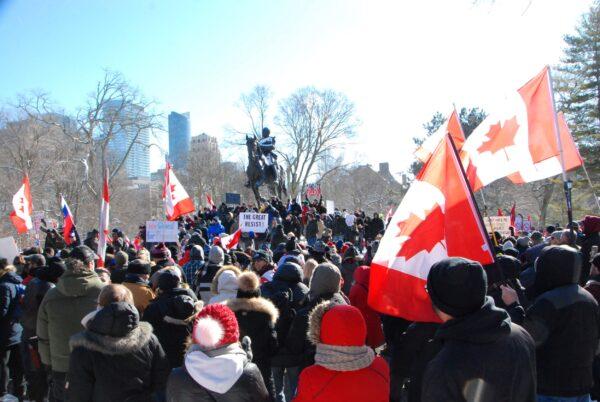 The protest was one of several across the country as part of a large movement against COVID-19 restrictions, initially started by the Truckers for Freedom convoy protest, which has been ongoing in Ottawa since Jan. 29.
Police had blocked vehicle access to Queen's Park to prevent vehicle convoys from accessing the site. Trucks and other vehicles parked away from the grounds, honking continuously in what has become a signature mark of the convoy protests across the country. A convoy of farm vehicles also joined the protest in Toronto.
Demonstrators walked to the legislature grounds, where a rally was held that included speeches.
Peter Karandysovsky, who was born in Czechoslovakia (since split into the two nations of Czech Republic and Slovakia), said he came to Canada for freedom from communism, as his home country used to be under communist rule.
"We support the truckers ... and they stepped in at the right time. We needed that," Karandysovsky told The Epoch Times.
Karandysovsky said COVID-19 mandates are "authorities' dictation," and that's why he opposes them.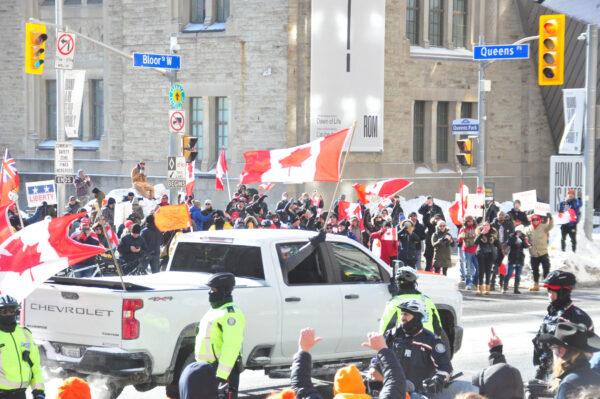 "I have been under dictatorships in the communist regime, and I know it's not good," he said.
Mississauga, Ont., resident Rafael Maro said he wants to see people have freedom of choice on whether to get a COVID-19 vaccination or not, and wants an end to lockdowns.
"It's been two years now, enough is enough," he said in an interview. "I got three kids, I'm here for my kids. The schools have been online, that stuff doesn't work. They need to get their lives back, that's why we're here."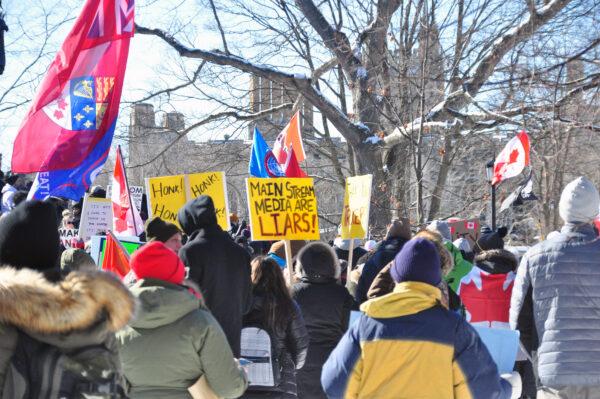 Maro said on top of COVID-19 vaccination mandates, there's now talk of a requirement for booster shots, but he said the shots don't stop transmission of the virus.
"There is no end in sight if we don't stand up."
Similar protests as those in Toronto and Ottawa were held in other areas across Canada, including at the Quebec legislature in Quebec City and in Alberta.