MELBOURNE, Australia—A royal commission into Chinese Communist Party (CCP) influence is needed if Australia is to protect its sovereignty, Senator Cory Bernardi and Victorian Senator candidate Kevin Bailey told The Epoch Times at an Australian Conservatives Conference on March 30.
Senator Cory Bernardi, leader of the Australian Conservatives party, iterated concerns regarding the CCP's influence in Australia's domestic affairs.
"We do know that Chinese Communist Party agents are trying to work within our electorate system, work within our political system, our education system, and within our business system to have influence on Australia's domestic affairs.
"Now we need to get to the bottom of it, quite frankly," he said.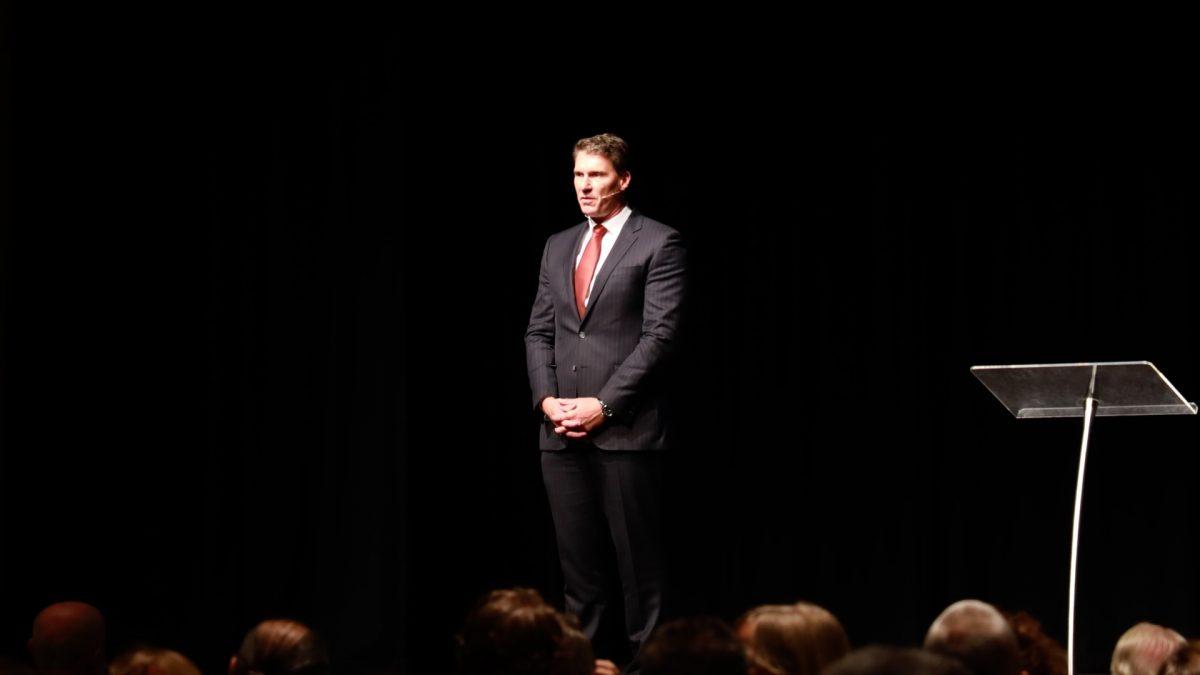 Australia's new
foreign interference laws
, which took effect this year, have placed restrictions and enforced transparency for people and organisations that have links to a foreign state. These range from a
public register
for people and organisations acting on behalf of a foreign agent, to the banning of
foreign political donations
.
However, obvious organisations of concern, such as the Confucius Institutes that are run under the
CCP's Ministry of Education
 as a Chinese culture and language program, have yet to register as required by the new legislation.
"Their position sets up a potential showdown with the government, which could seek to use newfound powers to probe the centres and forcibly register them," 
The Sydney Morning Herald
 reported.
Another point of concern for Australians is the CCP's controversial
Belt and Road Initiative (BRI)
, which was
secretly signed
by Victoria's left-leaning Labor premier Daniel Andrews on Oct. 25, 2018, and has been criticised for creating massive debts in developing countries through its projects. This is then used as leverage by the CCP for advancing its interests through
debt-trap diplomacy
.
Kevin Bailey said: "[The BRI] seems to have the tentacles of the Communist Party of China reaching out into a whole range of other countries, and debt, and providing credit and facilities.
Bailey added that Australia, much like other countries, is headed towards acquiring massive debts with China. He said that if Australia loses hold of its security, then by default, it "would lose a part of its sovereignty."
"One of the things we don't want in this region is for Australia to become a patronage stage of China."
Other concerns regarding foreign control and ownership include Darwin Port (formerly known as the Port of Darwin), with its 99-year-lease to Landbridge, owned by Chinese billionaire Ye Cheng who is also a member of the National Chinese People's Consultative Committee that seeks to advance the CCP's
BRI
policy.
Merridin airport
in Western Australia (WA) is also a point of concern as it has a 100-year lease with state-owned China Southern Airlines after China paid $1 in 1993 to the WA government to secure the lease. According to
The Australian
, anyone seeking to land at the airport must seek permission with the airport's flight school that has since seen more than 2,000 pilots graduate to fly for China Southern Airlines.
"... there are literally thousands and thousands of Australians who are concerned about these very real issues," Bailey said.
"[Australians] need to be awakened to the real and present danger of the destruction of our sovereignty, if we allow this to continue on.
"We just don't know how deep these tentacles go. The only way to get to the bottom of this is to have a Royal Commission."
Watch Next:
Australian Vietnamese Community Has Warning About Communist China
"Yesterday is Tibet, today is Vietnam, and
tomorrow is Australia
," they say.