Australians can expect their electricity bill to rise by another 56 percent over the next two years—according to budget estimates—with the Labor government banking on a wider rollout of renewable energy sources to help bring down prices.
The soaring energy costs comes despite pledges from Prime Minister Anthony Albanese prior to winning the May election that Labor's Powering Australia plan will save households $275 per year (US$175.70).
Following the release of the budget, federal Treasurer Jim Chalmers stood firm on the federal government's embrace of net-zero as the pathway to more affordable energy.
"Renewable energy is not just cleaner energy; it's cheaper energy," he told reporters on Oct. 25. "That's understood right around the world. It's also more reliable in the medium term and the long term when it comes to some of the geopolitical issues that we're dealing with."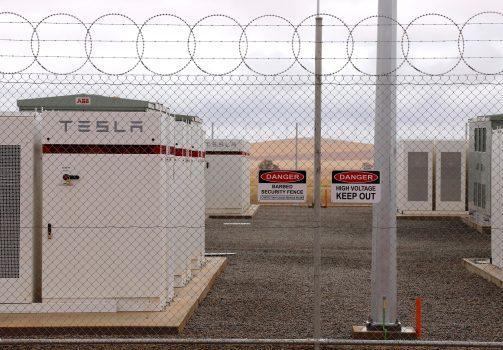 Yet Australia sits on some of the world's largest reserves of coal and uranium which would help service a domestic coal-fired and nuclear power industry free from global supply chains that the solar and wind companies are currently tied to.
In fact, energy lawyer Scott Schlink has said Australia imports many parts for solar panels and wind turbines from countries like South Korea and China, whose zero-COVID policy has had an impact on global supply chains in recent months.
"I'd like to see more Australian industry for manufacturing, but my cynicism comes from the fact that there have been companies trying to increase local content for a decade or two in the turbine manufacturing space, and they haven't necessarily had a lot of success," he previously told
The Epoch Times
.
Treasurer Chalmers also said the modelling that underpins the Labor Party's Powering Australia was put together prior to the Ukraine war, which has had an impact on global energy markets.
"I think any responsible government facing these kinds of price hikes for electricity and for gas needs to consider a broader suite of regulatory interventions than they might have considered in years gone by, and we have more work to do on this," he said.
The latest budget, released on Oct. 25, includes $20 billion to help finance the construction of new electricity transmission links and $1.9 billion to support jobs and emissions cuts in the regions.
It also allocates $800 million towards reducing taxes for electric vehicles, the construction of a national charging network, and support for solar battery storage to 100,000 homes.
Calls for More Reliable Baseload Power
Shadow Treasurer Angus Taylor has responded to Labor's claims saying the right structural reforms are not in place to push down energy prices.

"You've got to get more gas supply into the domestic gas networks, and you've got to get more dispatchable electricity generation in place," he told Sky News Australia.

"I don't see anything from Labor that's going to achieve any of those things, so the situation will get worse, and Australians will pay the price."

There have also been concerns that the billions required to build new renewable energy sources and transmission infrastructure may not outweigh the actual benefits for households and businesses.

"How will such a large-scale rebuild of the whole system affect the electricity price, and consequently the cost of living, and Australia's productivity and competitiveness? The answer to that is not clear," wrote Peter Castle, an Australian oil and gas engineer in The Epoch Times.

"Replacing generation capacity with storage capacity is good in theory, but the required storage volumes are staggering, and the choice of technology that may achieve it is unclear."

While experts say climate change advocates—including scientists—may have misrepresented the condition of the environment to support their agenda.

California-based eco-modernist Michael Shellenberger says the environment is, in fact, in the best shape ever, noting there was more coral in the Great Barrier Reef for the past 36 years. At the same time, the area of land burned by forest fires had declined by 25 percent globally since 2003—an area the size of Texas.

"The death rate from natural disasters has crashed; we have four times as many people as we did in the world 100 years ago. The death toll has declined about 90 percent in the United States," he told

CPAC Australia

.
A 'Morrison' Budget
John Humphreys, chief economist at the Australian Taxpayers Alliance, said the budget felt like one that former Prime Minister Scott Morrison would hand down.
"It got some things right and some things wrong. But it certainly could have been worse," he said in a
post on Facebook
.
"What we saw in this budget was a significant improvement to the budget balance—previously projected to be about 80 billion [in deficit]—for the current year, it is now going to be about 37 billion," he said.
Humphreys said the better position of the budget's financial situation was not because of government policy but due to higher commodity prices for Australian mineral exports like coal and iron ore.
"They shouldn't be trying to balance this budget; they should be cutting waste and not spending more," he said, referencing increased spending commitments, including subsidising paid parental leave from 18 to 26 weeks, upping the amount families can claim for the childcare subsidy and $350 million to help fund affordable housing.
Spending Needs to Stop At Some Point: Economists
Economist Robert Carling of the Centre of Independent Studies said Labor's release of the "mini-budget" was designed to reset expectations.

"Thus the government has eschewed a 'big bang' approach to the fiscal problem and opted for a gradual reset of the public's expectations in the direction of future spending cuts and tax hikes," he told The Epoch Times in an email, noting that any move to deal with the budget deficit will be "left for future budgets."

Carling said Labor's strategy was to shoehorn some of its election promises into the previous Coalition government's 2022-23 budget and to reframe the message around the country's performance based on newer metrics around lower productivity, higher interest rates, and the size of spending programs like the National Disability Insurance Scheme (NDIS) which is estimated to hit A$50 billion (US$31.94 billion) a year by 2025-26.

Meanwhile, Gene Tunny, director at Adept Economics, said the biggest job the Labor government had to do was get the "budget under control."

"They're still running a deficit and injecting more money into the circular flow of income than they've taken out. That's adding to inflationary pressures," he told The Epoch Times. Inflation has hit 7.3 percent, according to a September quarter update from the Australian Bureau of Statistics.

The budget is currently being run on a deficit of around two percent of GDP (around $50 billion per year) and will accumulate around $1 trillion of debt in 2023-24.

Further, interest payments on federal government borrowing is slated to increase markedly over the next five years from $19.9 billion in 2021-22, to $35.3 billion in 2025-26—placing further pressure on Treasury when bonds mature, and the government needs to start paying off the interest.

"You've got to pay the bondholders first. You can't bring in the NDIS, paid parental leave, or childcare subsidy if you've got an increasing interest bill," he said.

"So that's a problem. Long term, we can't have a situation where we are running deficits and accumulating debt while adding to the interest bill. It's just not going to work, and they're going to have to make some hard decisions."