The Victorian government has admitted that public outcry on social media—not public health advice—was the reason they revoked the exemption allowing the Cox Plate celebration.
Victoria's Crisis Council involving eight senior ministers, granted a special exemption on Oct. 20 for the W.S Cox Plate's 100th meeting on Saturday, allowing owners and trainers to gather at the grounds to celebrate the occasion.
The 137-year-old Moonee Valley Racing Club has a capacity of around 40,000 people. But it's COVIDSafe plan submitted to the government for the 100th W.S. Cox Plate meeting was limited to just 1,250 people.
Within a few hours, the Victorian Racing Minister, Martin Pakula was forced to rescind the decision after a widespread social media outcry against the exemption being granted so quickly and easily.
Avid racing fan Pakula took to Twitter to concede, "It was a mistake, given that other restrictions remain in place, and we've heard the community feedback," he said.
Pakula's backflip has been met with mixed responses on social media, with some frustrated it was ever allowed, and others expressing sentiments of respect for admitting his mistake.
Eastern Metropolitan Region MP Matt Bach said he was surprised by the original announcement in a
letter
to state Health Minister Martin Foley, noting that the limitations on religious gatherings were still at no more than five.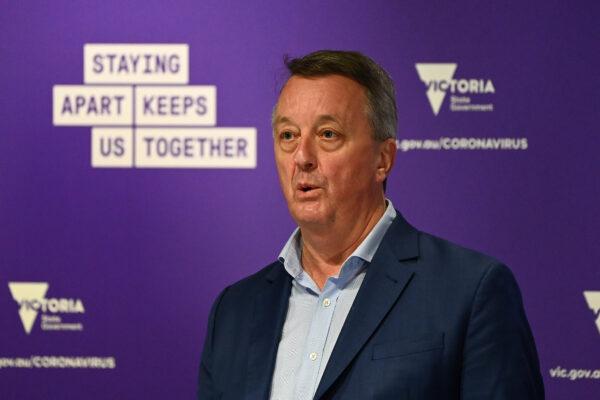 "This struck me as a little odd, given that the retail, hospitality and beauty industries are shut down. And religious services in my electorate, even outdoors are limited to only five people," Bach said.
Another Twitter user, therealhoff74 who appeared to be a neighbour of the racing grounds, expressed gratitude for the decision. "
Thank you. The race track is at my doorstep, and I don't feel comfortable having that many people nearby," they wrote on Twitter.
Speaking at a
press conference
on Oct. 21 to explain how the decision was made and why it was changed so quickly, Pakula admitted he should have taken a step back and see how it would be perceived outside the racing industry.
The Chief Health Officer determines that it was permitted. But that doesn't make it necessarily the right thing to do, Pakula admitted.
Premier Daniel Andrews confirmed earlier in a press conference that the Cox Plate event would not go ahead in the way it was planned. He also offered an apology while hinting that there would be a further easing of restrictions announced on Sunday, Oct. 25.
The Victorian Labor government have been under severe pressure recently to justify some of its tough social distancing measures used to combat the
CCP (Chinese Communist Party) virus
, commonly known as novel coronavirus.
Under the current rules, gatherings are limited to five, masks are to be worn everywhere in public, and travel limits of 25 kilometres exist for those in Melbourne.
Victoria's 14-day CCP virus average is 6.4, with single-digit infections recorded for over a week. An average of five or less was originally set as the trigger point to lower restrictions.