Hundreds of people gathered by Parliament Hill and around downtown Ottawa on March 5 to urge for the upholding of freedoms in Canada.
Demonstrators held flags and signs reading, "Make Canada Free Again," "hugs over masks," and "facts over fears," among many others.
Many other demonstrations were scheduled across Canada on March 5, including a human "Freedom Chain" events to ask for upholding of charter rights.
The event in Ottawa comes as the federal government recently invoked the Emergencies Act to clear Freedom Convoy protesters who had set up camp and parked trucks and other vehicles in downtown Ottawa. The movement began as a protest against COVID-19 mandates and restrictions. To clear the protesters, authorities used riot police wielding batons and pepper spray, with some officers carrying heavy weapons. Police made close to 200 arrests.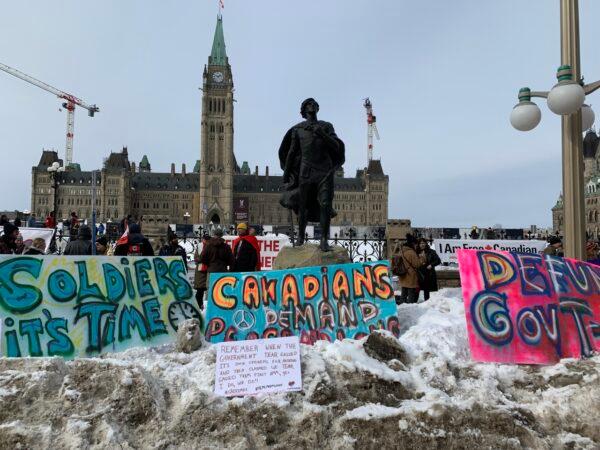 Jonathan Ren contributed to this report.