Some Kiwi politicians have expressed concern that a diplomatic faux pas by the New Zealand (NZ) trade minister suits the political ends of the Chinese Communist Party (CCP) which seeks to pressure Australia by upgrading its trade deal with NZ.
NZ National Party MP Simon O'Connor, who is a member of the Inter-Parliamentary Alliance on China, told 
Stuff.co.nz
 on Friday that Trade Minister Damien O'Connor had shown a "blindness" to the situation when he said that Australia should follow NZ's example and "show respect" to China.
The Inter-Parliamentary Alliance on China is an international cross-party group of legislators working towards reforming how democratic countries approach China.
"It suits the CCP to have a trade deal with New Zealand right now in order to increase pressure on Australia," the National MP said.
He added: "For Damien to so loudly trumpet in the Australian's faces suits the political end of the CCP."
The National MP also said his Australian counterparts in the Inter-Parliamentary Alliance on China believe that the minister was blatantly "running CCP lines."
"Some of it I won't be able to repeat," he said. "They are very upset; they see it as a real slap in the face, poor timing, poor judgement."
Meanwhile, echoing O'Connor's concerns, fellow National MP Gerry Brownlee said the trade minister had overstepped diplomatic boundaries.
Brownlee noted that New Zealand was not in a position to determine if there was a conflict between Australia and China.
"There has not been a time when New Zealand has not raised an issue of difference with China. O'Connor is right that we do that respectfully, but we don't need to tell other people how to do it," Brownlee said. "He should take his own advice and stick to his knitting."
He said: "I can't speak for Australia and the way it runs its diplomatic relationships, but clearly if they were to follow us and show respect, I guess a little more diplomacy from time to time and be cautious with wording; then they too could hopefully be in a similar situation."
The trade minister's office did not immediately respond to a request for comment.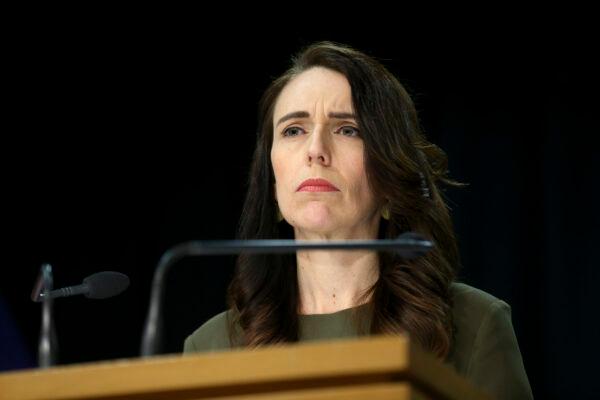 The Ardern government has attempted to smooth over diplomatic relations with her trade minister issuing a statement saying he had spoken to Dan Tehan, his Australian counterpart.
According to O'Connor, he reiterated to Tehan that NZ does not speak for Australia "on this or any other matter,"
The Australian reported.
"The Australia-China relationship will always be a matter for China and Australia," O'Connor said.
Tehan, for his part, reiterated the strong bilateral relationship Australia has with NZ.
Confirming O'Connor's statement on
ABC Weekend Breakfast
on Jan. 31, Tehan thanked O'Connor for the call and noted that both ministers are scheduled to meet in the coming week for a bilateral meeting.
"Our friendship is, obviously, an incredibly strong one, and our trading relationship is an incredibly strong one, so I look forward to working cooperatively with him," Tehan said.
"We all pursue our national interests according to our own interests, and New Zealand does that, Australia does that, and the best thing that we can do is make sure that we understand that each nation pursues its interests according to what's best for that nation and that's what he said in his clarifying tweet."