Nightclub bosses say they are being unfairly singled out with the rollout of COVID-19 passes across sites in England, and that thousands of jobs are at risk across the sector.
The nighttime industry is bracing for a large drop in earnings after Prime Minister Boris Johnson announced new
CCP (Chinese Communist Party) virus
restrictions called
Plan B
on Wednesday evening. The measures include guidelines to work from home and the wearing of face coverings in most public indoor venues.
The new rules will make the National Health Service (NHS) COVID Pass mandatory for entry into nightclubs and venues where large crowds gather. This also includes unseated indoor venues with more than 500 people, unseated outdoor venues with more than 4,000 people, and any venue with more than 10,000 people.
"The NHS COVID Pass can still be obtained with two doses but we will keep this under review as the boosters roll out. And having taken clinical advice since the emergence of Omicron, a negative lateral flow test will also be sufficient," said Johnson.
Nightclub bosses have been vocal that any moves to push and implement additional mitigations would harm an industry that is already bruised from two years of disruptions, increased debt, and forced closures.
Michael Kill, CEO of the trade organisation The Night Time Industries Association told The Epoch Times that the pre-Christmas period was absolutely crucial for the sector.
"We have already seen a drop in trade due to mixed messaging around socializing at Christmas," said Kill.
"Businesses across the devolved governments have seen up to 30 percent drop in trade since the introduction of COVID passports, so it is clear these mitigations would have a catastrophic impact on the sector, with businesses struggling to survive resulting in further job losses," he added.
Making the case for implementing Plan B, the government cited analysis published by the UK Health Security Agency that suggested the Omicron variant will be responsible for at least 50 percent of COVID-19 cases within two to four weeks. The plan's implementation is to ensure that the NHS does not come under unsustainable pressure during this period, it said.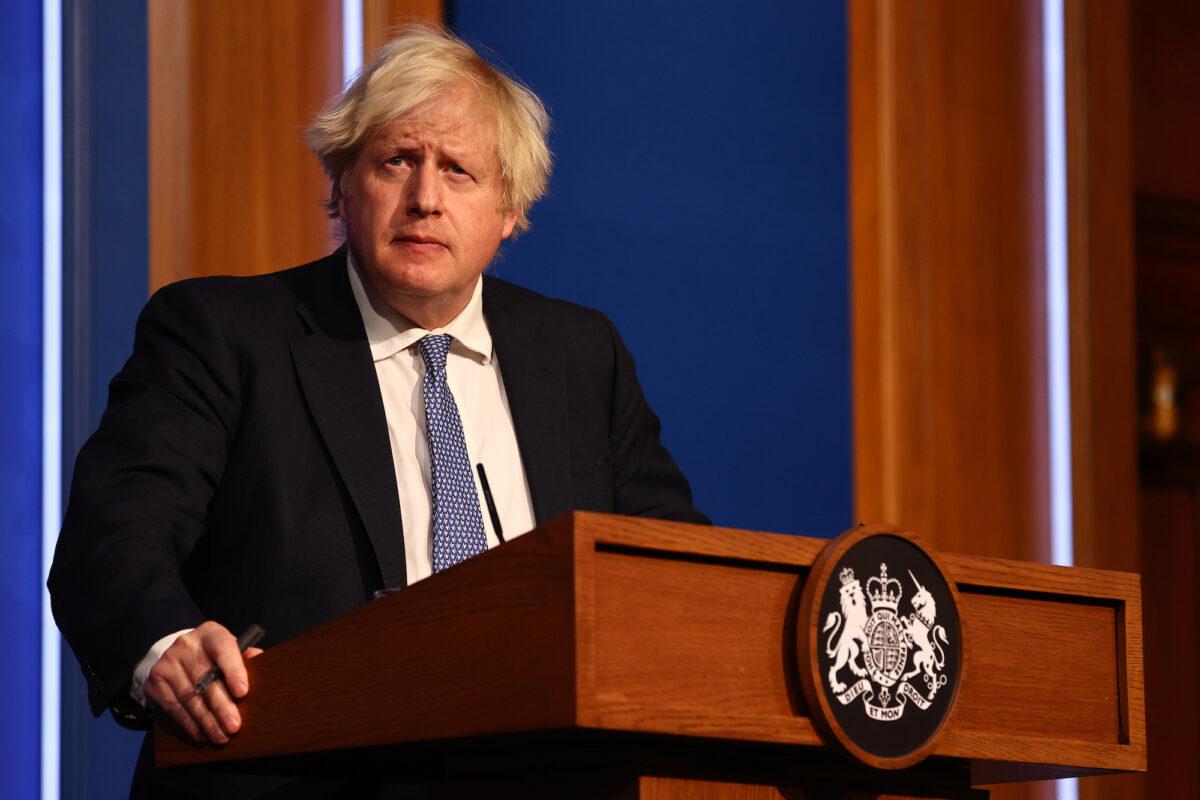 Last December, REKOM UK acquired the UK's largest operator of late-night bars and clubs, Deltic, out of administration. The Nordic-owned company operates 46 sites and has the largest square footage of nightclub capacity in the United Kingdom.
REKOM UK chairman Peter Marks told The Epoch Times that "we are disappointed, but sadly not surprised by the government's decision to make vaccine passports compulsory for nightclubs and other late-night venues."
Marks said that there is no evidence anywhere in the world that nightclubs have caused an increase in cases.
"In fact, since July 19 when we were allowed to reopen in England, there has been an 80 percent reduction in cases in the 20–29 cohort according to recent ONS [Office of National Statistics] statistics," he said.
He said that it was not only unjust to single out the late-night sector, but it will have no impact on transmission rates.
"There is no difference being in a busy shop, shopping centre, restaurant, pub, or bar, which all attract far greater numbers of people week-in week-out compared to the numbers of people that go clubbing."
"The late-night economy, particularly nightclubs, has received only one-third of the support of the nearest other hospitality industry by type, and a tenth of those deemed cultural venues. Many operators have already gone bust and, with these latest measures, many thousands of jobs are at risk across the sector," said Marks.