The Mexican National Guard on Wednesday recovered 121 migrants, including several minors, in the back of an abandoned semi-trailer truck in a northern Mexican town bordering Texas, according to a report.
"National Guards went to the place and had contact with the vehicle, dry box type, parked on the shoulder of the road," the security body said in a statement, EFE news agency
reported
.
"Upon approaching, they realized that the operator was not there and they heard screams coming from inside the vehicle," according to the unit.
A citizen alerted authorities on Wednesday about the semi-trailer and complained that the vehicle was badly parked on the side of the Matehuala-Saltillo highway in the border state of Nuevo León.
The migrants—originating from Honduras, Guatemala, Nicaragua, El Salvador, and Cuba—were given medical attention and water before being transferred to a migration center to carry out further procedures, and where appropriate, assist with their return.
The discovery comes around the same time U.S. officials unveiled indictments this week of a lucrative human smuggling operation that allegedly included moving illegal aliens in suitcases and water tanks from the U.S.-Mexico border.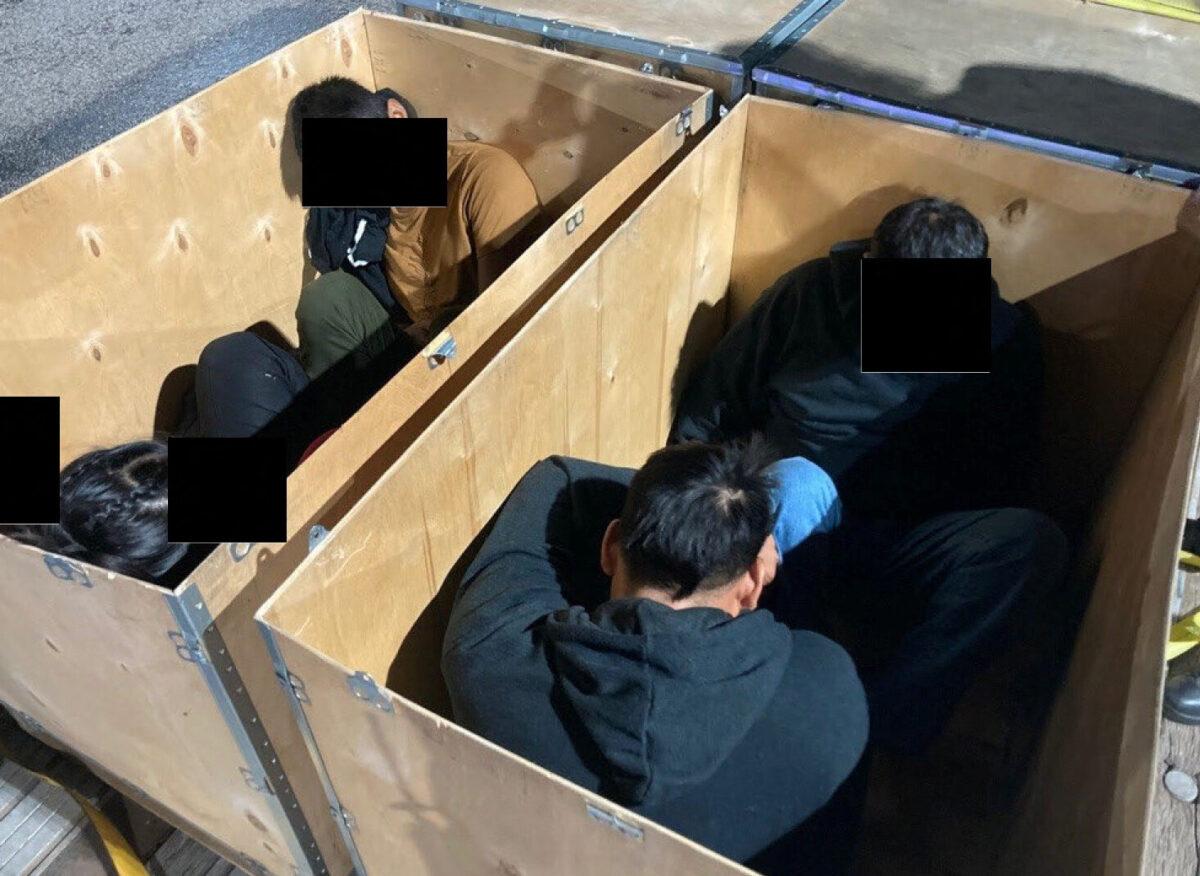 Eight people, including American citizens, were indicted for their roles in smuggling hundreds of people, some hidden in wooden crates on tractor-trailers with little ventilation, according to U.S. officials and related court documents.
U.S. prosecutors identified Erminia Serrano Piedra, a 31-year-old Texas resident known as "Boss Lady," as the leader of the operation, which they said generated at least millions of dollars.
Serrano Piedra deposited more than $1.3 million in two bank accounts between December 2017 and August 2021, but reported only $120,000 to financial institutions, prosecutors alleged in a pretrial motion unsealed on Tuesday.
At a news conference in Washington on Tuesday, U.S. officials with the Department of Justice and the Department of Homeland Security (DHS) said alleged smugglers were indifferent to human life and concerned only with profits.
"They have become increasingly intertwined with the cartels and there is increasing evidence of the abuse, exploitation, and violence they perpetrate on migrants," said John Tien, DHS deputy secretary. "For too long they have acted with seeming impunity."
The latest discovery/interception of tractor-trailers comes just months after one of the deadliest immigrant smuggling attempts in U.S. history, in which 53 illegal immigrants who were being smuggled in the back of a tractor-trailer were
found dead in San Antonio
, Texas, in June.
Reuters contributed to this report.