Despite high-profile lawsuits, increased press coverage, and more opposition from key figures in government, transgender ideology may still hold sway over public institutions and discourse for some time a campaigner for women's rights said. But she said, we will win because "it's common sense."
The Epoch Times spoke to women who have campaigned against transgender ideology.
They credit England's pushback against trans ideology in part to mothers who have been allowed to question it without censorship on the UK's most popular website for parents.
"Trans ideology has infiltrated so many institutions because they have embedded their training so well. It does mean that even when we have the tools of logic and rationality to fall back on, it's still really hard as they have been so successful in taking over," writer for the rights of women and girls, Jo Bartosch told The Epoch Times.
The campaigner has written for Spiked, The Telegraph, The Critic, and more on the issue.
But she added that in the short term the gains they have made could be "fragile" as transgender ideology still holds a great deal of sway and is still subject to the whims of judges, civil servants, and politicians, in England.
However, she said she is still a "firm believer that things will out, so even if we lose the odd battle, ultimately we will win in the end as it's common sense."
Though she added that while "we might win the UK across the next decade," she thinks trans ideology will take "decades to unpack across the world."
"Winning means the return of our language. It will mean not being discriminated against for believing for example that there were two sexes, holding gender-critical beliefs. It will mean that personal choices are respected but that were no sanctions for not going along with an internal sense of their [gender self-]identity," she said.
Closure of Tavistock Transgender Clinic
In the past few months in England, there has been intense public scrutiny of transgender ideology and institutions.

In July, the

transgender clinic for minors Tavistock Centre in London

, which runs England's only NHS gender identity development service (GIDS), was ordered to close by next spring after an official report in February found issues around safety which said it was rushing vulnerable children into treatment.
The interim Cass Review on Tavistock GIDS was carried out by top British paediatrician and past president of the Royal College of Paediatrics and Child Health, Dr. Hilary Cass who expressed deep concerns about the affirmative model, concluding that primary and secondary care staff have had to adopt an "unquestioning affirmative approach."
In response to Tavistock,
English lawyers Pogust Goodhead announced on Aug. 11
that they expect around 1,000 families to join a medical negligence lawsuit, alleging that vulnerable minors have been misdiagnosed, leading them down a path of no return at the specialist gender treatment clinic.
"But even judging from my inbox and the reaction this morning to this, I think this is going to be one of the largest medical negligence scandals of all time," Goodhead said at the time.
"England is definitely pushing back," said Bartosch.
For example, England does not have any laws like Australia and
Canada
where parents and mental health professionals can be prosecuted if the
advice
did anything other than affirm the children's newly-discovered gender dysphoria.
"Part of it is just how one obvious electoral boom it is for the Tories that Labour isn't tackling this," she said.
Labour frontbenchers have
struggled
to answer the question "what is a woman," while transgender ideology is also part of the Conservative political race to become prime minister.
Political
On transgenderism, Sunak has said that "Biology is critically important." The Daily Mail reported that Sunak would reverse "recent trends to erase women via the use of clumsy, gender-neutral language" and said that "he believes we must be able to call a mother a mother and talk about breastfeeding, alongside trans-inclusive language where needed."
"I feel like in Scotland and Wales they've obviously done like in Canada and the U.S., they have distinguished themselves by not being England. And part of that national identity they've gone headlong into the woke stuff. So I think in a way that has led to an entrenching of opposition in both sides,"  said Bartosch.
"Similarly in Ireland and Northern Ireland to an extent. That's why trans ideology is entrenched there. But we seem to be leading the way in lawsuits," added Bartosh.
In devolved Scotland,
new measures
in the reform of the Gender Recognition Reform Bill will mean that the age people can apply to the gender recognition process will be reduced from 18 to 16. Furthermore, the time period applicants need to live in the acquired gender will be reduced from two years to three months, with the requirement for a medical diagnosis and evidence removed.
Wales' Labour-led administration's compulsory Relationships and Sexuality Education (RSE) lessons have entirely
removed the word "sex" from its curriculum
along with the terms "male," "female," "boys," "girls," "straight," or "heterosexual."
Mumsnet
Bartosh added that a major part of English pushback comes from Mumsnet, a popular internet forum, created in 2000 by Justine Roberts for discussion between parents of children and teenagers.
"I think that has been the best tool for challenging this nonsense because who knows about the reality of being a woman better than mums," she said.
Professor of Communication and Media at Robert Gordon University, Aberdeen, Sarah Pedersen researches the way in which women use the media for political means. She expanded on the importance of Mumsnet and how the site has spawned real-life activism on the subject of transgender ideology.
"The only place that did offer discussion and debate was Mumsnet, in particular, the feminist boards and they were established in 2010 and it became one of their key discussion areas," Pedersen told The Epoch Times, adding that pen names are used and therefore they are able to discuss gender critical issues which would get them fired or ostracised in real life.
"They have seen examples of public gender-critical women, whether it's MP Joanna Cherry or whether it's JK Rowling, they have seen the kind of abuse of these people and therefore, women are very, very careful in who they share their gender-critical thoughts with," she said.
She said that the site's owners have allowed this discussion to go on despite losing advertisers and receiving condemnation.
Despite this, the site is important politically. "It has been a place where politicians have been able to access the real floating voters, which are middle-class women," said Pedersen, adding that users will always ask politicians "What is a woman?" on web chats.
Author Milli Hill, who has written about birth, motherhood, and women's rights found herself bullied for speaking out about the transgender language changes she was noticing around childbirth.  Terms like birthing people (used alongside or instead of "women"), and assigned male/female at birth.
"I think a lot of women who are mums are all over the issue as there is nothing that brings to life biological reality than becoming a mum. It's a time where you find the power of your female biology and the amazing piece of kit your body is and you find how amazing it is to be a mum and how unique that is," she said.
Hill acknowledged the pushback but said it's hard to know which way it will swing.
"It's so cult-like the way people get shut down, but that's why Mumsnet is so great. But there are purity spirals where anyone who says anything sane, tolerant, or kind (on biological reality) get treated as if they are the most bigoted horrible thing, it's just weird," she added.
In terms of important legal cases in England, Kiera Bell, who was given puberty blockers as a teenager after only three hours of consultation, was widely reported on, and
referenced in other countries
such as Sweden, Finland, and France that are starting to put the brakes on physical interventions to treat children diagnosed with gender dysphoria.
'Trans Ideology Has Infiltrated So Many Institutions'
Bartosch said that the minute trans ideology is challenged in law, it "falls apart because it is incoherent" but that these wins could be fragile in the short term. Gender-critical
views are a now protected belief.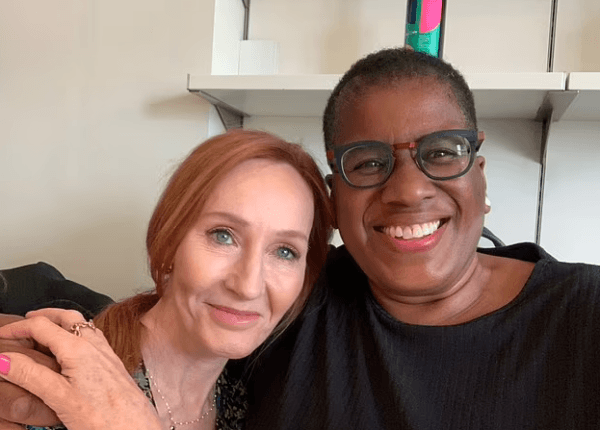 In July, London-based barrister Allison Bailey won a
discrimination
case against her own firm after she was placed under investigation for opposing what has been characterised as LGBT charity Stonewall's "trans extremism."
"England is leading the world on this, which is quite exciting," added Bartosch.