Amid increasing aggression from communist China that threatens the existing global order, India is one democratic nation that's widely seen as an emerging power and a balancing force against the regime. The resilient Indian economy has created hope and, with manufacturers looking for factory floors outside of China, there's a lot of buzz in the global media about the potential for India to replace China.
Experts have told The Epoch Times that the narrative of India replacing the East Asian giant is overplayed and that the reality is more nuanced. India is on its own unique trajectory of growth and should identify its own strengths, they said.
"India offers a very stark and different choice in economy, security, and polity to China," Kaush Arha, senior fellow at the Krach Institute for Tech Diplomacy at Purdue and senior fellow at the Atlantic Council, told The Epoch Times.
Indian Prime Minister Narendra Modi is scheduled to visit the United States in June and address a joint session of Congress. Arha said that Modi and his foreign minister, S. Jaishankar, can credibly make the argument that India has never been more relevant and active than in the past 10 years. "It should stay with that," he said.
The stark contrast between India and China is amply visible in the speeches by their respective top leaders, Modi and Xi Jinping, Arha said.
"Xi's speeches are full of rancor and negativity and resentment," he said. "Modi's speeches are optimistic and devoid of correcting yesterday's wrongs."
By Xi's resentment, Arha meant the ruling Chinese Communist Party's (CCP's) narrative of "national struggle" to avenge the "humiliation" faced by the Chinese empire. Xi used the term "national struggle" multiple times in his speech on July 1, 2021, marking 100 years since the CCP's formation.
Referring to the period after the 1840 Opium War, Xi said during his speech: "The country endured intense humiliation, the people were subjected to great pain, and the Chinese civilization was plunged into darkness. Since that time, national rejuvenation has been the greatest dream of the Chinese people and the Chinese nation."
India too faced two centuries of colonial subjugation. But Arha noted that it doesn't talk to the world the way communist China does. He defined India's attitude as characterized by resilience, in contrast to China's resentment.
Aparna Pande, a research fellow at the Washington-based Hudson Institute, told The Epoch Times in a written message that India is being wooed by almost every country in the world.
"2023 is viewed as the Year of India," Pande said. "Whether India translates that into economic growth is yet to be seen."
Arha said that the world is looking to India vis-à-vis China because India's resilience is more attractive than China's resentment. The CCP's draconian COVID-19 lockdowns sent shockwaves throughout global supply chains and trade.
"India at the moment doesn't qualify as an economic competitor to China on equal footing, but rather as an attractive alternate large economy in a diverse portfolio," he said. "India is competing with other friendly economies to attract business away from China—e.g. Vietnam."
Pande believes that India can replace China. But for that to happen, a lot of work will be needed, she said.
"India knows what it needs to do; economists and policy makers know what to do," Pande said.
"Reforms are needed, and without them, India cannot grow that quickly. India cannot replicate others—it will have to go its own path."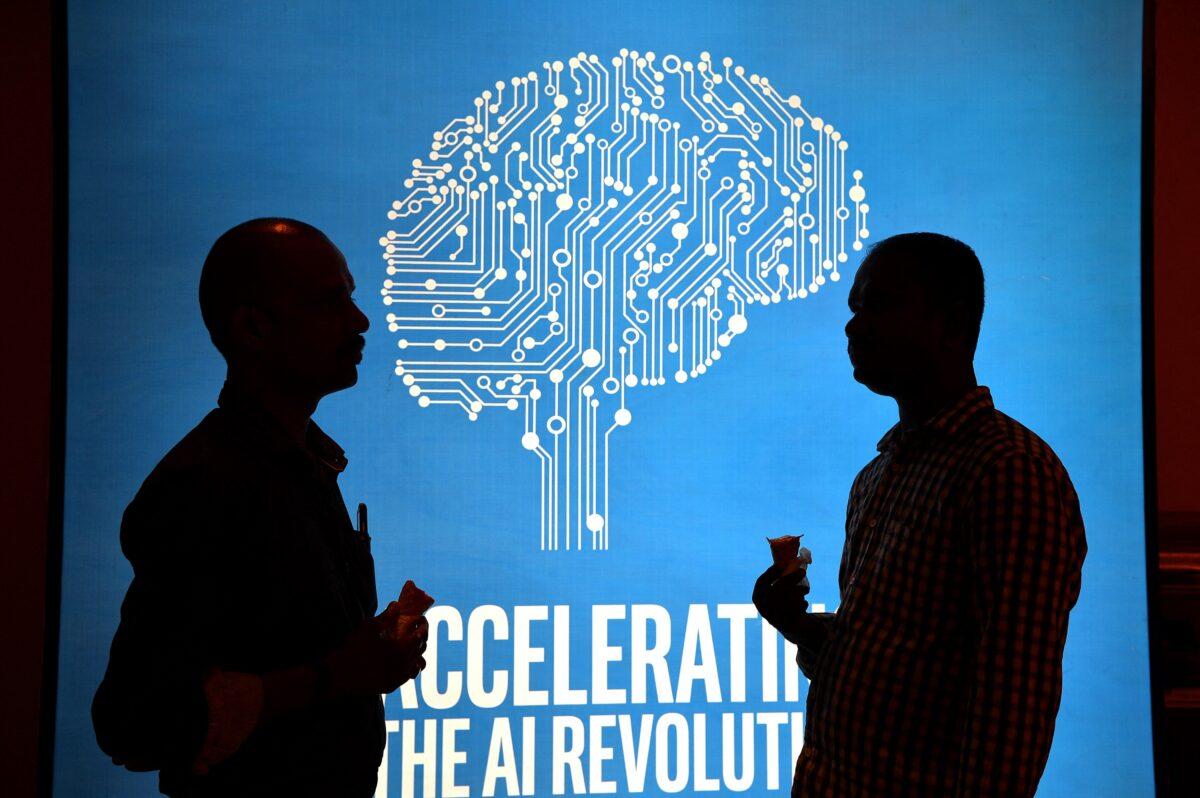 India's Potential Advantages
"India has other rivals like Japan, South Korea, Vietnam, Australia (for critical minerals), and Indonesia."

But India has some advantages over China and its other competitors, he said One advantage is the geopolitical factors that accompany economic trends.

"A driver of India's growth is the concern by leading businesses that they might suffer from over reliance on China," Arha said. And those concerns about China are compounded by factors such as  forced technology transfers and arbitrary lockdowns under the CCP regime.

The world has turned apprehensive toward China because of the approaches to the global economy that the CCP demonstrated during the COVID-19 pandemic, Arha said.

India, on the other hand, has the size and a few inherent advantages when it comes to offering an alternate manufacturing platform, he said.

He said that India has "leading tech industries backed by [a] large tech workforce conversant in English." "And it's a democracy buoyed by a young population that's more in tune and less arbitrary."

However, Pande highlighted the challenges that India is facing while on its way to attracting manufacturing companies.

"India's labor force is not as skilled or educated as that of Southeast Asia, and so the lower end of manufacturing is coming, not the higher end. Apple phones are being assembled, not made," she said. And only 10 percent of India's workforce is trained compared with 60 percent in most countries.

Secondly, according to Pande, India's workforce needs more women, as the percentage of females has declined from 40 percent to 20 percent since the 1990s.

"It has one of the lowest percentages of women in [the] workforce, and many global manufacturing companies want women workers," she said.

Pande said that the majority of the world's textile workers are women.

Arha said that India's education system is "somewhat untethered" to its growing industries, and that there's a need to tailor education, particularly in high school and vocational schools, as a feeder to industry.

Upskilling India's large labor force would involve its rural areas, which despite increasing urbanization, continue to be home to the majority of Indians. This means that India's economic emergence would continue to propel the urbanization of the world's largest rural demography.

According to Arha, this would require an inclusive approach to India's infrastructure development, meaning that along with its indispensable physical infrastructure, India would need development of its social and digital infrastructures.

Pande said that India needs "second generation" microeconomic reforms that will increase the efficiency and competitive power of India's institutions and existing infrastructure.

She said that this means that "India needs to implement reforms to make it easy for companies domestic and foreign to operate and invest and make money." Without them, India can't grow the way it envisions itself to develop.
Digital Global Super Power
Arha believes that the economic emergence of India could be driven by rapid digitalization of its economy and integration into a global digital economy that is not cordoned off by having its information technology behind a firewall, such as in the case of the CCP.

"India can become a regional and global power in data. Economies are going to be data-centric. AI (artificial intelligence) will be more transformative than 5G networks," Arha said. There is an opportunity for India to become the Indo-Pacific hub for trusted data flows, he said.

Arha said that this would be an example of India playing to its own strengths, and also an opportunity to play a very important role in leading the emerging world.

"A data-driven edge computing revolution: That's India's advantage over China and even the rest of the world," he said. "Learning from the Ukraine experience, digitally empowered citizens can have [a] significant impact on national defense and security, as well."

Edge computing is cutting-edge technology that leverages data and analytics at the network's edge, according to Sahar Tahvili, an AI researcher with a doctorate in software engineering and the author of "Artificial Intelligence Methods of Optimization of the Software Testing Process."

"Instead of sending data to a centralized cloud infrastructure for processing, edge computing enables data to be processed and analyzed closer to where it is generated or consumed," she said.

"This approach holds immense potential for revolutionizing knowledge by allowing the efficient processing of larger volumes of data."

Tahvili said that edge computing can drive transformative changes across diverse sectors of the economy.
By harnessing the power of edge computing, organizations can experience enhanced efficiency, agility, and competitiveness because the technology can empower businesses to extract valuable insights from data in real time, leading to more informed decision-making and the ability to adapt quickly to changing circumstances, she said.
"As edge computing continues to advance, its impact will be felt across industries such as manufacturing, transportation, health are, and smart cities," Tahvili said. "The possibilities are vast, from real-time monitoring and analysis of machinery performance to enabling autonomous vehicles and powering intelligent infrastructure."
This technology can potentially transform various sectors of the economy, revolutionizing knowledge and driving impactful innovations to make India the super hub of data and data analytics, she said.