Huawei has cut $100 million of proposed research and development, as well as 1,000 jobs, in response to being banned from developing Australia's 5G network in 2018 over national security concerns.
Jeremy Mitchell, Huawei Australia's chief corporate affairs officer, said the company had cut a swathe of initiatives earmarked for states—New South Wales, Victoria, Queensland, and Western Australia.
Mitchell told the
Australian Financial Review
on Sept. 22 that the company had reduced its high-tech workforce from 1,200 to under 200 and would continue to downsize.
"From a revenue point of view, we have gone from annual revenues of above $750 million–that could easily have gone to $1 billion with 5G–to a situation wherein the next few years revenues will be below $200 million," he added.
Australia was the first nation in the world to ban Huawei and ZTE in 2018 from involvement in its 5G network. The carrier was deemed a "high-risk vendor" under government guidelines for setting up 5G.
Then-Acting Home Affairs Minister Scott Morrison (now-Prime Minister) released a statement (
pdf
) saying the incumbent 4G network allowed separation between "core" and "edge" networks.
This means companies using the network for functions such as connecting handsets, laptops, and tablets, could be distanced from more sensitive core functions including access control and data routing.
5G however blurs the lines between these networks.
Morrison stated that companies likely to be subject to "extrajudicial directions from a foreign government" could not adequately safeguard 5G from interference.
Backlash and Decoupling From Chinese Tech
Chinese tech firms have been under a cloud of scrutiny for years, due in part to the Chinese Communist Party's (CCP) 2017 National Intelligence Law which mandates that China-based companies must share data with the regime. The law, in effect, would open up a loophole or backend for tech firms to siphon information or valuable data back to Beijing.

The decision to ban Huawei received backlash from the CCP resulting in

threats to reporters

based at the Chinese bureau of Australia's public broadcaster, the ABC.

Mitchell says since then, Huawei has closed its $60 million Operations and Business Support Centre in Melbourne; a $30 million National Training and Innovation Centre in Sydney; and shuttered plans for a global R&D centre in Western Australia for 5G mining applications.

It also pulled its sponsorship of Canberra-based rugby league team the Canberra Raiders at the

end of August

citing a "negative business environment."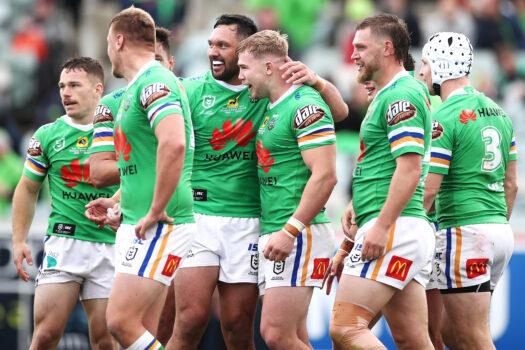 He blamed recent scrutiny of Chinese tech firms in the United States as having a negative flow-on effect in Australia.
U.S. President Donald Trump's administration has recently forced the part-sale of the U.S–arm of TikTok to Oracle and Walmart over similar fears regarding the National Intelligence Law. The move comes as nations with shared values begin partnering on trade and other areas, meanwhile isolating Beijing.
The United States, India, Australia, and Japan are currently
working towards
formal quadrilateral security ties that will form the foundation of an "arc of democracy" surrounding China.
"Trust is now a rising new valuable commodity in economic relationships and supply chains. So, trust is about whether your partner is reliable, and not just from a business partner sense, but also from the jurisdiction they are operating in," Michael Shoebridge of the Australian Strategic Policy Institute
previously told
The Epoch Times.
Huawei's Decisions Are Its Own
Matt Warren, professor of cybersecurity at the Royal Melbourne Institute of Technology says Huawei's decisions to downsize investment in the country are its own, and not the government's.
Huawei was performing well in the country up until 2018, and had thriving retail and wholesale arms.
"In 2018, Huawei Australia's revenue increased 18 percent to $735 million and generated a $29.3 million profit. If Huawei refocused their business model in Australia around commercial activities, they would have continued to make a profit," he told The Epoch Times.
However, Warren qualified this by saying despite the cost-effectiveness of Huawei services, which were often 20 to 30 percent cheaper than competitors, security concerns around 5G were founded and would ultimately prevail.