Belgian Prime Minister Alexander De Croo on Monday warned of harsh economic times throughout Europe and energy bills that are expected to continue rising due to Russia's attack on Ukraine.
"The next five to 10 winters will be difficult," De Croo predicted during a news conference, where he addressed workers of the port handling company ICO Terminals in Zeebrugge.
"A very difficult situation is developing throughout Europe," he continued. "Some sectors are facing serious difficulties with these high energy prices."
Similar to recent trends in the United States, the cost of natural gas products in the European Union (EU) has been on a tear in 2022, and prices for heating oil are expected to hit an all-time high this week, with no immediate signs of slowing, according to
data
published by the Federal Public Service of Belgium.
Weakening economies in Germany and France piled more pressure on EU markets on Tuesday, as decades-high inflation and surging gas prices drag the continent toward recession, pushing the euro to a 20-year low against the U.S. dollar.
A Belgian energy trader told press agency Belga that the average price for one megawatt-hour (MWh) in the country—which is affected by
soaring prices
in France and Germany—reached a new record on Aug. 21, standing at €561.94 per MWh on the wholesale market. The previous record was €541 per MWh on Aug. 17, local network
VRT reported
.
In the neighboring Netherlands, the price of liquefied natural gas (LNG) at the Dutch TTF benchmark hub climbed to an all-time high on Aug. 22, following tight supply and uncertainty over future gas supply security as another planned maintenance on the main Russian pipeline to Europe put markets on edge.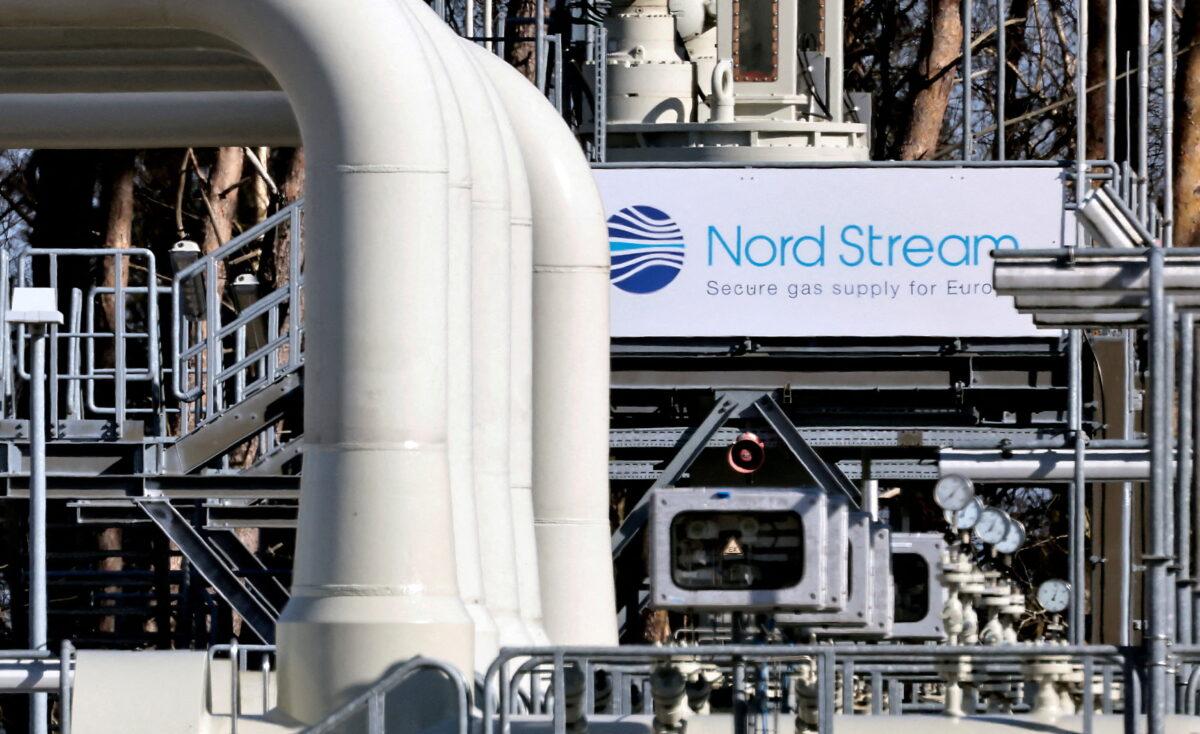 Marc Van den Bosch, general manager of the federation of the Belgian electricity and gas companies (Febeg), did not contradict De Croo's prediction.
"The forward prices for the following years are high," said Van den Bosch. "The fairs also expect prices to remain high, but, of course, you never know." (Forward prices are the prices for deliveries in the future.)
Despite Europe slipping into an economic recession, the Belgian prime minister remained positive, saying he thinks that as a country the situation can be handled.
"We have to support each other in difficult times. With the necessary self-confidence and the necessary decisiveness, we can do that," De Croo said.
Russian natural gas supplies to Europe are down around 75 percent year over year, with export company Gazprom last week announcing unscheduled maintenance on the Nord Stream 1 pipeline, which runs under the Baltic Sea to Germany.
The West accuses Russia of restricting energy supplies to boost prices in retaliation for sanctions imposed after Moscow's attack on Ukraine, which the Kremlin calls a "special military operation." Russia denies this, blaming Western sanctions themselves and various technical problems.
Reuters contributed to this report.