Dutch police investigating the brutal murder of a schoolboy in 1998 say that a prime suspect in the case has been arrested in Spain, officials said.
Jos Brech, 55, was taken into custody on Aug. 26 after the largest DNA trawl in the country, including DNA tests from two of his relatives.
"[Brech] is in custody and will eventually be handed to the Netherlands," Dutch police said in a
statement
issued on Aug. 26.
The arrest comes after authorities released photographs of Brech on Aug. 22, saying that his DNA matched with samples taken from Nicky's clothes.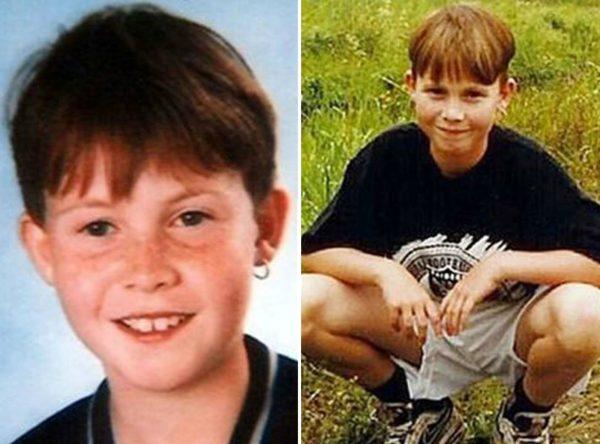 Police in Spain said in an Aug. 27
release
that Brech was an expert in "solitary survival in shelters or even caves," and was wanted for sexual assault and murder.
Since his family reported him missing in April, police believe Brech traveled through Europe looking for work in exchange for food.
Among Brech's possessions, police found a variety of survival items, including fishing instruments, a book about edible wild plants, envelopes of dehydrated food, boots, and mountain clothes.
What Happened in 1998?
Nicky Verstappen, 11, was one of 40 children staying at the Heibloem summer camp, southern Limburg, when he vanished on Aug. 10, 1998. On the following evening, his body was found hidden in a dark spruce forest over a kilometer away from the camp. He was found barefoot—his shoes were still in the tent he slept in—and wearing just his pajama pants.

Nicky's disappearance and death not only traumatized the small community of Heibloem, but gripped the Netherlands.

Over the years, police have made some wrongful arrests, while the public prosecutor opened the grave of a now-deceased summer camp leader in 2011, to no avail.
National media in the Netherlands followed the story closely, but police have only now whittled down their list of suspects.
Dutch media
reports that Brech was a known sex offender and had allegedly sexually molested two 10-year-old boys in 1985.
However, Dutch police say that "it has never been established" that Nicky was sexually abused.
DNA Samples From Thousands of Men
Investigators found that a trace of DNA found on Nicky's clothes was from a man, so they invited over 21,500 men, between the ages of 18 and 75, to voluntarily donate DNA in the region where the crime took place.

They hoped to narrow their search by comparing the donor samples with the DNA trace found on the schoolboy's clothes.
While Brech didn't participate in the call for DNA samples, police said that Brech's DNA matched 100 percent with the traces found on Nicky's clothes.
Tip-off Near Barcelona
Brech had been interviewed a few days after the crime in 1998, but was ruled out as probably being just a passerby.

It was a Dutchman in Spain who tipped off police after he recognized Brech from photographs published in the media.

The 46-year-old man, who wishes to remain anonymous, told the Dutch daily newspaper

De Telegraaf

that he had seen Brech several times before police had identified him as a murder suspect.

He described Brech as a "neat man."

"He was in a tent in the woods, near a house that has been visited by several people for years. It is a kind of commune, where I myself have lived for a long time," said the man, who lives in Castellterçol, about an hour's drive north from Barcelona.

"I have seen and spoken to him in July, and for the last time, at the beginning of this month. He let me know that he likes to live in nature, that's why he was there."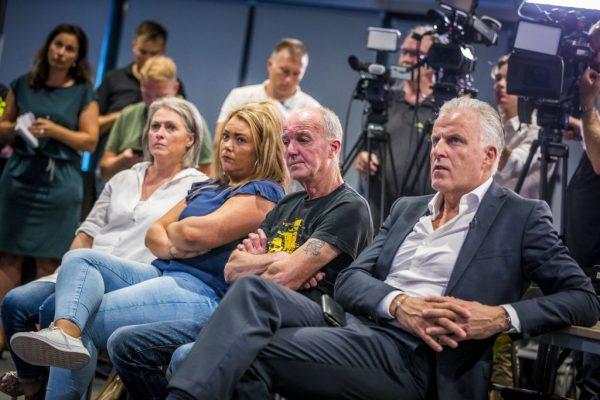 He added, "We had a nice chat with each other, but when the news about him became known, I got a feeling for it. I also showed a friend of mine his picture and asked him: 'Is this not that Hollander we have seen here?' 'Sure', he answered."
News of the suspect's arrest came as a great relief for the family, according to Dutch crime reporter Peter R. de Vries, who is also a spokesman for the family.
"We got him! Jos Brech was arrested in Spain near Barcelona! The family is very relieved. Justice will be done!" De Vries
wrote
on Twitter.