SYDNEY, Australia—The participation of Novak Djokovic, men's tennis World No. 1, in the Australian Open could be decided Sunday afternoon, a panel of three federal judges have said as they adjourned to decide whether to reinstate Djokovic's Australian visa after almost five hours of hearing arguments.
Chief Justice James Allsop said that the court hoped to deliver a result as early as Sunday afternoon but possibly as late as Monday morning. The world's No.1 is slated to play in the first round of the grand slam on Monday.
Djokovic brought the legal challenge after Australia's Immigration Minister Alex Hawke revoked his visa on Friday afternoon on the grounds that his presence in Australia may foster anti-vaccination sentiment and an increase of "civil unrest" that could escalate into super spreader events amid the nation's surge in COVID-19 cases.
Allsop asked the minister to explain the government's position on the "counter-factual," referring to the other risk of unrest if the court was to agree with the government to allow Djokovic's expulsion.
"One could see a situation in which it was plain to anyone with common sense that cancelling the visa would cause overwhelming public discord and risks of transmission through very large public gatherings," Allsop said.
"One could see in the sense the counter-factual overwhelming the mere focus only on … the consequence of presence," the judge told government lawyer Stephen Lloyd, SC, representing Hawke.
The issue had been previously raised by Djokovic's lawyers, who argued that it was actually the government's own actions—rather than anything Djokovic had said or done—that has "galvanised" anti-vaccine sentiment in the community.
"It was irrational … for the minister to only contemplate the prospect of the fostering of anti-vax sentiment that might accrue from Mr. Djokovic playing tennis … and yet not consider the binary alternative, which was the prospect of anti vax sentiment being fostered by ... coercive state action," argued Djokovic's counsel, Nicholas Wood SC.
Wood also argued that the minister's view relied on a BBC report on the backlash following the first decision to cancel Djokovic's visa, which did not mention Djokovic, as the "only evidence" to support the government's claim that Djokovic's presence would lead to harm.
He also disputed claims that Djokovic is an anti-vaxxer, arguing this was based on one statement in March 2020 that had since been qualified.
"There was no evidence before the minister that Djokovic has ever urged any others not to be vaccinated. Indeed, if anything, Mr Djokovic's conduct over time reveals a zealous protection of his own privacy rather than any advocacy," he said.
"The minister is not permitted to cancel a visa based on an evidence-free figment of his imagination."
Meanwhile, Lloyd has rejected accusations that the minister's decision to revoke Djokovic's visa was "irrational or unreasonable," arguing that Djokovic has become an "icon" for anti-vaccination groups in Australia.
"Sure, he left open the possibility that he might change his mind. But nevertheless his publicly stated positions was that he was not in favour of taking vaccines."
Lloyd argued that the minister was entitled to rely on his "common-sense" when deciding whether to cancel a visa, as administrative decision-makers usually inform themselves by "a much broader range of materials."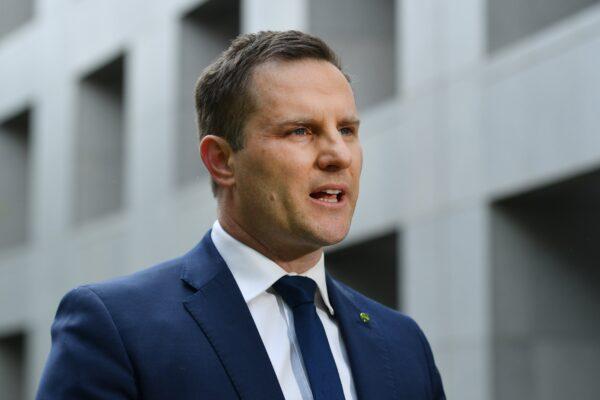 He said of Djokovic, "The concern is that he's a high profile person who is, in many respects a role model, certainly for many people, so that his presence in Australia would present more strongly and more currently to Australians his anti-vaccination views.
"Australia must not be bound to suffer the presence of an alien for fear of what might happen if they were removed," Lloyd pressed.
Chief Justice Allsop, alongside Justice Anthony Besanko and Justice David O'Callaghan, are working to conclude the extraordinary hearing on Sunday afternoon.
If Djokovic loses, he will be deported immediately and face a three-year ban from Australia, which will reduce his chances of defending his grand slam title.
The court's format—a panel of three justices—leaves little room to appeal any final decision.