A security review pledged by Prime Minister Boris Johnson into a Chinese takeover of one of Britain's biggest microchip factories does not appear to have taken place, a UK parliamentary committee has said.
Newport Wafer Fab (NWF), based in Wales, specialises in manufacturing the more advanced compound semiconductors, which is the key technology used in 5G networks and facial recognition software.
In July 2021, Nexperia, a Dutch firm wholly owned by China's Wingtech Technology, said it had obtained 100 percent ownership of NWF. Wingtech, whose shareholders include Chinese state-funded investors, supplies chips to Chinese smartphone makers, including Huawei.
The planned takeover triggered national security concerns by MPs across the political spectrum, and the prime minister ordered national security adviser Sir Stephen Lovegrove to investigate the purchase.
But the Foreign Affairs Committee of the House of Commons said on April 5 that the promised investigation does not appear to have begun.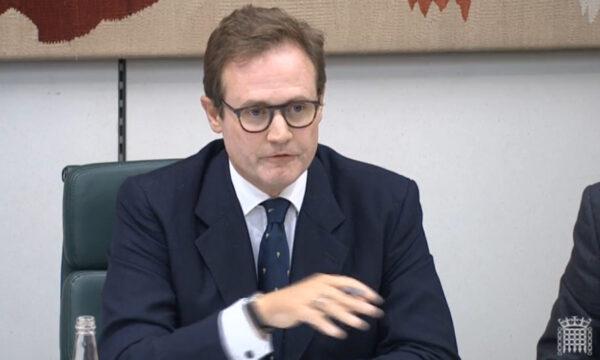 Tom Tugendhat, a Conservative MP who chairs the committee, said, "So few details have been provided to the committee that we are left with the unfortunate conclusion that no review has taken place."
In its latest report, the committee said the sale of NWF to a "company with links to the Chinese Communist Party" had resulted in one of the UK's "prized assets" going to a "strategic competitor," and could potentially compromise national security.
The committee questioned why the UK government had not used powers in the National Security and Investment Act to intervene.
The Act, which came into force in January, affords ministers the right to step in on business matters "where there is a risk to national security."
Tugendhat said: "For over a year, the committee has voiced its concern over the takeover of semiconductor manufacturer Newport Wafer Fab. The National Security and Investment Act has been in place for over three months yet we've seen no evidence of its use.
"Semiconductors are essential to every aspect of modern life and Newport Wafer Fab is one of the country's leading manufacturers. Their takeover by Nexperia left many wondering why we are, seemingly, handing over critical security infrastructure to overseas companies with well-documented links to the Chinese state."
He said the government should make sure the UK's future stability is not "sacrificed for the sake of short-term advancement."
"The government has the tools, it just needs to use them," he added.
A government spokesman said, "The government is considering the case and no decisions have been made."
Alex Wu and PA Media contributed to this report.