A company owned by Chinese police in Beijing collects detailed personal information as part of the Canadian visa-application process, raising security concerns for travelers applying for a visa to Canada and other countries.
Beijing Shuangxiong Foreign Service Company, which operates the Canadian visa-application centre in China's capital, is owned by the Beijing Municipal Public Security Bureau, according to a
Globe and Mail report
. With a number of the centre's staff found to be members of the Chinese Communist Party (CCP), questions are raised about how private information is kept from the regime that is known for surveillance and security threats.
Chinese security services "obviously have a huge interest in mining visa data," Robert Potter, a cybersecurity consultant in Australia who has worked as an adviser to the Canadian government, told The Globe.
He said visa-application centres are of high intelligence value. Government agents have a better chance of infiltrating a foreign state if they can learn from these centres about how to get their visas approved.
The knowledge could also be used to bar Chinese citizens from leaving the country. Potters said some people, such as Uyghur Muslims, a large ethnic minority group that the CCP is bent on controlling, can "get flagged as a terrorist" just for applying for a visa to leave China.
"If you're an Uyghur and you're applying for a visa to Canada on humanitarian grounds, giving that information to the security service is really dangerous."
Guy Saint-Jacques, a former Canadian ambassador to China, said it's best to assume there is no privacy for visa applications made in China.
"You can bet the Chinese government is interested in knowing who is going to study where abroad, who is going as a tourist, and who wants to leave and immigrate," he said.
Close Ties With the CCP
Beijing Shuangxiong
describes itself as among the first agencies approved by the Beijing Municipal Public Security Bureau to provide individuals with entry and exit services.
Its staff is found to have close ties with the ruling CCP.
You Xiangdong, the company's legal representative and general manager, serves as secretary of its CCP branch, according to the Globe. The company also has close ties to Beijing Youth Politics College, a school that has been training new generations of CCP leadership.
Beijing Shuangxiong is a subcontractor for VFS Global, a company that holds a contract with the Canadian government to provide visa-processing services around the globe.
In China, the company relies on subcontractors to run the 11 Canadian visa-application centres, which collect personal and biometric information that is then transferred to Canadian immigration officials for deciding who can be granted visas.
Peter Brun, chief communications officer for VFS Global, told the Globe that VFS operates with locally-owned "facility management companies" to offer visa-application services.
"Individuals or local companies having a stake in the facility management companies you describe have no access to visa-application data. They cannot influence the visa-application process set by the Canadian government," Brun said.
However, The Globe revealed much closer operational and financial ties with Chinese state-backed companies.
Beijing Shuangxiong is wholly owned by Beijing Tongda Asset Management Group, a subsidiary of Beijing Sifu Enterprise Management Office. According to corporate records, Beijing Sifu is an arm of the Beijing Municipal Public Security Bureau, the city's police. A 2017 Beijing City document describes Beijing Sifu as a work unit of the city's police.
The Shanghai Municipal Education Commission owns 30 percent of Canadian visa offices in that city. China Travel Services, a large centrally-owned company, owns the majority share of the centre in Guangzhou. Pei Zhongyi, a member of the Chinese People's Political Consultative Conference, a key apparatus of the CCP regime, holds a 93.55-percent ownership of the subcontracting company in Jinan city.
Brun said all application data is encrypted upon entry and then transferred "securely and directly to servers located in Canada only." He said only Canadian government officials can gain access to this data.
Brun said VFS Global conducts "credit and criminal record checks on all employees before they are hired" and staff's e-mail and telecommunications are monitored "for security risks."
Western countries like Britain, Italy, Belgium, Ireland, and New Zealand also use services provided by Beijing Shuangxiong.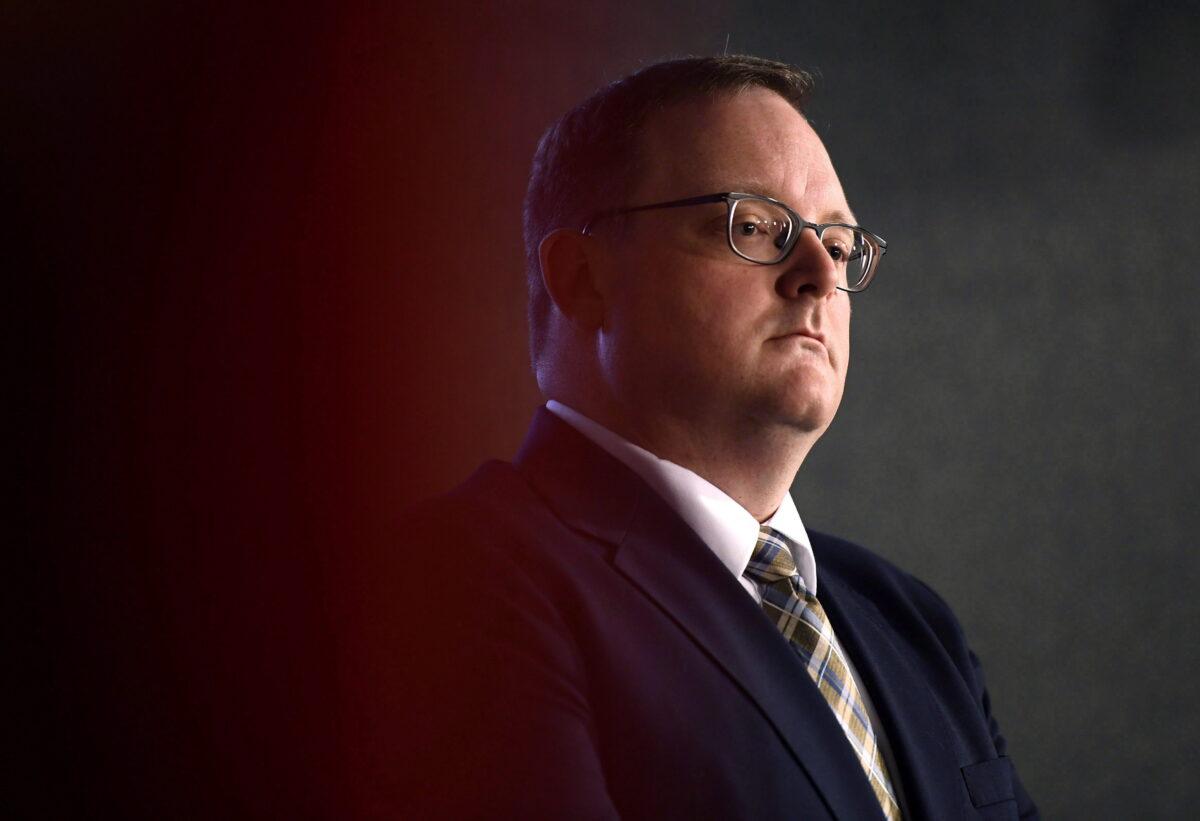 Canadian Immigration Agency Defends Arrangement
Canada's Department of Citizenship and Immigration defends the visa-application arrangements it has made with the companies across China.

"For any foreign company to operate in China, they must be partnered with a local Chinese company, and Canadian contractors are not exempted from this," department spokesman Rémi Larivière told The Globe. "Canadian officials closely monitor the activities of visa-application centres (VACs) around the world to ensure that our stringent privacy standards are met."

Larivière said applications are handled "according to Canada's privacy laws" and the service providers have pledged not to interfere with visa applications. "As set out in the contract, VACs are expressly forbidden from providing any visa-related advice to applicants or from making any type of determination on their application."

Ward Elcock, a former director of the Canadian Security Intelligence Service, said the fact that companies are connected to China's security agencies or that its government plays a part in the Canada visa-application process "represents a lazy abdication of our standards to those of a police state."

In Canada, opposition parties have

urged

the Trudeau government to terminate the contract with VFS Global. NDP MP Jenny Kwan has written to Immigration Minister Marco Mendicino and Public Services Minister Anita Anand to express "serious concerns around the security of information handled by VFS Global."