An Australian virologist who will be investigating the origins of the 
CCP virus
in China with the World Health Organisation (WHO) has said that they may not find evidence they need to uncover it.
"Finding the original animal or 'patient zero' may be very difficult if not impossible," Prof. Dominic Dwyer, a Sydney-based microbiologist from Westmead Hospital 
told the ABC
on Saturday.
Dwyer said politics would be left out his work—referring to the fraught geopolitical tensions between the totalitarian Chinese Communist Party (CCP) and democratic allies. The CCP is not happy that Australia called for an inquiry into the origins of the outbreak.
"As a doctor and a scientist, I think politics complicates getting the answers," Dwyer said. "So I'd rather keep that aside and let other people argue the toss over that."
Dwyer also noted that every suggestion and hypothesis about the origins of the virus is open for investigation.
"I'm confident we will certainly find answers to some of the questions, and my experience is if you sit down with your colleagues anywhere, and you respect each other's skills, you actually do get the answers," Dwyer said.
Dwyer, who also worked on the WHO's investigation into SARS in 2004, will be part of a ten-member team expected to enter two weeks quarantine in China before beginning their investigation.
Dwyer's comments come as a 
report from Daily Mail
alleged that U.S. Deputy National Security Adviser Matthew Pottinger told global political elites that the latest U.S. intelligence indicates that COVID-19 leaked from the Wuhan Institute of Virology.
'There is a growing body of evidence that the lab is likely the most credible source of the virus," Pottinger allegedly said.
The Epoch Times has reached out to the U.S. Deputy National Security Adviser's office to confirm the reports, but no response has been received at the time of publication.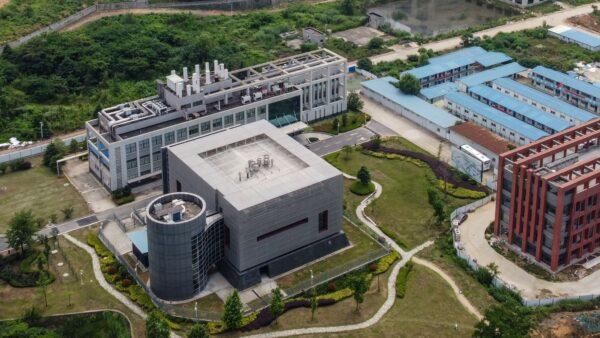 However, other members of Dwyer's team have rejected the hypothesis that the virus was human-made.
Peter Daszak, one of the WHO team and the president of Ecohealth Alliance, has dismissed the possibility that the virus was man-made or leaked from the Chinese lab.
Dwyer has strong ties to the Wuhan Institute of Virology (WIV) where he has spent over a decade studying coronavirus in bats, 
Nature
 reported on Dec. 2, 2020.