The owner of a multimillion-dollar mansion seized by police this summer for running an illegal gambling operation and for illegal possession of weapons was a guest at one of the cash-for-access fundraisers attended by Prime Minister Justin Trudeau in 2016.
Police
have charged
Wei Wei, 52, with a number of crimes, including operation of an illegal casino at his property in Markham, north of Toronto; illegal possession of weapons, and possession of proceeds of crime. York Regional Police made the details of the arrest public last week. The raid on the alleged operation in July was part of a larger crackdown on illegal gaming operations in the Greater Toronto Area, dubbed
Project Endgame
.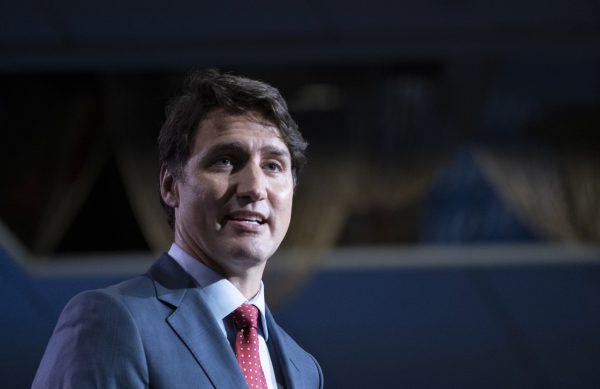 Multiple sources have confirmed to The Epoch Times that Wei Wei was one of the guests at a fundraising event the prime minister attended with wealthy members of the Chinese community in Toronto on May 19, 2016. Wei Wei is seen in a group photo with Trudeau at the event, as part of a series of photos of the fundraiser published by Chinese-language media in 2016.
The fundraiser
drew strong
criticism from the opposition due to the background of some of the guests in attendance. Then-interim Conservative Party leader Rona Ambrose
said
Trudeau's attendance at the event where "Chinese billionaires" paid for access to the prime minister "does not pass the smell test."
One of the guests, Zhang Bin, is a billionaire who acts as an adviser to the Beijing regime. Zhang, a member of China's 12th National Committee of the Chinese People's Political Consultative Conference, along with a partner, donated $1 million to the Pierre Elliott Trudeau Foundation and the University of Montreal Faculty of Law, which Pierre Trudeau graduated from, following the event, according to The
Globe and Mail
.
Another guest whose presence proved controversial for the Liberals was Shenglin Xian. At the time, Xian was awaiting final approval from federal bank regulators to open a bank in Canada. The Liberals have said his application wasn't discussed at the event.
Elections Canada records show that an individual named Wei Wei, a resident of Markham, donated $551 to a regional Liberal Party association on May 16, 2016. Records also show that a Markham resident named Wei Wei donated $1,200 to a Liberal candidate in November 2014, and $205.68 to a regional Liberal Party association in December 2015.
The Liberal government introduced legislation to end cash-for-access fundraising in 2017 following the controversy.
The Prime Minister's Office referred a request for comment to the Liberal Party. A spokesperson for the Liberal Party didn't answer questions as to whether there were any interactions between Wei Wei and Trudeau at the event, but instead said the party is in compliance with all regulations for fundraising.
"No donations can be accepted from corporations, trade unions, or associations; individual contributions are strictly limited; and all contributions over $200 are publicly and proactively disclosed on the Elections Canada website both quarterly and annually," Braeden Caley said in an email.
According to police, Wei Wei's $9 million mansion in Markham was operated as a high-end illegal casino. In the July raid, police arrested 32 people and seized 11 firearms—including an AR-15 rifle—and ammunition, more than $1 million in cash, gaming machines and tables, and more than $1.5 million in alcohol.
The illegal operations included slot machines and a baccarat table with the maximum bet set at $20,000. The menu included an extensive choice of liquor as well as illegal shark fin.
Police raided two other properties in the greater Toronto area in July as part of investigations into illegal gambling operations. In total, around 30 people have been charged with more than 70 criminal offences as a result of the police operation.
"The money moving through these underground casinos leads to huge profits for criminals that fund other ventures such as prostitution and drug trafficking," York Regional Police Chief Jim MacSween said in a statement.
"This illegal high-stakes gambling also leads to gun violence, armed robberies, kidnappings, extortion, and other serious violent offences within our community."