Steve Simon doesn't like the spotlight, as the CEO of the Women's Tennis Association (WTA) prefers to remain as anonymous as possible while the players in his organization bask in their own successes.
Simon, however, made a decision a few weeks ago that has made that impossible.
It all began on Nov. 2 when one of the WTA's players, China's Peng Shuai, posted on the social media site Weibo that Zhang Gaoli, 75, who was a high-ranking member of the Chinese government, pressured her into having sex and carried on a 10-year secret affair with the now 35-year-old Peng.
Not only was the social media post deleted 20 minutes later, Peng disappeared from public view for two weeks before CGTN, an English-language Chinese state media outlet, shared an email that Peng allegedly sent to Simon, telling him that she was OK—"I am not missing, nor am I unsafe. I've just been resting at home [in Beijing] and everything is fine."
Simon, though, wasn't buying it.
Simon, 66, demanded more proof that Peng was OK and threatened to remove WTA tournaments from China, where women's tennis is extremely popular, even though such a move would cost the WTA millions of dollars.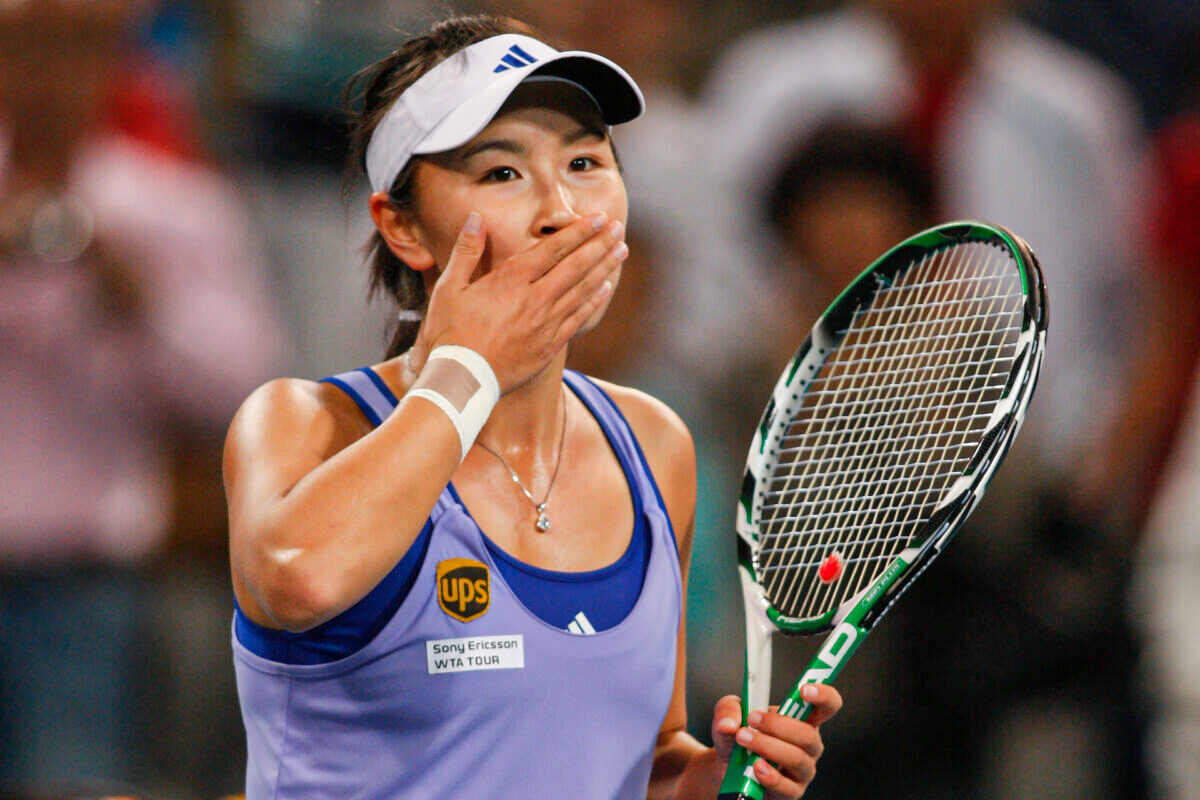 Not getting the answers he sought, Simon, a former tennis player himself at Long Beach State and a Southern California native, announced on Dec. 1 that the WTA was suspending all events in China, including Hong Kong, in 2022.
"Chinese officials have been provided the opportunity to cease this censorship, verifiably prove that Peng is free and able to speak without interference or intimidation, and investigate the allegation of sexual assault in a full, fair and transparent manner," Simon said in a lengthly statement released by the WTA.
"Unfortunately, the leadership in China has not addressed this very serious issue in any credible way. While we now know where Peng is, I have serious doubts that she is free, safe and not subject to censorship, coercion and intimidation. The WTA has been clear on what is needed here, and we repeat our call for a full and transparent investigation—without censorship—into Peng Shuai's sexual assault accusation."
The saga took another turn when Peng seemed to retract her allegations of sexual assault. Peng, who was attending a skiing competition in Shanghai last month, spoke to a reporter from Singapore's Lianhe Zaobao, a Chinese-language newspaper with a pro-Beijing bias, in a video interview: "I have never said or written that anyone has sexually assaulted me. I have to stress this point," she said, adding, "Why would anyone monitor me? I have always been free."
News of this interview, however, did not dissuade Simon or the WTA.
"These appearances do not alleviate or address the WTA's significant concerns about her well-being and ability to communicate without censorship or coercion," the statement read. "We remain steadfast in our call for a full, fair and transparent investigation, without censorship, into her allegation of sexual assault, which is the issue that gave rise to our initial concern."
Simon's moral stand in this case has had far-reaching effects, not only reflecting positively on him and the WTA, but also showing a stark contrast to the heads of other professional sports that have bowed to the Chinese regime.
In 2019, Daryl Morey, then the general manager of the National Basketball Association's Houston Rockets, tweeted in support of protesters in Hong Kong: "Fight for Freedom. Stand with Hong Kong."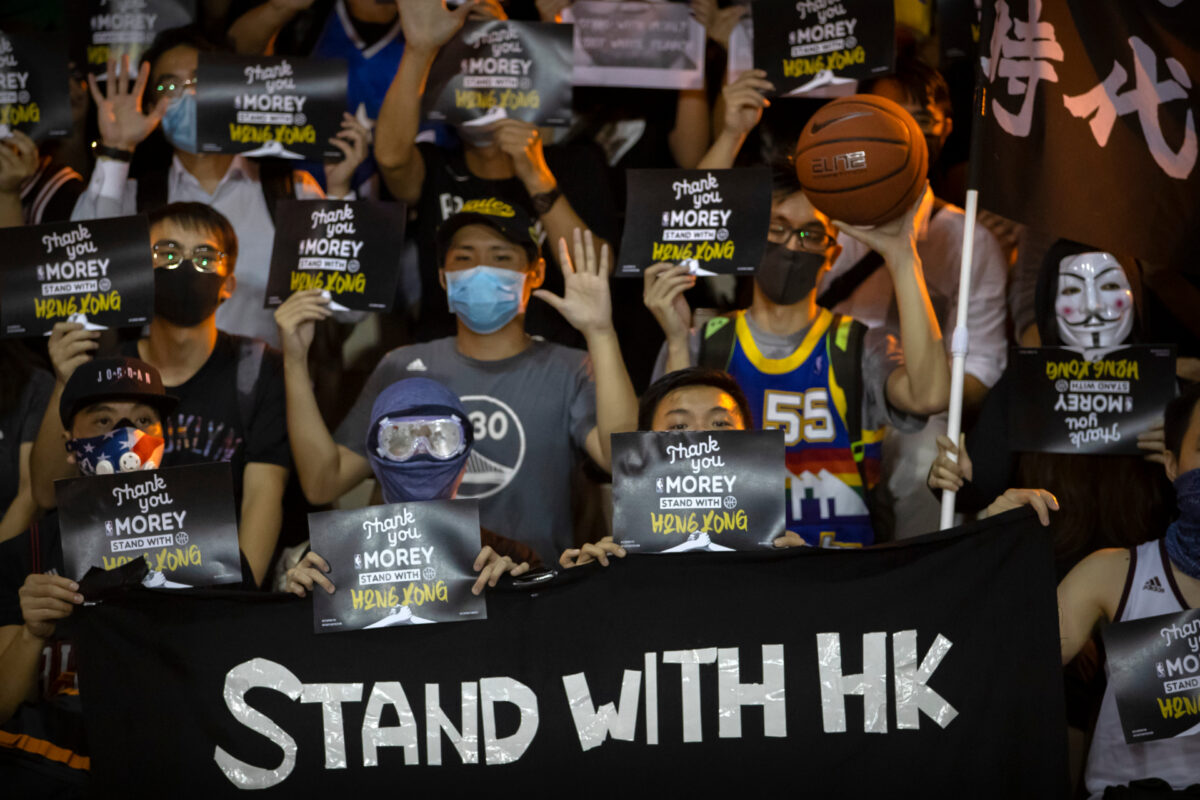 The tweet was deleted, but the NBA brand in China was damaged, despite efforts from NBA executives to distance themselves from Morey. Rockets owner Tilman Fertitta said Morey "does not speak for the Houston Rockets" in a tweet.
And the NBA released a statement saying Morey's comments "have deeply offended many of our friends and fans in China, which is regrettable."
More recently, Boston Celtics player Enes Kanter Freedom, a native of Turkey but now a U.S. citizen, has been vocal in his disdain for China's human rights abuses. He reportedly was asked by NBA officials to take off the basketball shoes he was wearing for a game which had artwork that depicted China's abuses. Kanter Freedom refused.
Simon, who played mixed doubles at Wimbledon in 1981, was the tournament director of the Indian Wells Open from 2004-15 and is credited with convincing Serena Williams to return to the tournament after a 14-year absence.
He became CEO of the WTA in 2015 but has a history of standing up for players in similar situations even before then. In 2009, he prodded WTA officials in board meetings to threaten to pull out of a contest in the United Arab Emirates because the U.A.E. refused to grant a visa to an Israeli tennis player, Shahar Peer, because the U.A.E. did not recognize the State of Israel. It worked, as Peer was allowed entry the following year.
Simon's latest support of Peng has garnered praise from many people both inside and outside of the tennis world, as he has made it clear that morality is more important than money.
"None of this is acceptable nor can it become acceptable," Simon said of the Peng situation in the WTA statement. "If powerful people can suppress the voices of women and sweep allegations of sexual assault under the rug, then the basis on which the WTA was founded—equality for women—would suffer an immense setback. I will not and cannot let that happen to the WTA and its players."