A baby is a blessing to love and cherish—just a look at the little one's angelic smile is enough to melt even the coldest heart! But, sad to say, to some distressed mothers, their baby wasn't a gift from heaven. Instead, the infant was a heavy burden they just had to discard. Each year, cases of infant abandonment happen around the world.
A few years ago in 2017, a group of women was passing by a bush in Curitiba, in the southern Brazilian state of Parana, when they heard the cries of what they thought were puppies. Shockingly, the women found something else upon closer inspection.
The women spotted a pair of newborn baby twin girls, with their umbilical cords still attached, in the bush. "I thought they were a dog and when I looked at them I realized they were two babies," said Tamela Ribeiro, one of the women who found the babies, according to Mirror.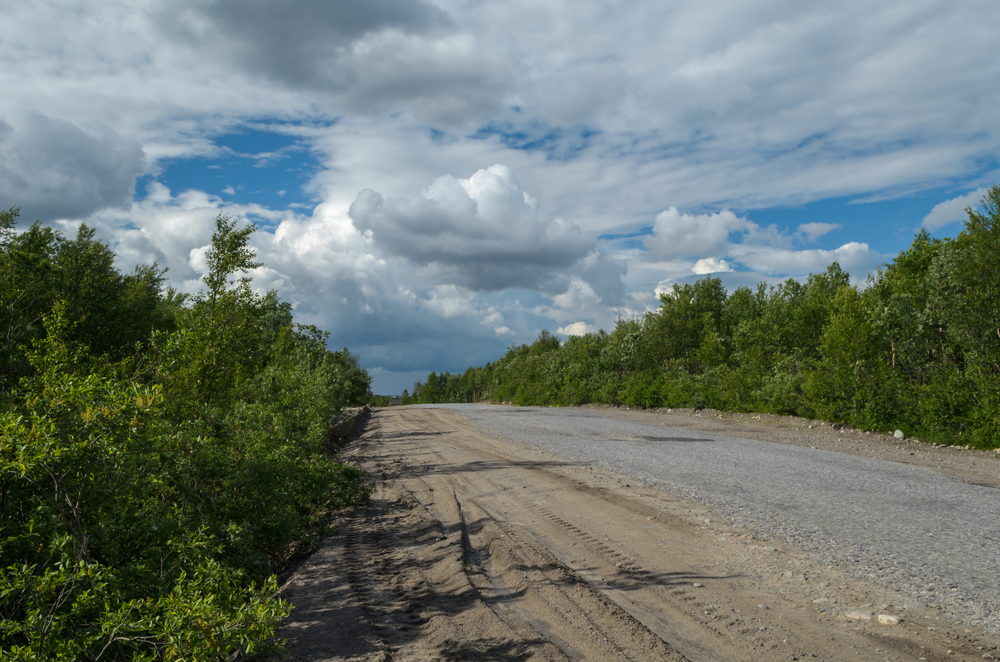 The women alerted the police, who then took the two tiny infants to the hospital. Guilherme Zasevski Almeida, a police spokesman, said the babies were believed to be abandoned by someone in a white van—possibly their mom—who hurriedly left the scene.
According to various media reports, medics found that the babies had been abandoned shortly after birth. The girls⁠, said to be twins⁠, had been born at full term, with one infant weighing 6 pounds (approx. 3 kg), while the other weighed 3.7 pounds (approx. 1.7 kg).
Thankfully, the twins, given the names Eloa, which means God, and Helosia, which means warrior woman, by hospital staff were both in stable condition after they were discovered. As per media reports, the hospital planned to transfer the two sisters to a care facility for adoption once they began to gain a healthy weight.
Twin newborn babies found abandoned by passer by who thought they were puppies https://t.co/GDloCQYRKD pic.twitter.com/h6VanwvFSd

— Daily Mirror (@DailyMirror) July 25, 2017
Eloa and Helosia have a bad start in life because of their desperate mother, who abandoned them in bushes and just walked away. Perhaps when the twins grow up, they will thank the group of women for saving them? Such was the case with Morgan Hill, who embarked on a quest to find her "guardian angel"—Gerald Rocky Hyatt.
One fateful day in October 1995, construction worker Gerald Rocky Hyatt was dropping off the last load of trash in the dumpster in Hoffman Estates, Illinois, Chicago, when he heard a whimpering sound. He realized the sound was coming from a "moving" double-knotted white trash kitchen bag.
"And I thought it was a baby. I wasn't for sure. I was nervous and didn't hardly know what to do," Hyatt told NBC affiliate KSHB. He ran to the nearby hospital, seeking help. A nurse named Carol Szafranski ripped open the bag to find a blue-eyed baby girl.
The story of this baby girl, named Mary Grace by the nurses, soon made headlines throughout Chicago. Authorities put Mary Grace's biological mother on trial, while the baby was adopted by Sandi Hill. Sandi then renamed Mary Grace as Morgan Hill.
Though Hill knew she was adopted, she had no idea she was abandoned by her birth mother in a dumpster. She only learned about the truth from Sandi, nearly 20 years later in 2014. "She was basically already crying before telling me," Hill said.
ICYMI: Woman thrown away and left to die as a baby meets her rescuers for the first time – https://t.co/kJXl8GLdOu pic.twitter.com/os1lDLFLNa

— 41 Action News (@41actionnews) May 3, 2016
Hill read through the binder of newspaper clippings about that dramatic incident, which her adoptive mom kept. Since then, she set her heart on finding the construction worker who saved her life. She then spent two years to track down him down with the help of NBC affiliate KSHB.
Finally, on April 20, 2016, she reunited with her "guardian angel." Hill met up with Hyatt in a heartwarming reunion. "I broke into tears and the first thing I said was, 'Thank you,'" Hill told NBC Chicago. Hyatt said to Hill: "You were just three days old the last time you were in my arms."
Had it not been for Hyatt, Hill wouldn't have survived. For that, she was grateful to Hyatt for giving her a chance to live "a wonderful, beautiful life with the family I have." "I could not thank him enough," she said.
Through this story, Hill hopes she'll be able to save lives by showing mothers that "there are so many options out there and you don't have to throw your baby away." She said: "If my story saves one life, it's worth telling, and I know it has saved more than just one."
Rather than abandoning their newborn in an extreme way, under the Safe Haven law implemented in all 50 states in the United States, women may legally turn over their babies, up to 30 days old, to a staff member at a hospital, fire station, or emergency medical services station. The mothers are not required to give their name or other information. The infant will subsequently be provided medical care and adopted by a family.
Please call Baby Safe Haven at 1-888-510-2229 if you need help. Remember, don't abandon your baby, for there are safe options available.