A 24-year-old woman,  and a 20-year-old woman, were seriously injured after being thrown from a swing chair at a funfair in Firminy, near Saint-Étienne, France on Oct. 14, according to Daily Mail and RTE. Both women were over 33 feet in the air in one of several pods spinning around a central mast when their chair was released.  Strong winds were reported at the time the pod fell according to both sources.
The 24-year-old woman had already died by the time the rescue team arrived. The other woman riding with her was taken to a hospital.
Daily Mail reported that, according to the police, the owners and operators of the swing ride were taken into custody. The rides have been put on lock-down following the accident. On Tuesday, experts arrived at the scene of the accident to examine the rides and determine the cause of the accident.
The funfair  in Firminy is one the biggest in France, and it takes place every year in October offering about 250 rides and attracting 100,000 visitors.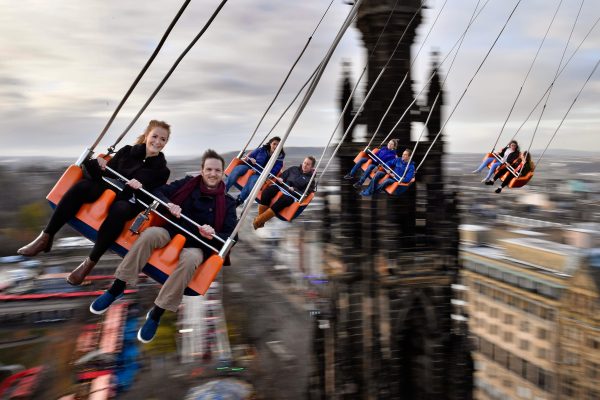 Accidents in amusement parks happen all over the world.
On Saturday, Oct 12, a 10-year-old girl died after she was thrown from an amusement park ride at the Deerfield Township Harvest Festival in South Jersey, New Jersey, according to Inside Edition.  The girl was riding the Wisdom Super Sizzler ride.
The girl was airlifted to a hospital, where she was pronounced dead.